One of the biggest surprises to come out of San Diego Comic-Con 2019 was the announcement that the next Ringside Collectibles Exclusive would feature the recreation of an iconic WWE Attitude Era moment…Undertaker dressing as his brother, Kane, to get his hands on Triple H! No one knew at the time that the moment would one day lead to the first 2-in-1 Mattel WWE RSC Exclusive with the 'Deadman's Revenge' Undertaker!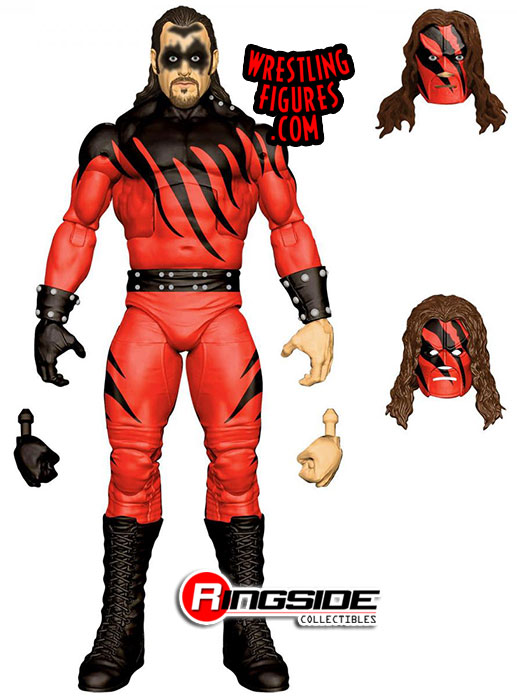 The figure features interchangeable hands and comes specially packaged with the Undertaker wearing dark eye makeup so no one will notice that he is not his brother, the Big Red Machine. What makes the figure so special is the inclusion of a removable Kane Mask for Undertaker and the inclusion of an interchangeable Kane head…so if a collector wants a classic Mattel WWE Kane Elite, they can get that here! Now that this figure is on pre-order, you can reserve yours before they're gone!

To see all Mattel WWE Undertaker items available click here!
To see all Mattel WWE Kane items available click here!