Since returning to the WWE from retirement, Daniel Bryan has utterly destroyed the 'YES!' Movement and established a new, fan 'unfriendly' existence. He is angrier, more intense, and blaming those around him for things going wrong in the world today. The WWE Universe, needless to say, has not reacted well to this, but it has only made him that much more of a person fans love to hate. When it comes to Mattel WWE figures, his offerings to date have featured a smiley, excited demeanor. We will now see the ushering in of a more villainous Daniel Bryan!
With his flannel shirt straight out of Seattle, Daniel Bryan has now set the WWE Universe straight on multiple occasions thanks to a platform on SmackDown Live!. His gear has become darker and much less friendly than what he has previously worn, so it's likely that our next WWE Elite or WWE Series turn of the old-school 'goat face' will feature that darker gear.
With a mouth and wrestling ability to back up his new demeanor, Daniel Bryan has taken the extra, smart step of having a like-minded enforcer by his side in Erick Rowan. Rowan has followed Bryan's word very closely, believes in his ways and has proven to be a strong partner in this time of change for Bryan. It's likely that a Mattel WWE Battle Packs set featuring Bryan and Rowan could come to fruition, with both ready to continue pushing their green, clean way of living!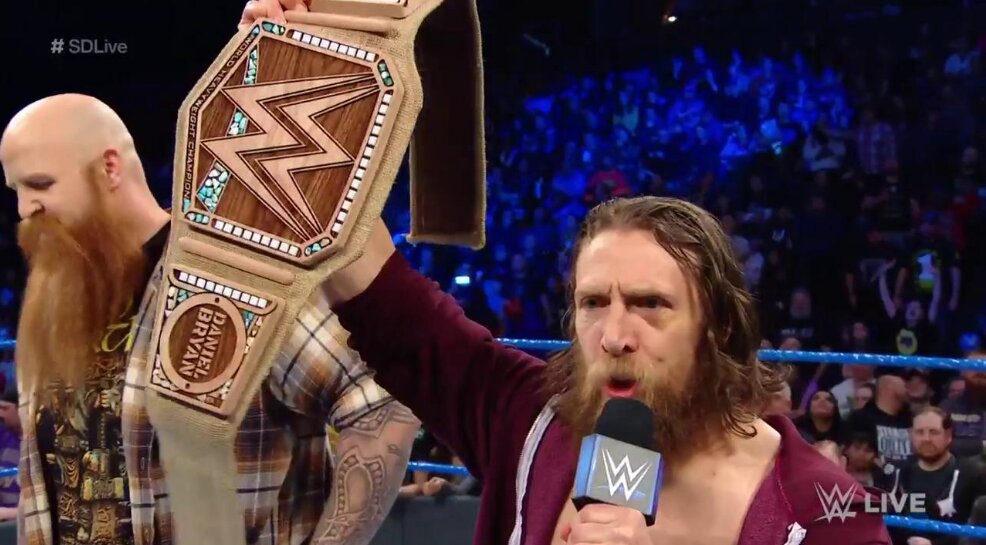 Since winning the WWE Championship so aggressively from AJ Styles, Bryan has even gone as far as creating a custom 'Organic Hemp' based WWE Championship featuring eco-friendly production and glossy wood. This environmentally sound version of the title would make for a great accessory, and is very likely to be seen in the future in the Mattel WWE line. Bryan's next appearance in the Elite line would be perfect if it featured his look after winning the WWE Championship from Styles, or any time after, as long as it featured this accessory.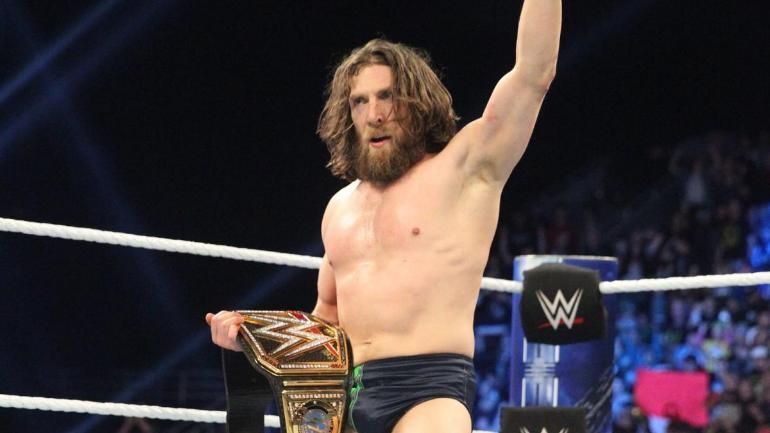 Time will tell as to whether or not we will see a new version of Bryan, but it's for certain that in the meantime he will continue to push his aggressive agenda on the WWE Universe!
To see all Mattel WWE Daniel Bryan items available click here!