No one has had a year like Mustafa Ali has had in the WWE. Since Breaking out on 205 Live and now competing on the SmackDown LIVE brand, Ali has become one of the biggest rising WWE Superstars. It's no surprise that fans are clamoring for a Mattel WWE action figure of the standout. Here are a few looks that he could showcase when he does finally make it to the line!
Mustafa Ali normally sports long tights, as seen in the above image with AJ Styles. His wet hair look and long tights with ring boots would be a perfect figure for a Mattel WWE Battle Packs appearance, likely with a top WWE Superstar he has been able to mix it up with, like Styles.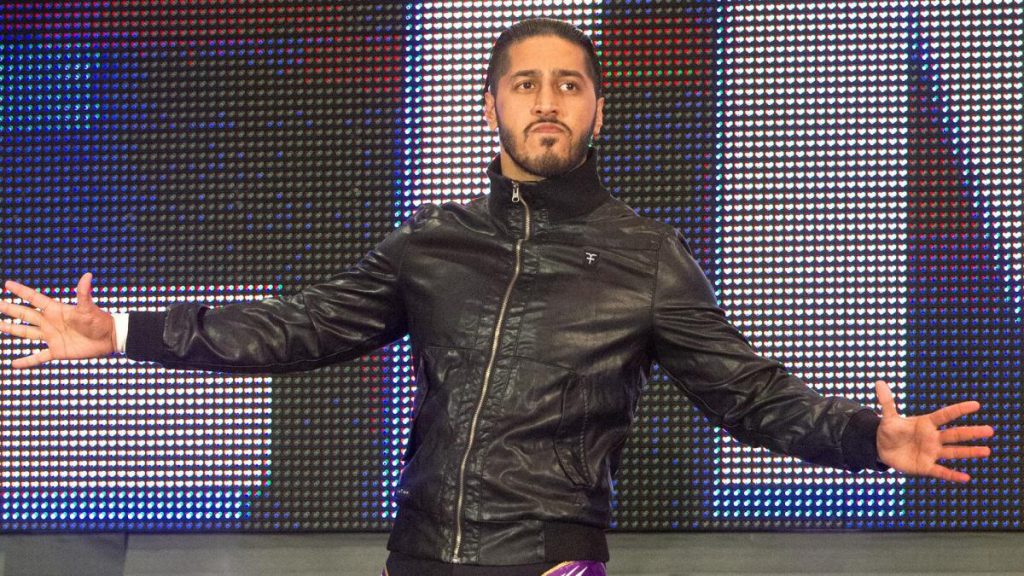 Ali would do well to come with a leather entrance coat, a great look that showcases his personality and confidence. This may be difficult as he normally sports a 'zipped' look which would be hard to make removable on a Mattel WWE figure, but if anyone can figure out a way, it's the Mattel WWE Design Team!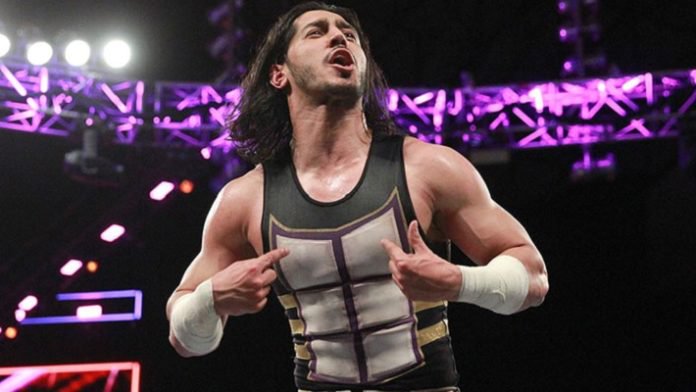 A look that Ali sported regularly on 205 Live, his tank top shirt features a '6-pack' design in white and was removed before in ring competition. It would definitely be a great look to showcase Ali's time as a spotlight competitor on the Cruiserweight brand.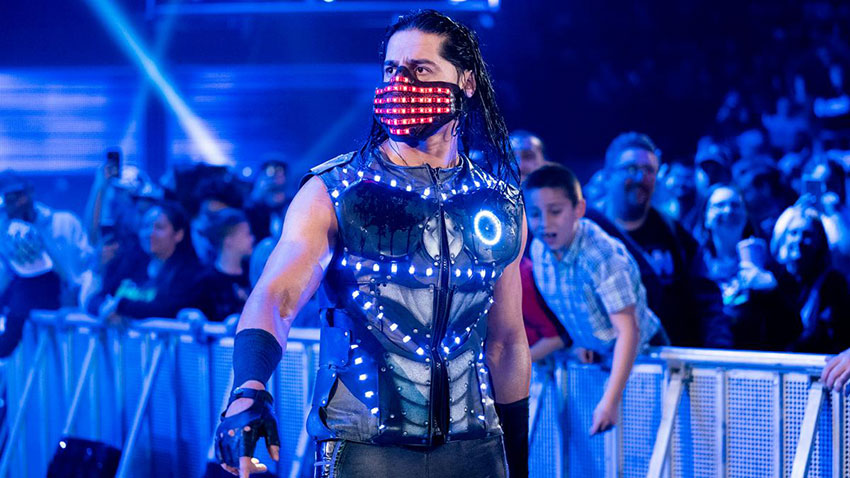 Perhaps the most notable look for Mustafa Ali is how his entrance gear has looked during his most recent appearances on SmackDownLIVE. With a mask that lights up in red and a sleeveless entrance coat that sports lights as well, Ali has a unique, Mortal Kombat-esque look that no other WWE Superstar anywhere on the roster has. a Mattel WWE Mustafa Ali could easily feature this removable entrance gear and perfectly showcase a definitive figure for Ali as soon as he debuts! Time will tell, but there are a lot of great looks to work with.
To see all Mattel WWE Mustafa Ali items available click here!