The fact that Hulkamania runs wild is no secret to the entire world, but many sometimes overlook the ultra-patriotic side of Hulk Hogan. Celebrating what was once as iconic a look as the red and yellow, the latest Ringside Collectibles Exclusive is a Mattel WWE 'American Made' Hulk Hogan!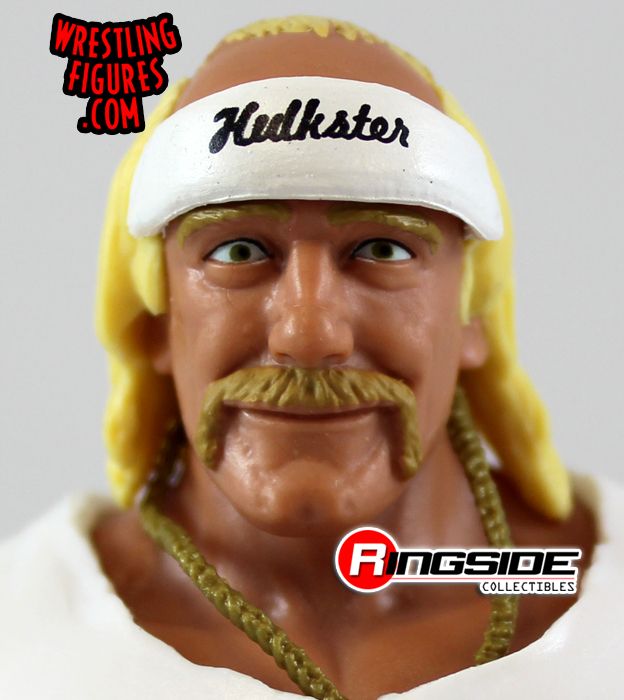 With new, Exclusive images, fans can see a close up look of what the 'American Made' Hulk Hogan will look like. With a removable 'Hulkster' bandana and removable gold cross, accessories included with Hulk help showcase his classic look like never before. White knee pads, blue boots and blue trunks make up his wrestling attire underneath, throwing back to a classic 80's look that saw him face opponents expanding beyond the WWE.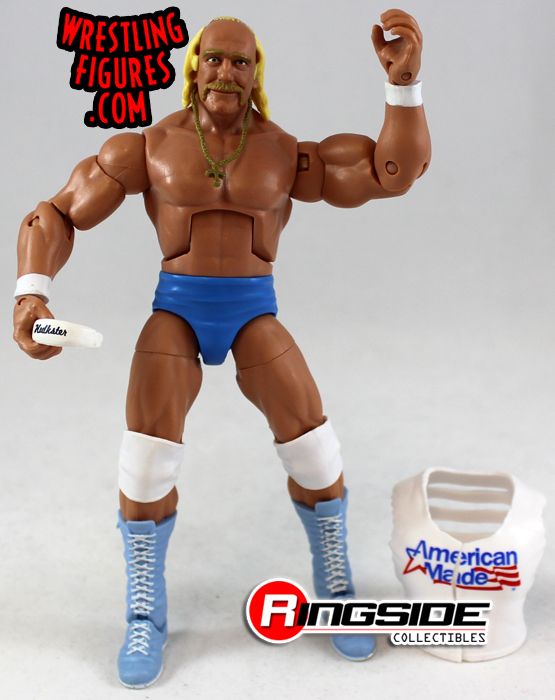 Also, just as important to the look and just as iconic is a removable 'American Made' Hulk Hogan t-shirt. This comes with an opening in the front to re-create that classic Hulk Hogan move of ripping your shirt open. This is a great addition and perfectly welcome alongside a new, fresh Hulk Hogan head sculpt from Mattel.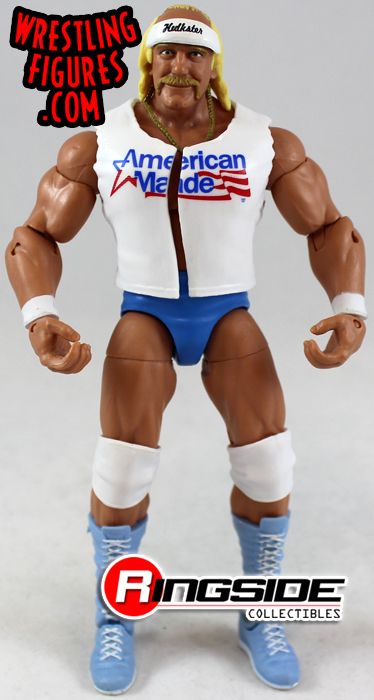 As an added bonus, the figure will come packaged with Hogan's iconic pose, after flexing his muscles and pointing his fist in the air. Not only is this Hulk Hogan truly 'American Made,' it has all the classic and important elements in making Hulkamaniacs happy for life.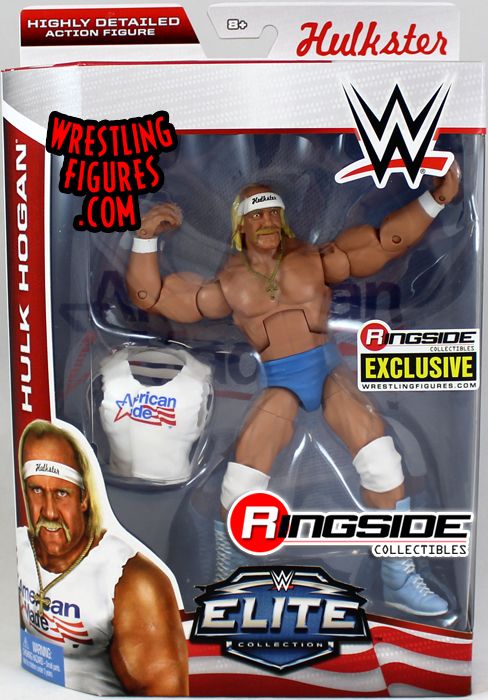 Check out more images below. To see all available Mattel WWE Hulk Hogan items click here!