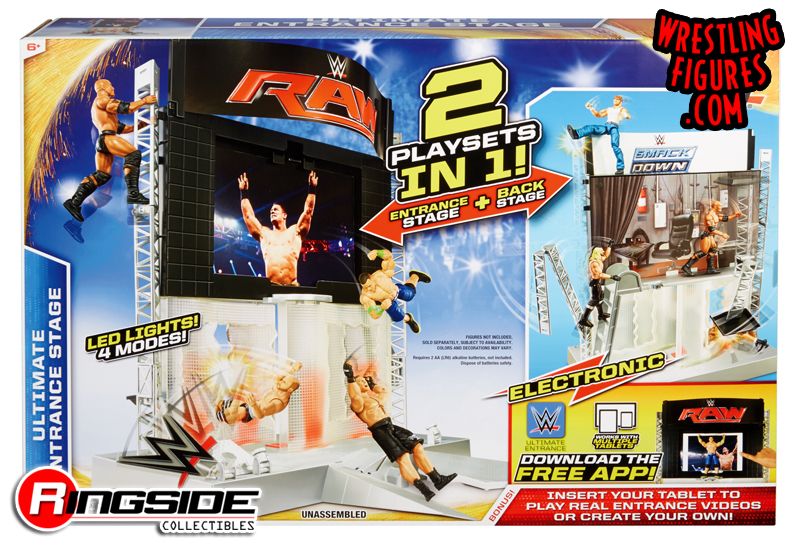 Get ready to head towards the ring in style, fans! The Mattel WWE Ultimate Entrance Stage toy wrestling figure playset is new, improved & like nothing the WWE Universe has had available before. This newly updated playset is bringing you two playsets in one, with a classic entrance stage in front and backstage area right behind it to maximize a location for your wrestling figures to brawl.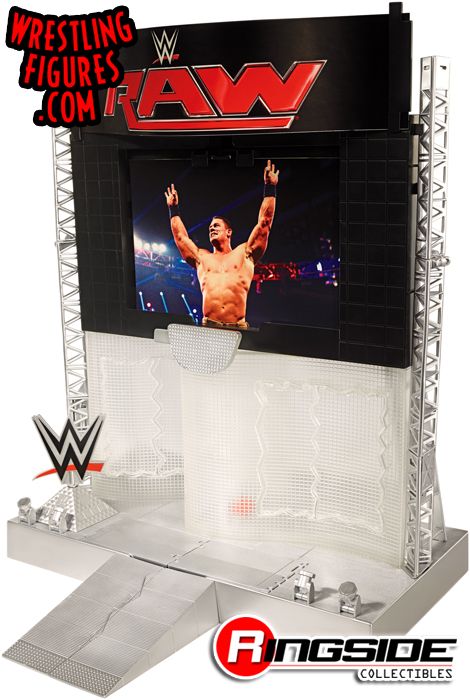 It looks like some of your more aggressive wrestling figures will finally get their chance to cause massive destruction with the newest playset. The entrance ramp looks to be able to break apart, along with buildable parts including lights, an updated WWE logo, and crashable glass entrance walls. The titantron can also be customized with a special WWE App and a tablet of your choice to use WWE Superstars actual entrance videos.
Up top, the RAW logo on top of the entrance stage can be reversed to reveal a Smackdown logo as well, leading to the back of the playset which showcases a new world of play.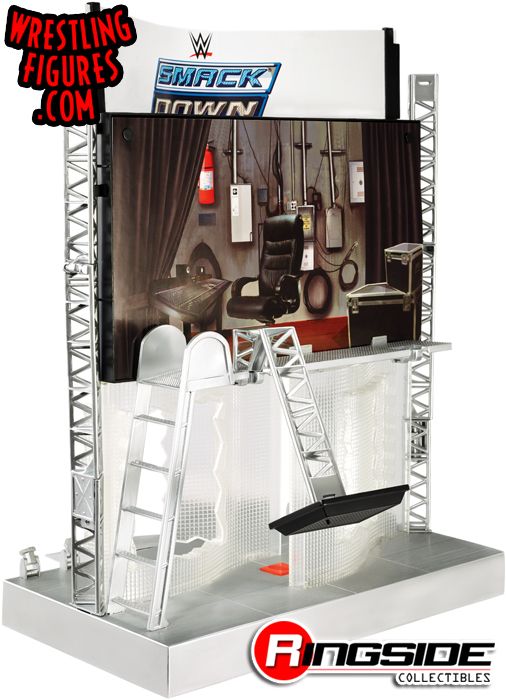 The backstage portion of the Mattel WWE Ultimate Entrance Stage has a ladder that reaches all the way up to a control room and stage area that can be used for a major brawl. A piece of breakaway scaffolding adds some extra danger to the mix and even contains an area for a wrestling figure to stand on and be released from.
Check out these additional images of the upcoming Mattel WWE Ultimate Entrance Stage toy playset and keep an eye out for its release in Summer 2015!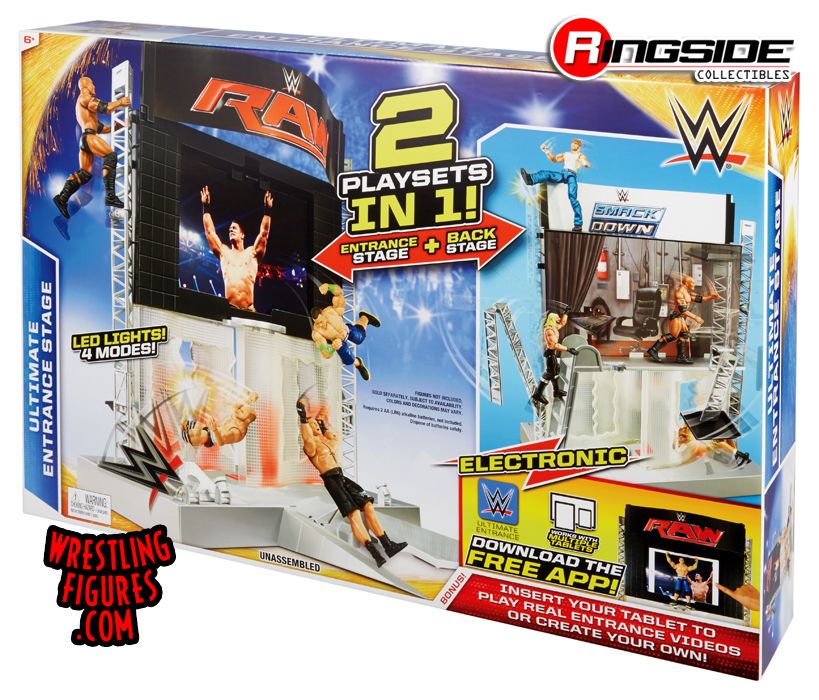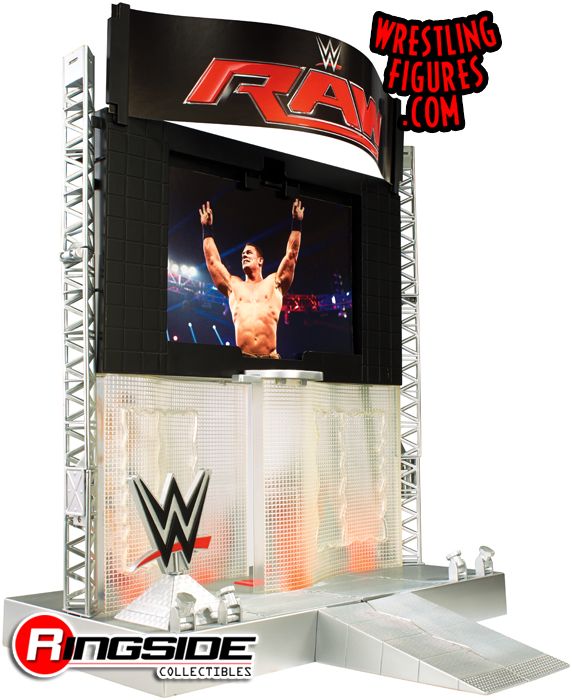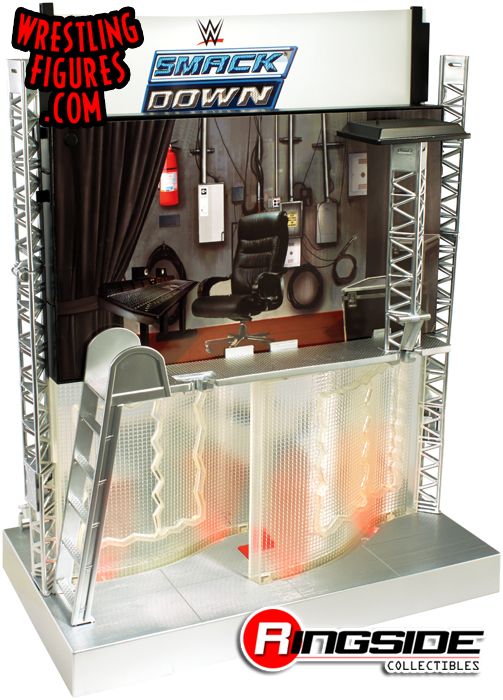 To see all Mattel WWE wrestling figure playsets available click here!