Duh-duh-duh Dudleyville is the next stop! The Dudley Boyz have returned to the WWE, shocking the world and the New Day by showing up on Raw and looking to remind everyone that they are the most decorated international tag team of all time! Brother D-Von and Brother Bubba Ray Dudley are back, and seemingly better than ever. Reminding fans of who they are and immediately enthralling new fans in the WWE Universe, they delivered a 3D and are ready to bring up the signature phrase, 'GET THE TABLES!' With their appearance and what seems to be a situation where they have returned for the long haul with the WWE, it's only a matter of time before we see ECW originals The Dudley Boyz in the Mattel WWE wrestling figure line.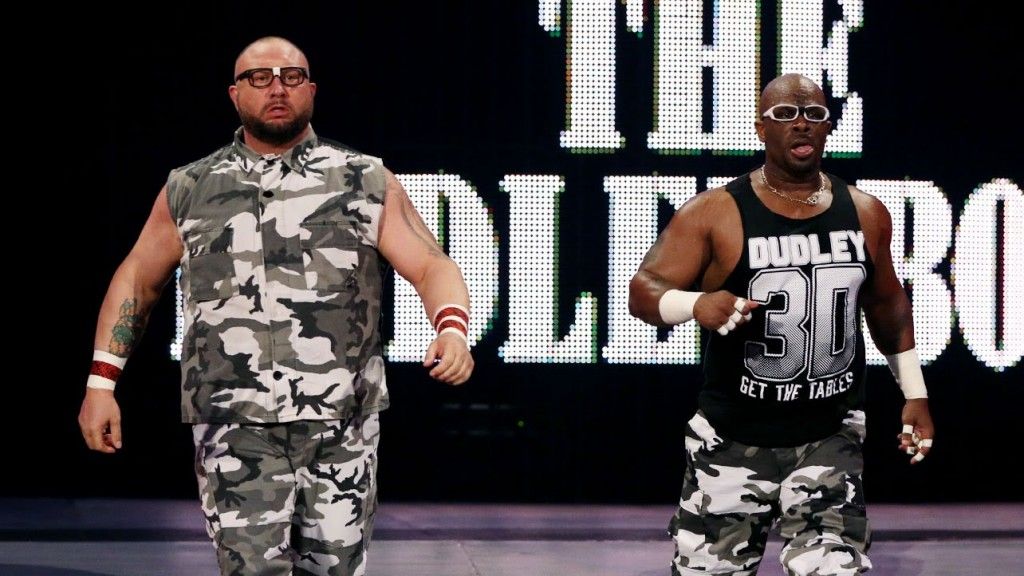 What better way to bring the Dudley Boyz into the Mattel WWE line than with their modern day, white black and grey camo look? Showing up looking to be in the best shape they have ever been in, the Dudley Boyz would make amazing Mattel WWE figures as they have appeared currently, Bubba with a full on vest and D-Von with a new '3D Get the Tables' shirt. Each could come with a breakable table accessory and removable glasses, and it'd be clearer than ever that the Dudley Boyz have returned.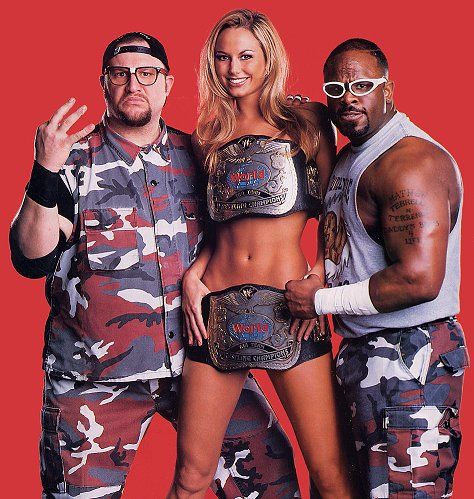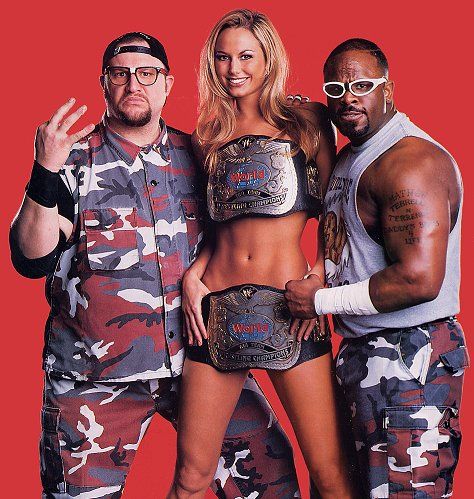 During the Attitude Era, the Dudley Boyz became household names, showing their power and strength and unmatched wild side with the help of both Spike Dudley and Stacey Keibler, who is pictured here with their WWE Tag Team Championships. A younger version of the Dudleyz would make for a great addition to the Mattel WWE Elite Flashback Series, and fit right in with the likes of Edge and Christian and the upcoming Mattel WWE APA figures. These butt-kickers would come straight out of Dudleyville with attires to match their peak directly.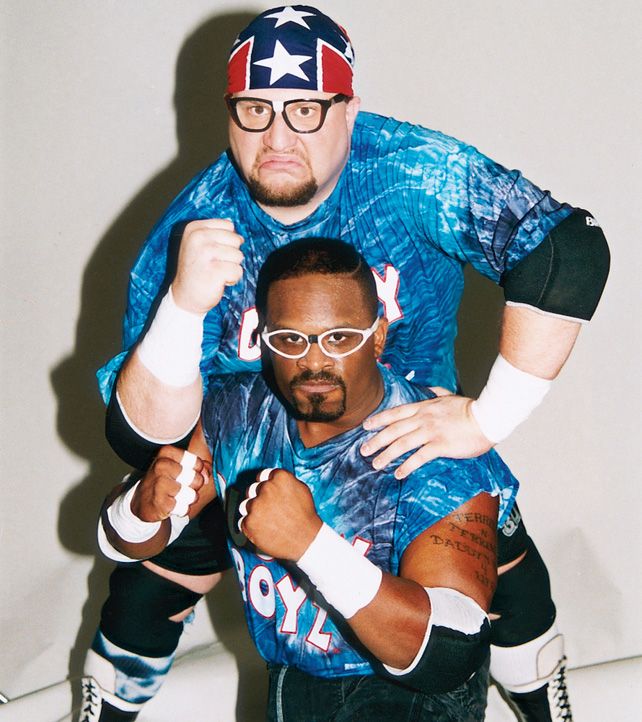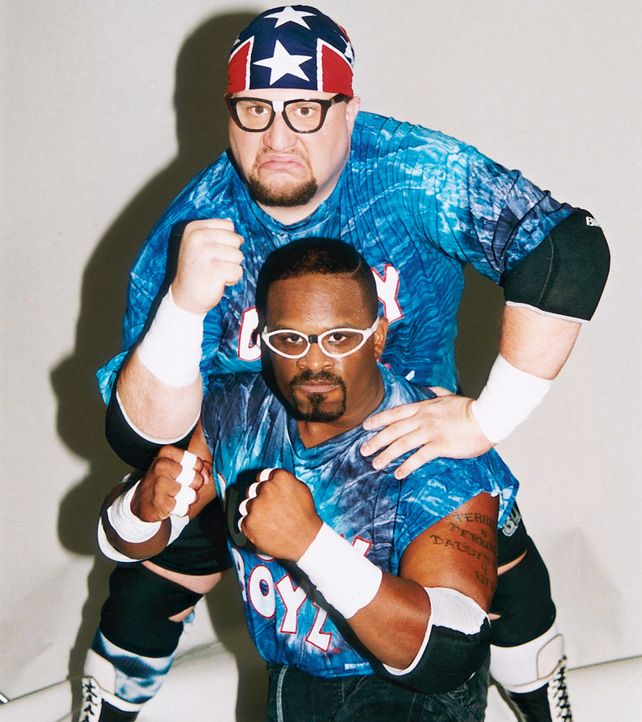 Fans could easily hope to see ECW versions of the Dudley Boyz, showing off a look of where they started it all. These versions of the Extreme originals would throw back to their tye-dye days and likely be one of the most unique, old school Mattel WWE wrestling figure sets ever. Possibly coming with sign accessories that throw back to the very signs that were showcased in the old ECW days, Bubba Ray and D-Von Dudley have evolved over time, and these figures would show their original stages. Now that the Dudley Boyz are back, the possibilities may be endless, but one thing is for sure…there will be tables!
To see all Mattel WWE Bubba Ray Dudley items available click here!
To see all Mattel WWE D-Von Dudley items available click here!