Everyone loves the WWE…and everyone loves the Teenage Mutant Ninja Turtles! What happens when these two worlds collide with an amalgamation the likes of which has never been seen before?! Cowabunga!
The WWE Ninja Superstars action figures take everyone's favorite fearsome foursome – Leonardo, Donatello, Michaelangelo, and Raphael – and turns them into some of the most popular WWE Superstars of all time!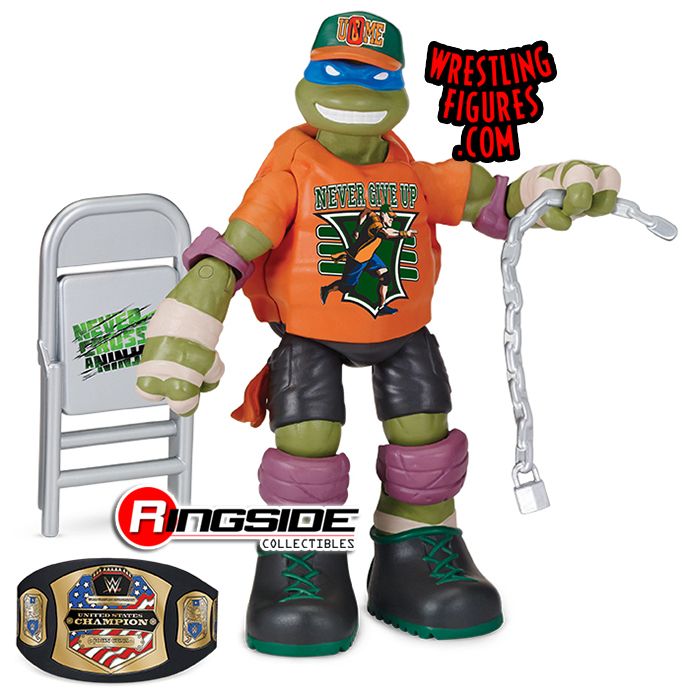 With a stand up style and 'Never Give Up' mentality, Leonardo appears as John Cena, wearing orange and green ring gear and carrying a United States Championship, chair and chain accessory. Very fitting for the leader of pack!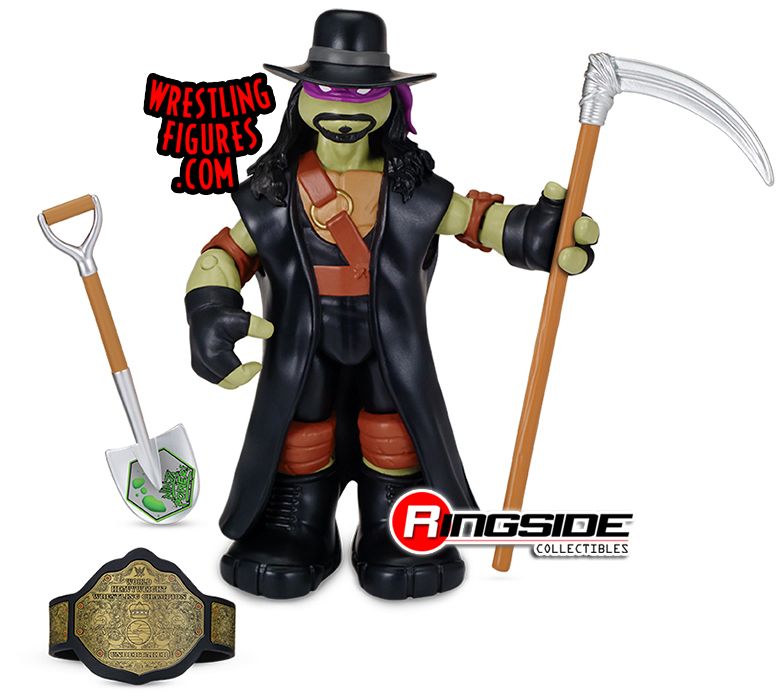 Rest in Peace…Donatello becomes The Undertaker! With a scythe, shovel and world heavyweight championship, the brainiest member of the crew knows that the power lies with in the most mystical WWE Superstar of all time! His beard is a perfect fit and his hat and jacket complete the look.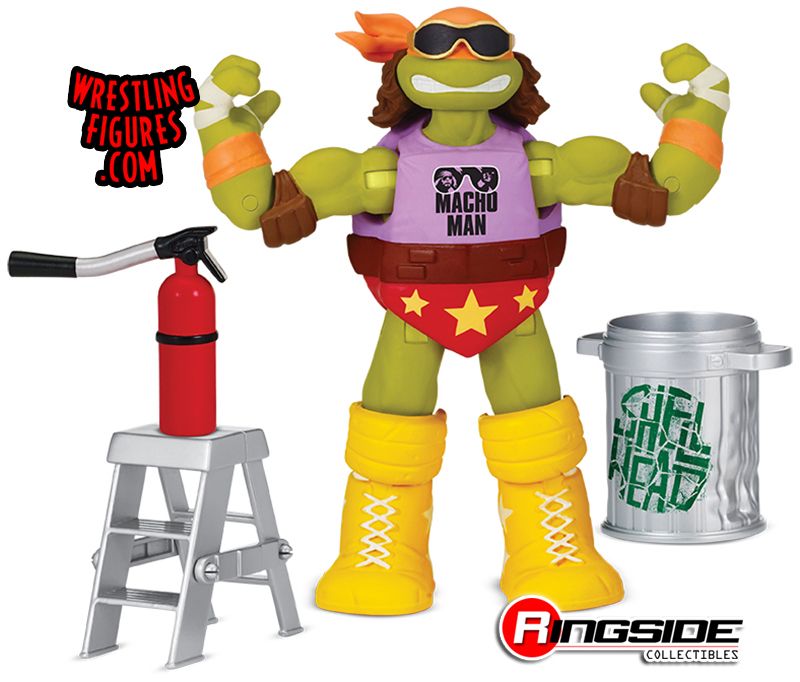 Ohhhh yeah, dude! Michaelangelo, the party animal, channels 'Macho Man' Randy Savage to make sure the good time has style like never before. With a Macho Man shirt, trunks and even removable sunglasses, he also comes with a fire extinguisher, ladder and trash can accessory!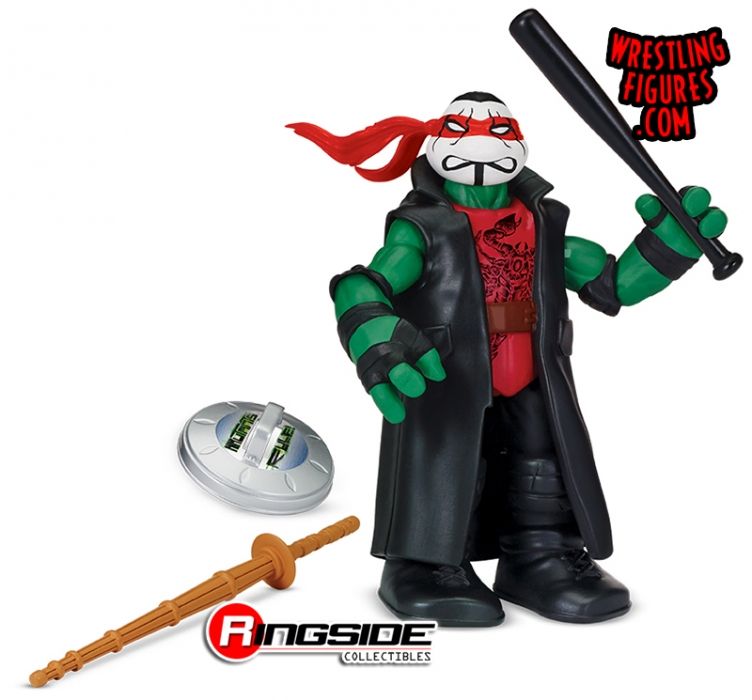 Two of the most brooding personalities of all time, Raphael and Sting are combined to make delivering vigilante justice more intense than ever before! With Raphael's Sting-style face paint, he also has a red 'Sting' shirt and trenchcoat to go with a signature bat, trash can lid and even a kendo stick!
The Teenage Mutant Ninja Turtles will definitely pack a punch like never before after being combined with the strength, intensity and hardcore power of the WWE Superstars!