WrestleMania season is right around the corner. Because of that, the Mattel WWE line is starting to fire up for some amazing variety. The Mattel WWE Battle Packs Series provides a couple of legendary pairings to get fans another chance to get their hands on some of their favorites.
First, The Rock and Ric Flair get put together with two classic WrestleMania looks, based on their time feuding while Ric Flair was a member of Evolution. The Rock has the hair and ring gear reflective of his final time before a hiatus in the WWE, and the Nature Boy wears red ring gear that proves he still had it when he stepped between the ropes.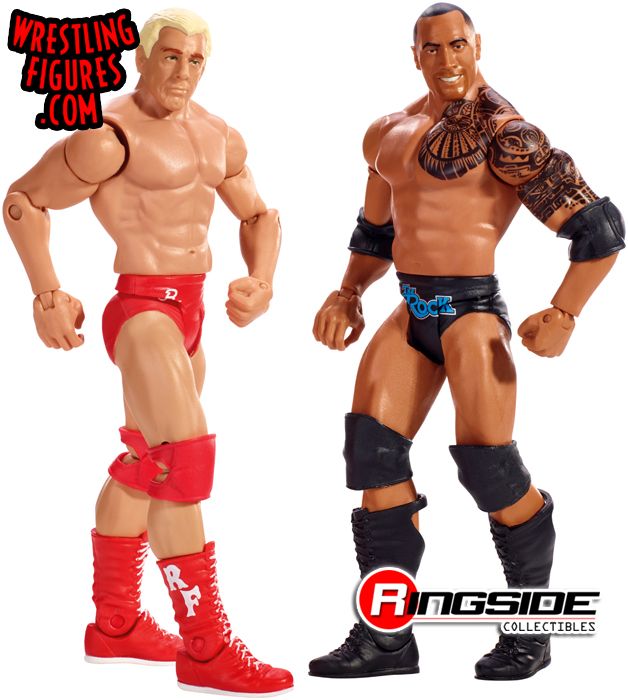 Next, Stone Cold Steve Austin and Bret Hart are paired up for what could only be considered a 'blood feud!' Based on their looks from their famous 'I Quit' match at WrestleMania, Stone Cold wears his classic black trunks and includes a single knee brace. Bret Hart has ring tights that represent one of his final looks during his time in the WWE. When faced off, Stone Cold proves he is the Hitman's equal, and Bret Hart proves he's still capable of a five star, amazing wrestling match.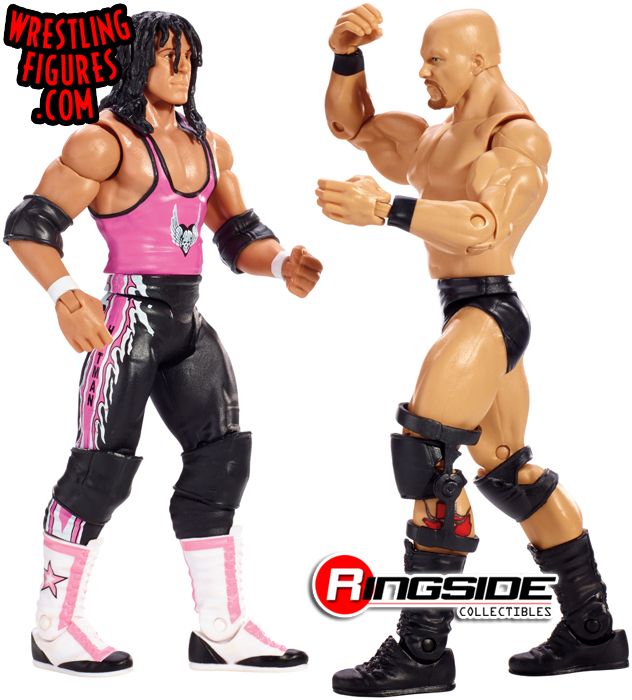 To see all Mattel WWE Bret Hart items available click here!
To see all Mattel WWE Stone Cold Steve Austin items available click here!