Brock Lesnar and the Undertaker will go down in history as having one of the most deep rooted, brutal feuds of all time! With Brock Lesnar ending The Undertaker's undefeated streak and Undertaker taking on Brock punch for punch, hit for hit, the two have faced off multiple times in the 'reality era' of WWE. They appear in the Mattel WWE WrestleMania 32 Elite series with a modern day look for The Phenom and a classic look for The Beast!
Since debuting in the WWE in 2002, Brock Lesnar has become one of the toughest, most feared men on the planet all due to his wrestling and brawling ability. This Mattel WWE WrestleMania 32 Elite features Brock Lesnar with a classic 'Here Comes the Pain' shirt and the Mattel WWE Undisputed Championship, from way back when he was the youngest WWE Champion ever. With a roaring headsculpt, he's ready for his future as one of the most dominant WWE Superstars of all time: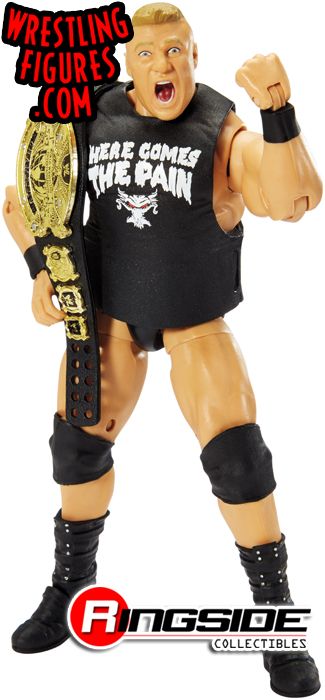 Next, The Undertaker has been a staple member of the WWE locker room for decades. He has proven that he is just as immense a presence as when he first debuted in 2015, and he's just as tough as he always has been. His Mattel WWE WrestleMania 32 Elite includes a jacket, hat, and current look for the undead warrior. His accurate tattoos and spot on ring gear are all included.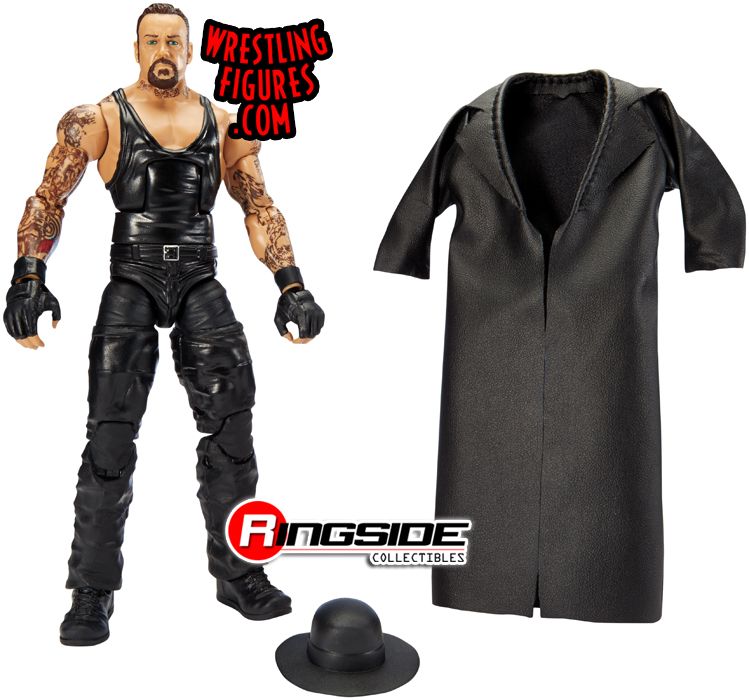 To see if an older, wiser Undertaker could defeat a fresh faced Brock Lesnar, this Elite set gives you the option to make it happen.
To see all Mattel WWE Undertaker items available click here!
To see all Mattel WWE Brock Lesnar items available click here!