The 'Monday Night Wars' set the period of wrestling known as the 'Attitude Era' on fire as wrestling fans were treated on a weekly basis to the best of both WCW and WWF as they went head to head on Monday nights! Bringing back some of the most memorable moments and characters, the Mattel WWE line showcases favorites and wows collectors time and time again with must-have versions of the best and the brightest from this moment in time. Check out some of the most sought after that currently available:
Scott Hall – Mattel WWE Elite 51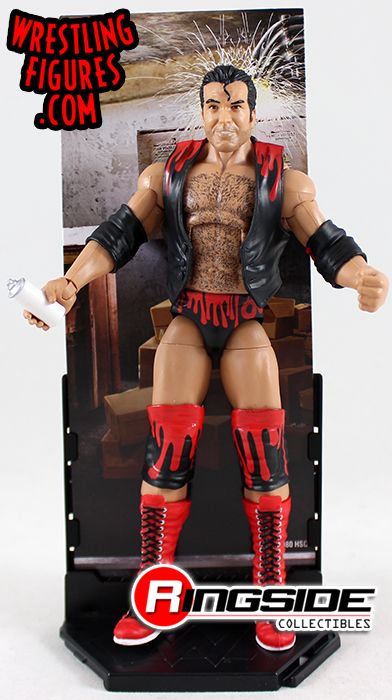 The unstoppable 'Bad Guy' spray painted his way to wins week after week as a member of the 'nWo' Black and White. This rude and crude group owned all of WCW as heroes of the roster struggled to make dents in their stranglehold over the company. With red and black ring gear, the former Razor Ramon was an 'Outsider' even in the nWo!
D'Lo Brown – Mattel WWE Elite 52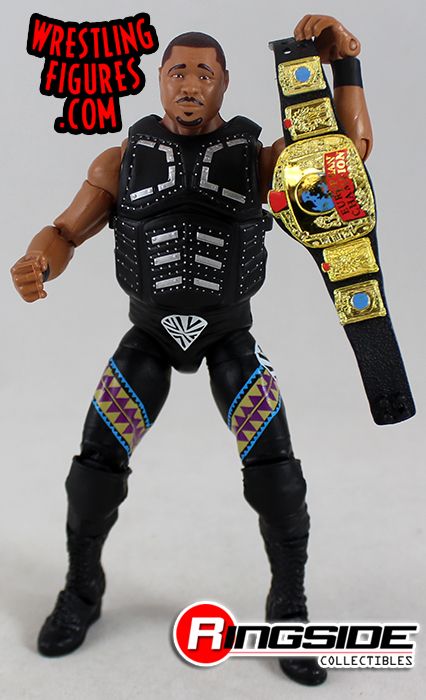 With his trusty chest protector and ability outshining those around him, D'Lo Brown bobbed his head and made his way into the WWE with domination, winning match after match with the 'Lo Down' and ultimately becoming the first ever wrestler to hold the European and Intercontinental Championships at the same time. His figure includes one of those titles as an accessory and his chest protector!
Kurt Angle – WWE Entrance Greats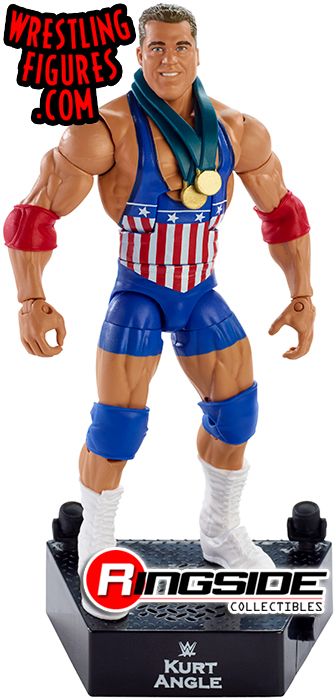 It's true…it's DAMN true that the first ever 'Eurocontinental Champion' was a stark contrast to the rest of the grimy 'Attitude Era', touting Olympic gold medal wins and refusing to speak out of tone while remaining snarky and rude to all those he went toe to toe with. His debut Mattel WWE figure not only shows Angle at his incredible physical peak but plays his unforgettable entrance music!
'Macho Man' Randy Savage – nWo Wolfpac Exclusive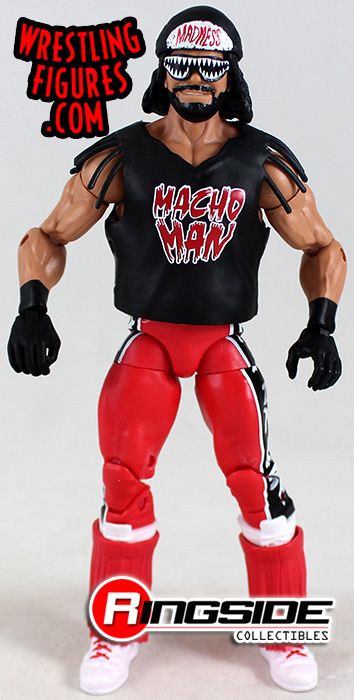 'Macho Man' Randy Savage reached the height of his 'Madness' as a heroic member of the nWo Red and Black, also knows as the 'Wolfpac', standing out against the criminal Black and White nWo faction and defecting to the gang of good dudes. He still dropped elbows and he still shouted 'Ohh Yeah,' but as a member of the Wolfpac fans were finally able to get back behind the team member they loved and this Ringside Collectibles Exclusive commemorates it.
Ken Shamrock – Mattel WWE Elite 52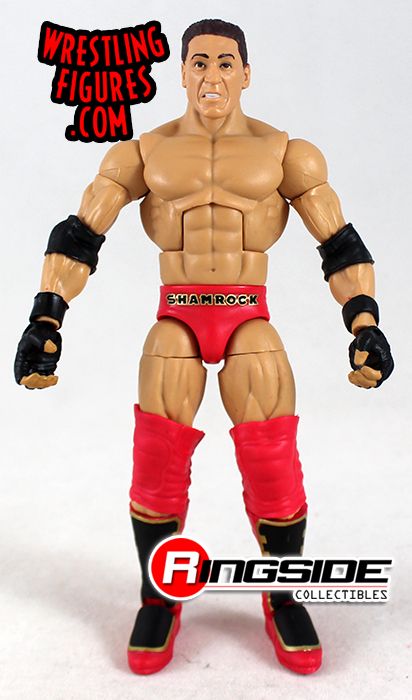 With Brock Lesnar, Bobby Lashley and Ronda Rousey blurring the lines between 'MMA' and 'professional wrestling' on a regular basis, we can never forget one of the original superstars that made the jump to the squared circle from the octagon. Ken Shamrock dominated during the Attitude Era before quietly riding off into the sunset, but not without making a memorable impact.
Booker T & Stevie Ray: Harlem Heat – Mattel WWE Elite 46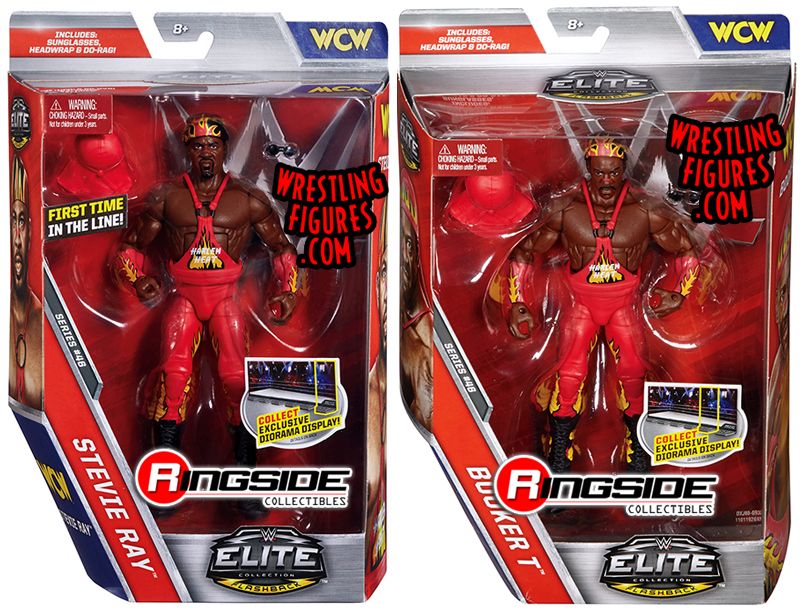 When the pyro went off on the WCW Nitro stage, fans knew they were in for some of the wildest action in sports entertainment week after week. While the nWo may have ruled the world, Harlem Heat made sure that the world still caught fire as they fought together in WCW without ever joining or succumbing to any gang mentality. With matching ring attire and throwback looks, Harlem Heat's appearance in Elite 46 bring some much needed heroics to the WWE line from an era gone by.
To see all Mattel WWE Macho Man items available click here!
To see all Mattel WWE Ken Shamrock items available click here!
To see all Mattel WWE Booker T items available click here!
To see all Mattel WWE Stevie Ray items available click here!
To see all Mattel WWE D'Lo Brown items available click here!
To see all Mattel WWE Kurt Angle items available click here!