If you're following the excitement and action that is the WWE, you know that professional wrestling is in competition with itself! The RAW brand and the SmackDown brand face off on a weekly basis, neck and neck in the ratings and viewership of the WWE Universe. With so many fans remaining loyal to their favorite WWE Superstars, it's no surprise that many wrestling action figure collectors collect the best wrestling personalities from each show. With the latest WWE Authentic Scale Ring available being based off the modern day WWE RAW ring and a SmackDown ring skirt available, fans can relive the action from BOTH shows and create their own rosters with their figures!
The latest WWE Authentic Scale Ring from Wicked Cool Toys is a limited edition, Ringside Collectibles Exclusive. With 50 buildable pieces, it measures in at 22.4″ by 22.6″ inches, making it the biggest wrestling ring you can get your hands on today. With authentic turnbuckles, ropes and ring posts, it also has a canvas and two ring skirts – one for WrestleMania for any fans that want to put on the biggest show of the year, but also one for RAW for wrestling figure fans that love to play out the weekly action!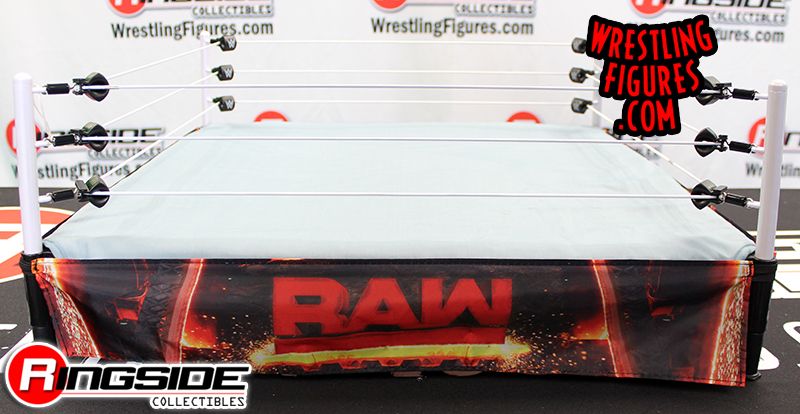 To take your wrestling action figure collection to another level, now available for anyone with a WWE Authentic Scale Ring is the Ringside Collectibles Exclusive 'SmackDown LIVE' Ring Skirt! This accessory gives fans the option of switching shows whenever they want and building out the blue brand! With the combination of these two pieces, fans can hold RAW, SmackDown and WrestleMania – all in one ring!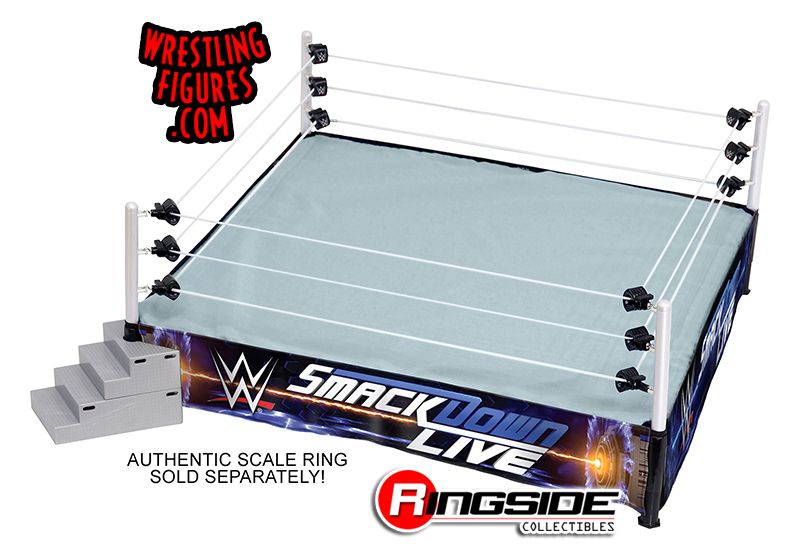 Combine the WWE Authentic Scale Ring – 2016 edition with the SmackDown LIVE Ring Skirt for a wrestling ring playset that is NOT available in retail stores and only available at Ringside Collectibles!
To see all wrestling rings and playsets available click here!