A harrowing time for wrestling fans…choosing between WCW and WWE was a challenge every week. But what a time to be alive! One of the more extreme moments for WCW came when the nWo would take over. When switching over to another channel, fans would see that same level of intensity on Raw Is War! Now, thanks to Wicked Cool Toys, accurate ring skirts and ring mats can bring longtime fans right back to those moments.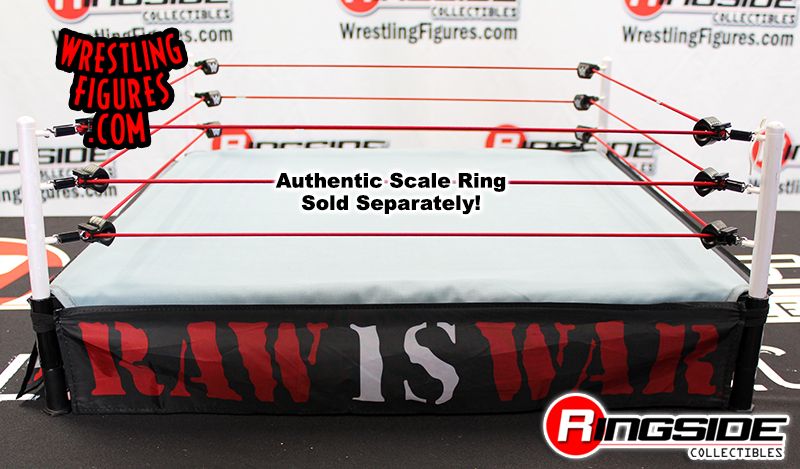 The Wicked Cool Toys Ringside Collectibles Exclusive Raw Is War Ring Skirt Accessory is straight-forward and full of attitude, just like RAW IS WAR! This ring skirt looks just like the classic ring skirt on television and fits the WWE Authentic Scale Ring nicely.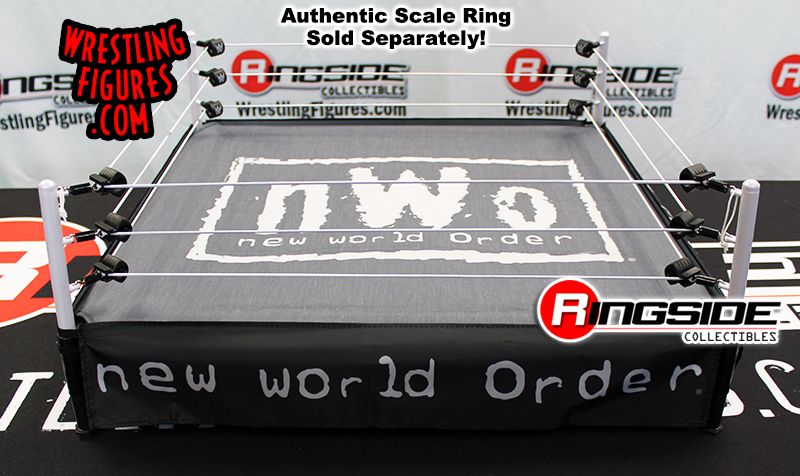 Taking rebellion to another level, the nWo invaded WCW and ran their own Pay-Per-View that fans went crazy over. With a complete takeover of the WCW ring, the black and white ran the entire show, having matches with their own stipulations. This Wicked Cool Toys Ringside Collectibles Exclusive nWo Ring Skirt & Mat sets the ring up for that pirate wrestling show, complete with the nWo logo in the center of the ring and 'new world order' on the sides! The black and white truly ruled the world at this time, and now wrestling action figure fans can do it all over again when pairing this accessory with a WWE Authentic Scale Ring.
To see all WWE ring skirts and mats available click here!