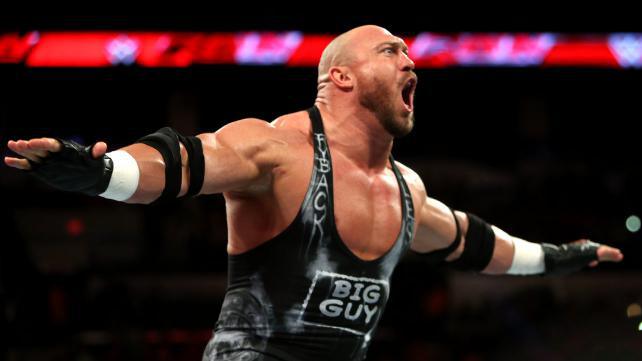 By Robert Mulrenin
Feed. Me. More! Ryback has resurged as a dominant force in the WWE. Since returning from surgery, Ryback has taken the WWE Universe by storm, returning to his original ways of 'feeding' on the competition and taking down opponents with no problem. He has been represented in the Mattel WWE action figure line with colorful, wildly designed singlets, sometimes directly reflecting his good…or mean…personality. Whether Ryback is on the side of the fans or not, he is always intense, and that has been captured in his Mattel WWE figures.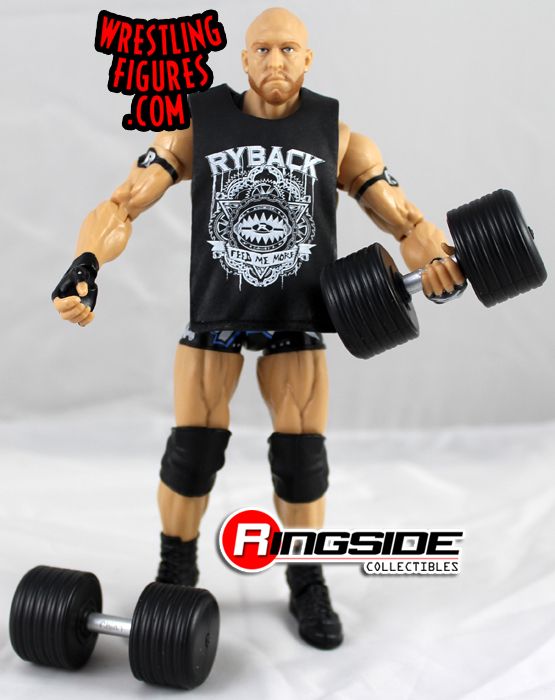 The Mattel WWE Elite 21 Ryback was his first appearance in the Mattel WWE Elite line. With weights and a "Feed Me More" t-shirt, this was the first, fully articulated chance for fans to bring the Big Guy into their collection with open arms. The reason it remains one of the best and most popular Mattel WWE Ryback figures is its' spot on likeness and definitive vibe of a hardcore WWE Superstar. This Ryback is a must for anyone looking to have him decimate the competition.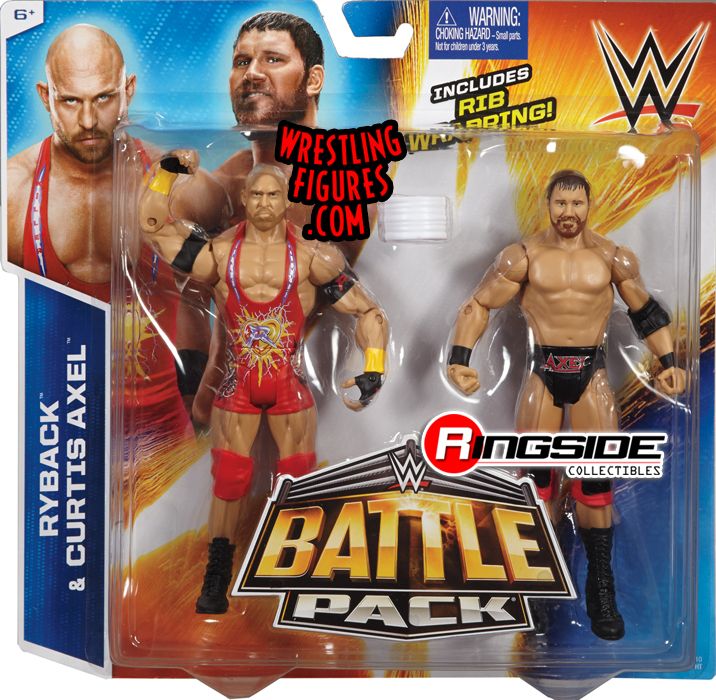 A strong partnership, but ultimately, a failed partnership, Ryback and Curtis Axel team up as the 'might' RybAxel in Mattel WWE Battle Packs 35. There were times when Ryback was able to pull a great deal of strength, power and talent out of Curtis Axel, but as he became more arrogant, Ryback began to have to deal with him as simple dead weight for his blossoming career. They have since split up, but have spoken about re-teaming in the future. Ryback's red and yellow singlet in Mattel WWE Battle Packs 35 would, after all, match Curtis Axel's current run for 'Axelmania.' Only time will tell if these two join forces again.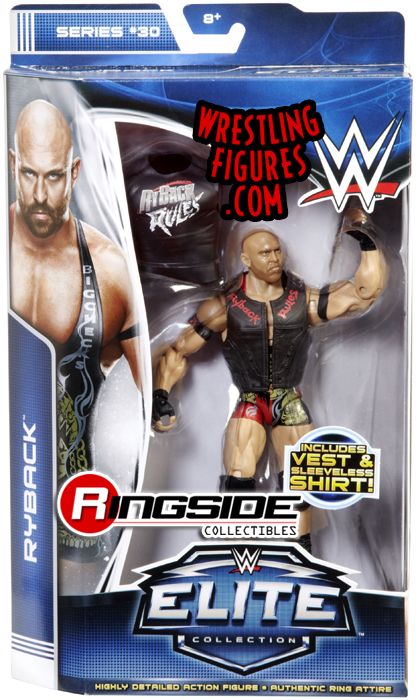 The Mattel WWE Elite 30 Ryback was a swift change from his usual style, taking inspiration from Ryback's time as a bully to all who stood in his way. With a vest and sleeveless shirt both bearing the phrase 'Ryback Rules,' Ryback was doing what he could to make grown men cry and make everyone around him, hate him. He has since lost this aggressive, unfortunate tone but many don't trust that he will never act the way he did at this time ever again. Many can also make him act that way as often as they want with their Mattel WWE Elite 30 version of the bullying Ryback.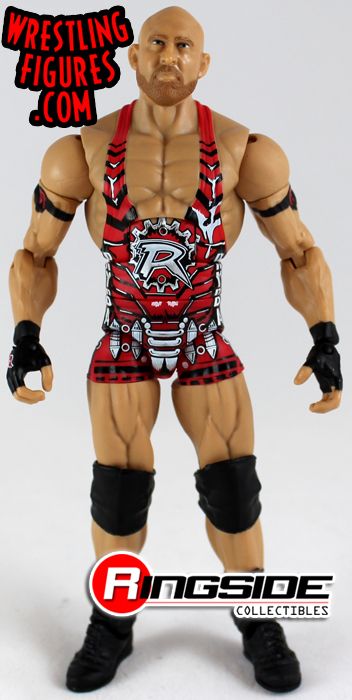 Probably the most sought after, modern day version of Ryback is his Mattel WWE Elite 24 version. With a thicker, fuller beard and a red and white, robotic singlet, Ryback's intensity, massive size and athletic ability are unmatched when looking at this Elite figure. Very few are able to see Ryback as anything but a main-event player with his singlets on point and his aggression so perfectly channeled. The Mattel WWE Elite 24 Ryback makes sure that fans will 'Finish It' for loads of wrestling figure opponents to come.
To see all Mattel WWE Ryback items available click here!