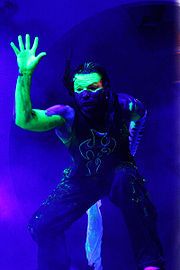 The Charismatic Enigma, Jeff Hardy, still remains one of the most popular wrestling superstars to ever walk the earth. He now calls TNA IMPACT Wrestling his home, and has proven that he is an amazing asset wherever he decides to step foot into a ring. Ringside Collectibles has been lucky enough to, for most of Jeff's amazing run, produce Exclusive wrestling action figures based on his most memorable attires. Take a closer look at some of Hardy's best wrestling figures ever, now available again for a limited time: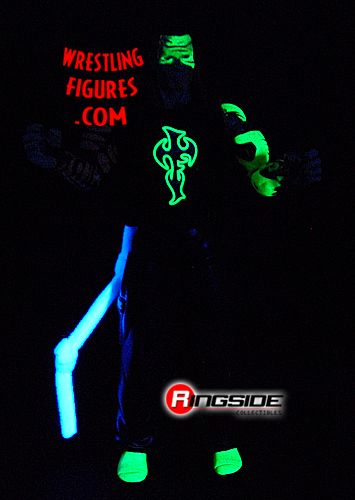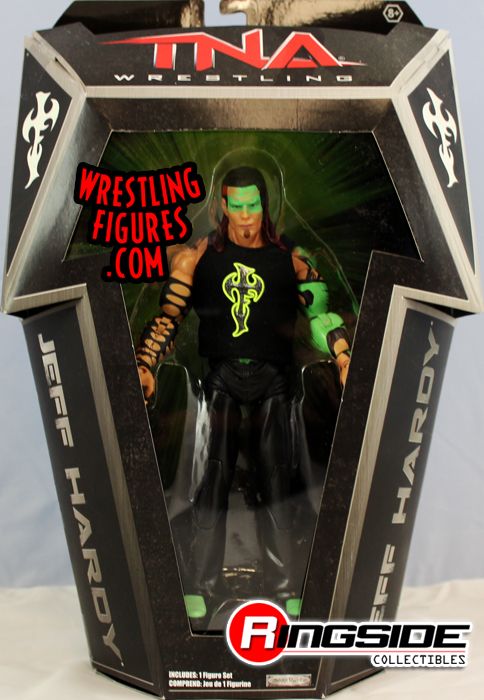 The Ringside Collectibles TNA Exclusive Glow Paint Jeff Hardy showcased Jeff's unique style and otherworldly sense of existence. With an unprecedented green glow-in-the-dark feature, this Jeff Hardy wrestling figure glows in all the right places, based on where Jeff applied his glow-paint in real life. Also including a removable cloth shirt and a towel, Jeff Hardy's original TNA run will never be forgotten thanks to this amazing figure.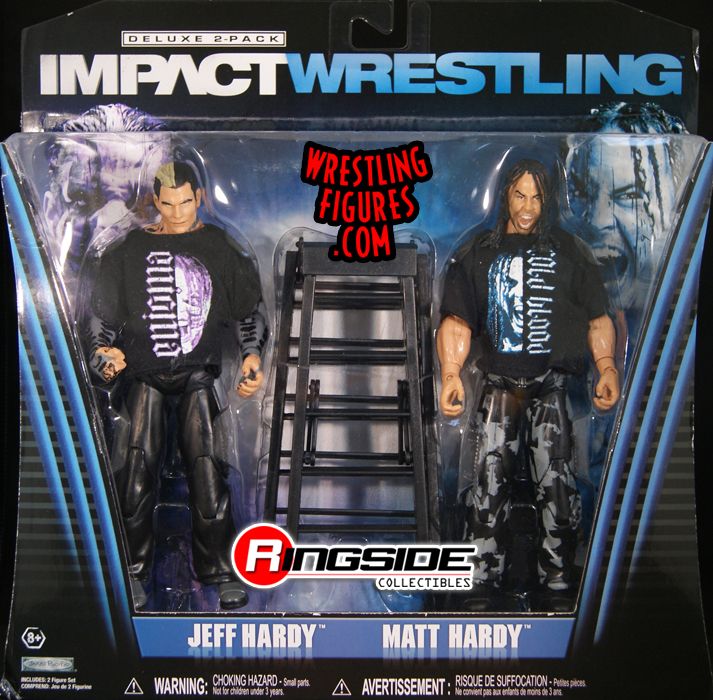 Sometimes, even the usually super cool Jeff Hardy and Matt Hardy can be bad to the bone. Ringside Collectibles and Jakks Pacific were able to capture that with the Jeff Hardy and Matt Hardy 'Twist of Hate' Exclusive. Including a massive ladder for them to do some real damage with, these darker versions of the Hardy brothers also include removable cloth shirts and their most menacing look ever.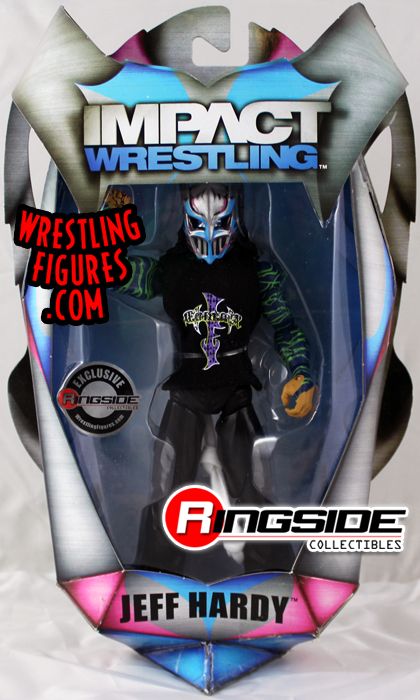 Claimed by some to be the 'Best Jeff Hardy wrestling figure ever,' the Ringside Collectibles Exclusive Full Metal Hardy IMPACT Wrestling Exclusive comes with award-winning packaging and a removable mask based on one of Jeff Hardy's most memorable looks ever. With deluxe articulation, he can move just as wildly as his real life counterpart and sports wild face paint and intense colors. Jeff hardy has truly been represented like never before with his Ringside Collectibles Exclusives.
To see all Jeff Hardy wrestling figures available click here!
To see all Matt Hardy wrestling figures available click here!