So few expected and even fewer are not at all shocked by The Undertaker's defeat by Brock Lesnar at WrestleMania 30. With a legendary WrestleMania win-streak on the line, Brock Lesnar managed to make quick work of The Undertaker, man-handling him and ending the undefeated streak, giving The Phenom a 21-1 record. Since, Brock has been recognized as both WWE World Heavyweight Champion and Paul Heyman has done his best to make sure fans remember exactly who changed the face of professional wrestling forever. The Mattel WWE figures released of both heavyweight Superstars have reflected their aggression, and perhaps, aging, for better or worse. Fans will find out at SummerSlam 2015 whether or not Undertaker will be defeated for good, but they can try to predict the action themselves with Mattel WWE wrestling action figures.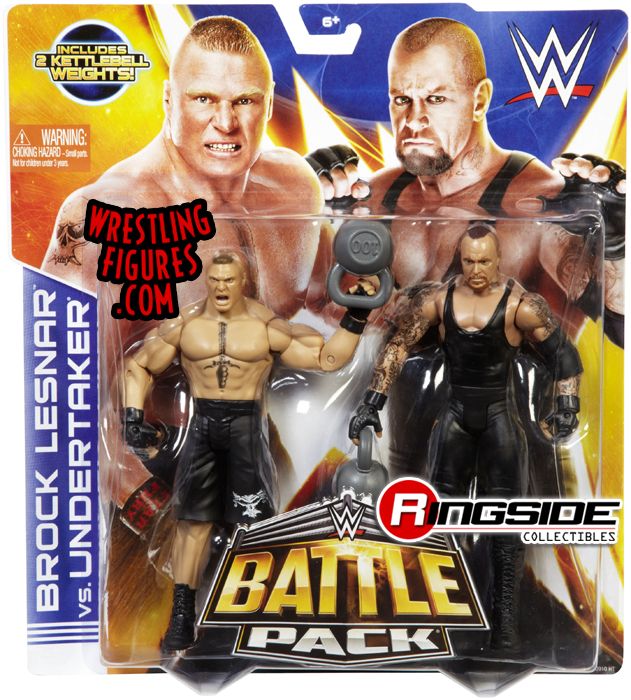 This Mattel WWE Battle Packs 30 set is significant as it is the first time Undertaker and Brock Lesnar are packaged together, drawing on their WrestleMania conflict for inspiration in look. Including 100 lbs kettlebell accessories, no amount of working out could have prepared The Undertaker or the WWE Universe for the immense battle that took place between he and Brock Lesnar. Lightning struck once, and forever changed the way things are, and this Battle Pack freezes that memory in time forever, like it is in the minds of so many fans.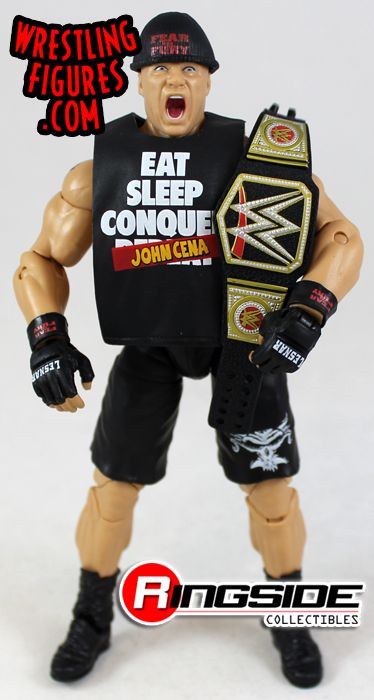 With the face of a beast and a mouth frozen in a roar, Brock Lesnar is ready to fight like never before in Mattel WWE Elite 37. Showing perhaps the most dominant, powerful wrestling superstar of all time, Brock Lesnar is featured as WWE World Heavyweight Champion here, included with a new updated title belt and a shirt bearing the words 'Eat Sleep Conquer John Cena,' although conquering John Cena seems like mere child's play when being compared to ending the Undertaker's streak. One of the most fearless men on the planet, the former UFC Heavyweight Champion is rarely taken down and never shows signs of weakness. His Mattel WWE Elite 37 figure is thus, the definitive version of his legendary WWE status.
The only other person that Undertaker has gone so intensely toe-to-toe with is Shawn Michaels, and the Mattel WWE Battle Packs 33 wrestling figures show an Undertaker who knows he is a dominant force. This version of the Dead Man boasts not one, but two wins over Mr. WrestleMania himself AT WrestleMania, so he is ready to take on any force no matter how unstoppable it may seem, including Brock Lesnar. With the level of confidence he had during those matches, his chances with The Beast would be more acceptable.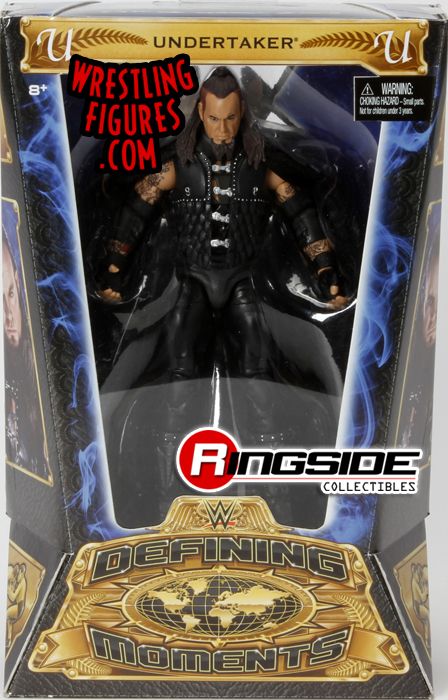 Perhaps another way that only a fantasy match-up could produce for Undertaker to defeat Brock Lesnar is for him to draw upon another time like his Mattel WWE Defining Moments figure. Featuring Undertaker's 'Ministry of Darkness' look, he's ready draw upon his supernatural power and fight with an unprecedented level of evil. This Undertaker is calculating, cold, and one of the most frightening Superstars to ever grace a WWE ring. Brock Lesnar would no doubt have to re-assess his aggression before taking this challenge on, and SummerSlam would be a completely different situation if this were the case.
To see all Mattel WWE Undertaker items available click here!
To see all Mattel WWE Brock Lesnar items available click here!
To see all Mattel WWE Shawn Michaels items available click here!