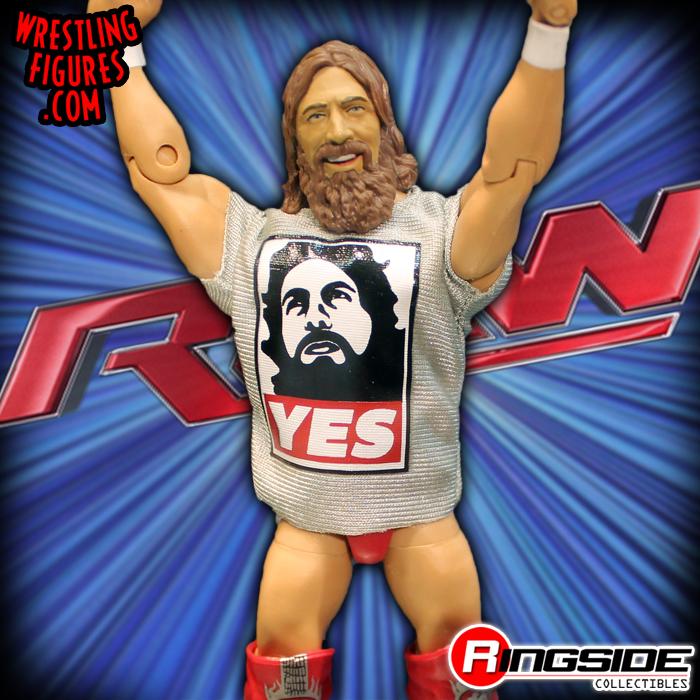 One of the most popular Superstars in recent memory and arguably of all time, the technical wrestling phenomenon Daniel Bryan, also known as the leader of the "Yes! Movement" has unfortunately been sidelined due to injury since WrestleMania. He has been sorely missed and fans constantly bring up his name when mentioning wrestlers that they want to return. With his recent WWE Tough Enough appearances and his RAW surprise showing, Daniel Bryan may be reviving the Yes Movement sooner than fans are expecting. His Mattel WWE wrestling figures have been on-point, following his ascent to super-stardom. Particularly, the Mattel WWE Elite Daniel Bryan figures have shown his change over time, where he has come from and what he has become, and will hopefully, return as.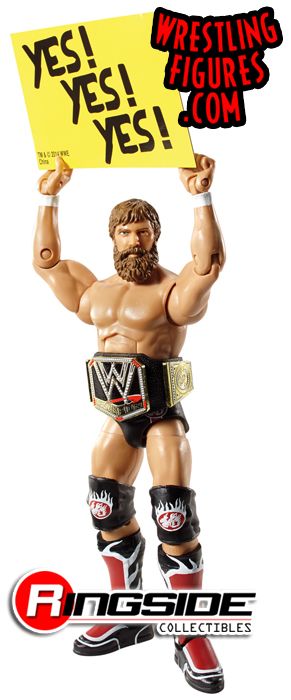 The Mattel WWE Elite 28 Daniel Bryan began the Yes Movement by defying The Authority and standing up to their unfair and shady practices. Coming with the WWE World Heavyweight Championship and a "Yes, Yes, Yes" sign, he may have lost at SummerSlam, but it catapulted him to places many never thought he would reach. This figure easily represents the beginning of his journey, and what should have been his proudest moment, only to be hastily taken away. Daniel Bryan proved that nothing would get in his way, beginning at this moment.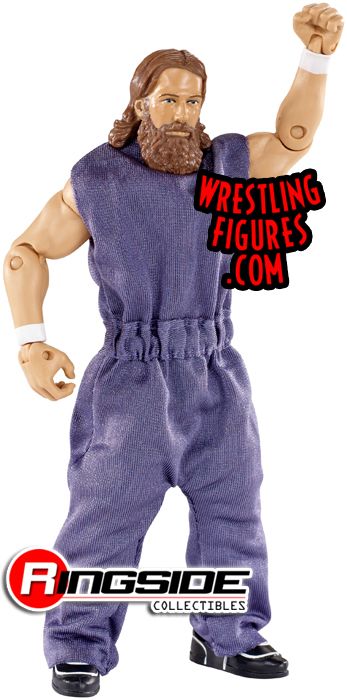 After having a moment where the Wyatt Family attempted to brainwash him into joining their ranks, fans thought they had lost the Daniel Bryan they had learned to grow and love forever. However, he was only playing cerebral games and defeating his enemy from the inside. In Mattel WWE Elite 32, what was once known as 'Daniel Wyatt' was actually Daniel Bryan in disguise, working his way out of their control and threatening power and defeating them before making his way to WrestleMania. Thankfully, no one was able to sway the bearded superstar from being himself.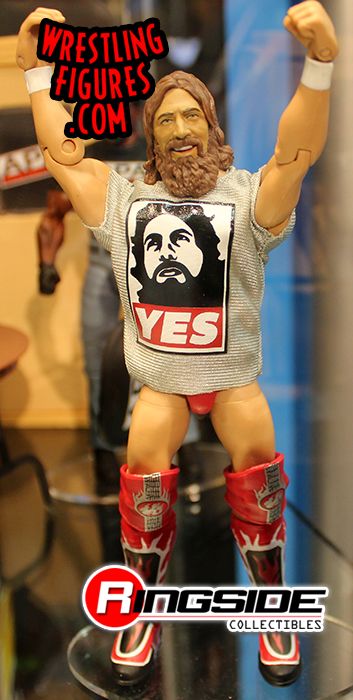 Debuted this summer at San Diego Comic-Con 2015, The Mattel WWE Elite 38 Daniel Bryan proves to be the best version yet! With a spot on head sculpt and updated ring gear, it also comes with a "Yes" shirt and a big smile that very few others have. This version of Daniel Bryan is not just a veteran of the ring, not just a former WWE World Heavyweight Champion and Intercontinental Champion, but a Superstar given an unfortunate circumstance that fans are longing to see return. Hopefully with time, and by the time of the release of his Mattel WWE Elite 38 figure, Daniel Bryan will be ready to fight again.
To see all Mattel WWE Daniel Bryan items available click here!