The Mattel WWE Defining Moments Series continues to immortalize signature looks for WWE Legends with top level ring gear from some of the most memorable matches of all time. Just announced, the legendary Ultimate Warrior returns to the Mattel WWE Defining Moments line with his unforgettable 'Ultimate Maniacs' look!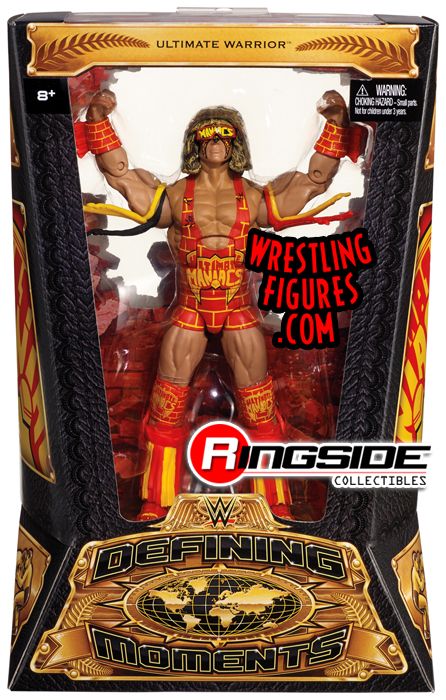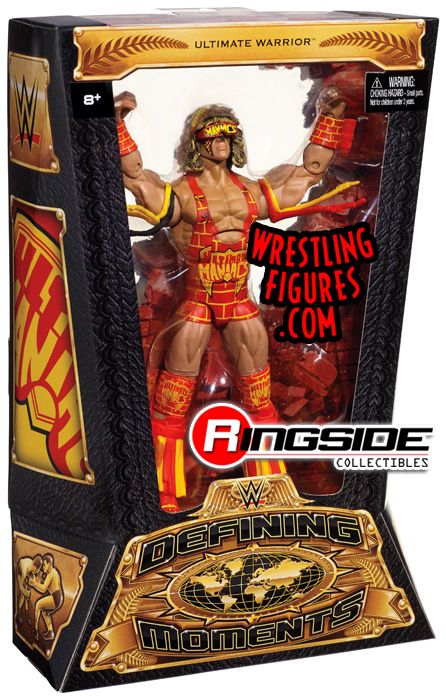 Despite their short lived team-up, the two strong personalities in 'Macho Man' Randy Savage and Ultimate Warrior were unforgettable as the 'Ultimate Maniacs,' facing off against Money Inc. with IRS and Ted DiBiase. Ultimate Warrior's ring gear reflected the same type as Macho Man's, with a brick pattern and yellow and red color scheme. His upcoming figure will include removable shades, tassels and gauntlets. His knee pads also have Ultimate Maniacs logos and he's sporting yellow and red face paint. Just like his partner Randy Savage, Ultimate Warrior carried energy, in-ring ability and larger than life charisma, and this Mattel WWE Defining Moments Ultimate Warrior figure makes it clearer than ever. When this figure becomes available for pre-order, it will be a must have for any Warrior…or Ultimate Maniacs fan!
To see all Mattel WWE Ultimate Warrior items available click here!