Love him or hate him, Jinder Mahal made a splash like never before in becoming WWE Champion and now cementing his existence as a major player in the WWE locker room. For a time, he was the standout star of the SmackDown brand, going toe to toe with AJ Styles. While he's moved on to greener pastures with more opportunities on RAW, the Mattel WWE SmackDown LIVE! Elite Scale Main Event Ring comes with the first ever Elite Jinder Mahal figure.
The SmackDown LIVE Main Event Ring comes in at Elite scale, offering a bigger and more intense play style for fans of next level action. With blue ropes, digital aprons and ring posts, it's a version of a ring dedicated to the blue brand like never before! Also including chair and steps accessories, there are plenty of items for rough housing. Of course, the inclusion of an Elite Jinder Mahal figure exclusively adds even more value. Check out a few preview images below!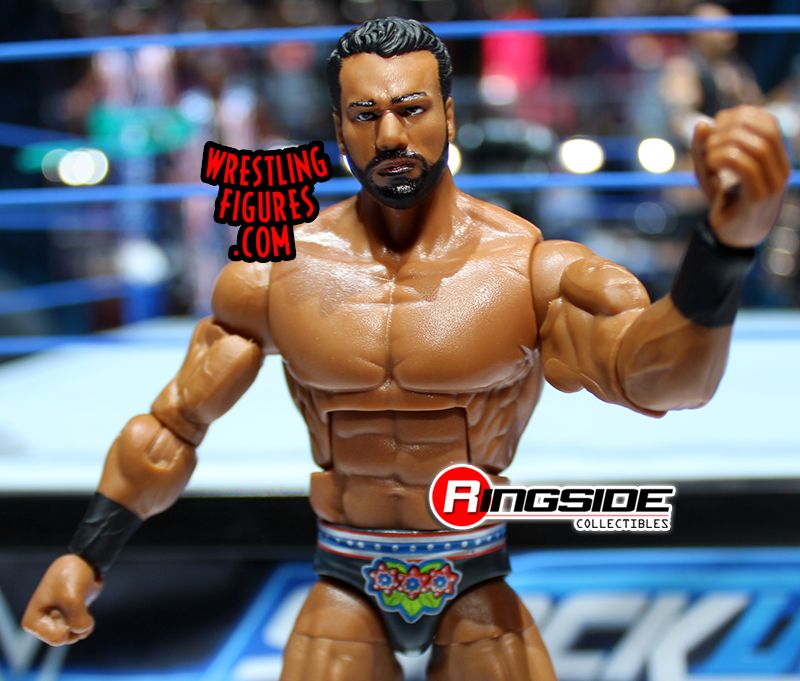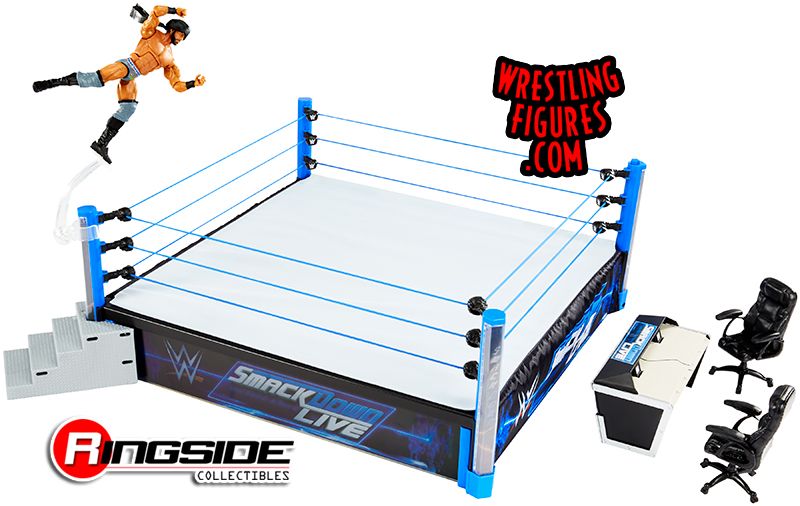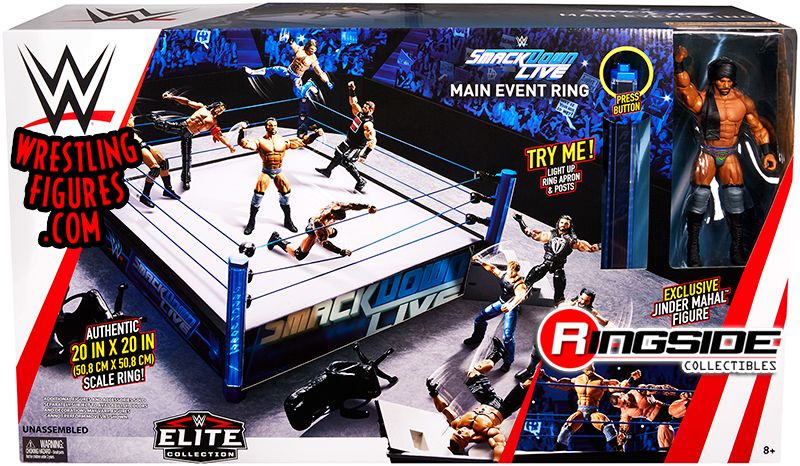 To see all Mattel WWE Wrestling Rings & Playsets available click here!
To see all Mattel WWE Jinder Mahal items available click here!