With the brutality of John Cena's broken nose coming to fruition for fans of the WWE, suddenly the WWE Champion Seth Rollins' time in the spotlight has been hotly debated. Many feel he has been a sneak from the beginning, selling his soul by turning on his brothers in The Shield to defeating Brock Lesnar with a cash-in of the Money in the Bank briefcase. Others, however, feel he has just used his time and advantages wisely, capturing the WWE World Heavyweight Championship and amazing wrestling fans worldwide. His latest Mattel WWE figures reflect his underhanded yet powerful personality, showing just how valuable Seth Rollins has been to the WWE, whether fans like it or not.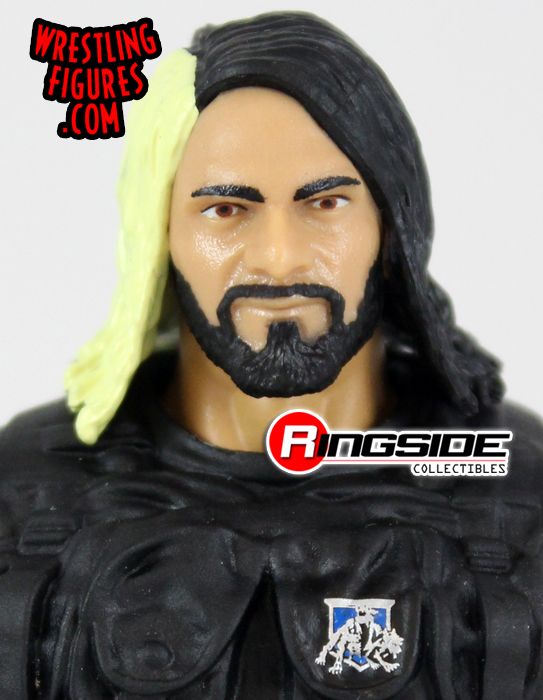 Perhaps they could see it in his eyes if they had tried hard enough, but many had no idea it was coming. Seth Rollins wears his Shield attire in Mattel WWE Series 44, showing everyone that he is a member of the Hounds of Justice. This was soon to be found as a lie, however, when he turned on both Dean Ambrose and Roman Reigns, joining The Authority and catapulting his career of evil. Fans who remember the old Reigns, the one who fought against such corrupt behavior, can see shades of that man here.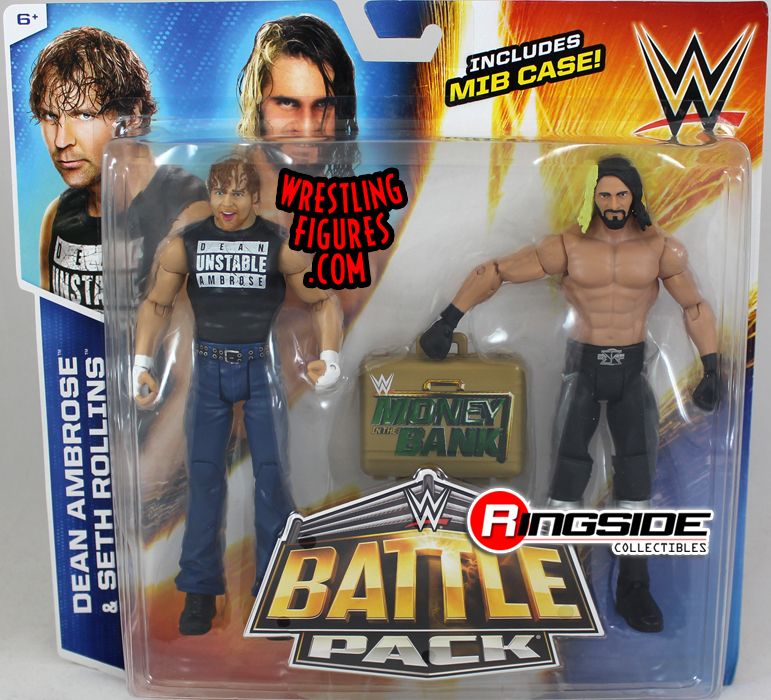 While his former Shield brethren have been annoyed, perhaps no one has felt quite as annoyed and betrayed as Dean Ambrose. Vowing to be a thorn in the side of Seth Rollins, Ambrose has used his insanity to go after Rollins and teach him a lesson for turning his back on those who were supposed to be his friends. In Mattel WWE Battle Packs 36, Dean Ambrose goes directly for the throat of Seth Rollins, striking him at every turn and making sure he can get away with as few of his tricks as possible. With both former Shield members in their updated ring attires, a feud is born that will likely burn bright for years to come.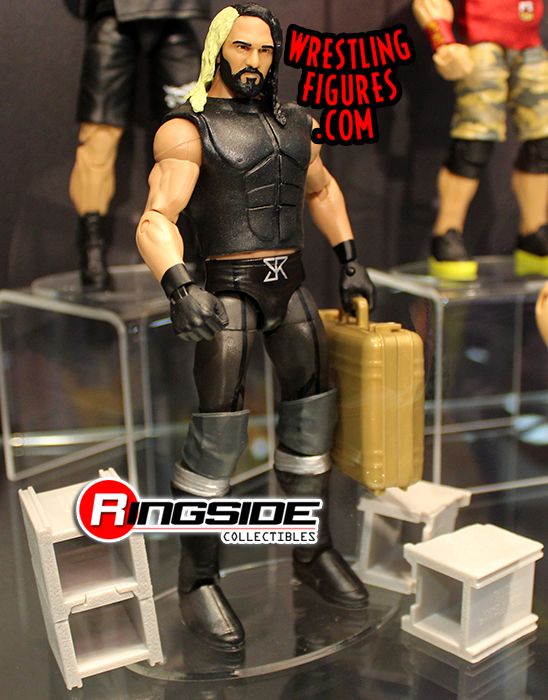 Standing tall, regardless of how he reached the position, Seth Rollins knew what he was destined to come when he grabbed ahold of the Money in the Bank briefcase. His chest piece, the briefcase and his updated attire all included in Mattel WWE Elite 37, Seth Rollins couldn't have been more on the road to becoming WWE World Heavyweight Champion. With a defeat over Brock Lesnar and retaining his title, he has proved that he will do whatever it takes to get above any of his WWE Superstar peers and sit on a throne of treason.
To see all Mattel WWE Seth Rollins items available click here!
To see all Mattel WWE Dean Ambrose items available click here!
To see all Mattel WWE John Cena items available click here!
To see all Mattel WWE Brock Lesnar items available click here!
To see all Mattel WWE Roman Reigns items available click here!