By Robert Mulrenin
It doesn't seem likely that any green arrow can stop the power of Stardust! Cody Rhodes is long gone, and in his place is a mental rarity, a bizarre and otherworldly being named Stardust. His out-of-this-world ring attires, face paint and wild-eyed demeanor have made him one of the most memorable WWE Superstars in recent memory. In the same vein as his brother, Goldust but catapulting into outer space as often as possible, Stardust has proven that he is a force to be reckoned with, even for celebrity and Green Arrow star Stephen Amell. Before Stardust faces off with Amell at SummerSlam 2015, let's take a look at some of his most impressive wrestling figure offerings to date, including his Mattel WWE latest!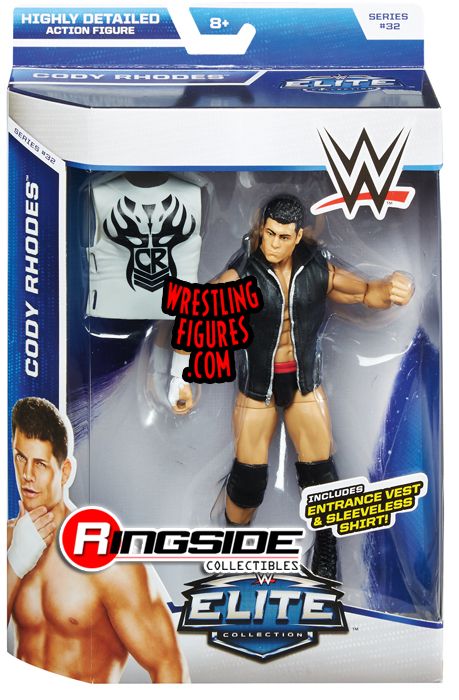 The Mattel WWE Elite 32 Cody Rhodes represents a place in the life of the Rhodes standout where it all began. Teaming with his brother, Goldust and becoming WWE Tag Team Champions brought Cody to his highest point, then to his lowest when they were defeated. Cody didn't consider himself a worthy partner for Goldust, no longer feeling comfortable in his own skin. This would ultimately be the last we ever see of Cody Rhodes, sad, feeling alone, and hiding from the world around him in a way we had never seen before.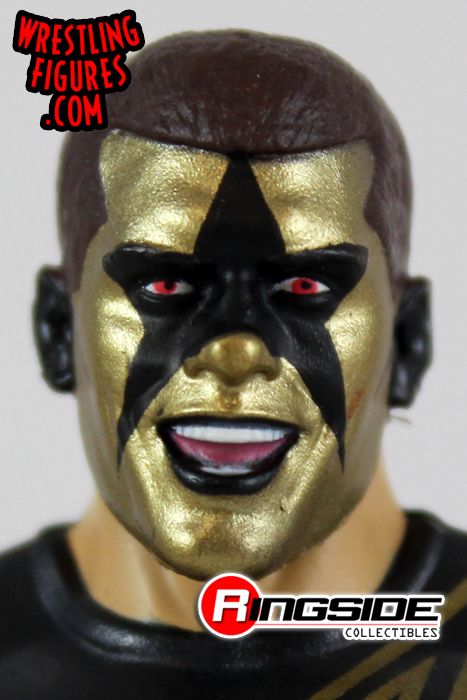 Stardust is born! In Mattel WWE Series 51, wrestling figure fans are treated to the outer-space oddity as he debuts as a partner for his brother, Goldust. Suddenly, the Rhodes Brothers were like no tag team anyone had ever seen, and that is including the tag team they were only weeks before. Stardust had strange movements but clear talent as he entered the ring and seemed like he had always been a member of the WWE roster while offering something completely new and different. Stardust shined and was hidden beneath no shadow upon his debut, proving a worthy partner for his brother and showing a confidence like never before.
Stardust has become a fixture in the world of WWE, even as Goldust sits injured on the sidelines. Showing an aggression that even his brother didn't agree with, Stardust proved dangerous and unlike any member of the WWE roster. In Mattel WWE Elite 36, he shows a more elaborate look and that same aggression within his attire, maintaining a wild psychosis and looking to win in as unique a way as possible. Expecting more of Stardust and his high level of insanity will likely bring the WWE Universe a 'colorful' character to say the least for years to come. And while he may face a major challenge in Stephen Amell 'aka' Green Arrow, Green Arrow has yet to see what it's like to reach for the stars.
To see all available Mattel WWE Stardust items click here!
To see all available Mattel WWE Goldust items click here!