The Ringside Collectibles Exclusive WWE Authentic Scale Ring from Wicked Cool Toys is like nothing found in stores as it is, coming with a total of three ring skirts: RAW, Smackdown and WrestleMania. But at Ringside Collectibles, the ability to create your dream pay-per-view ring for your wrestling action figures reaches an entirely new level.
Ringside now has exclusive ring skirts specifically designed to fit your WWE Authentic Scale Ring. These Ring Skirts are modeled after actual wrestling ring skirts and come in a variety of never before seen styles: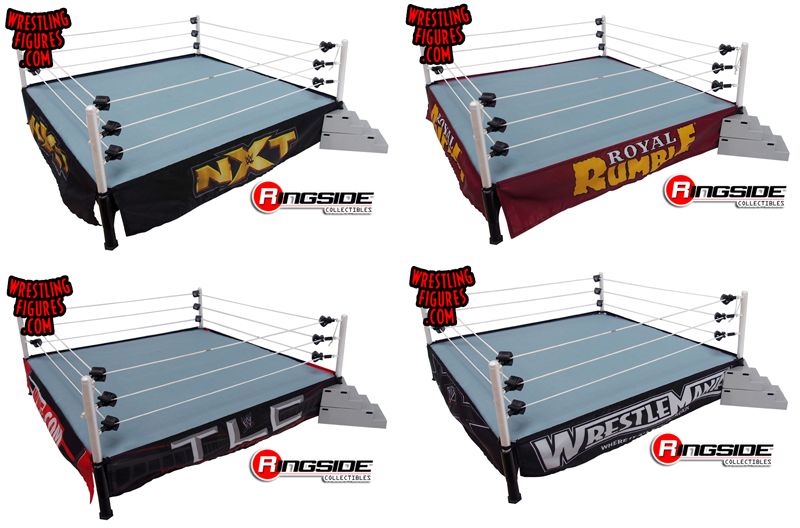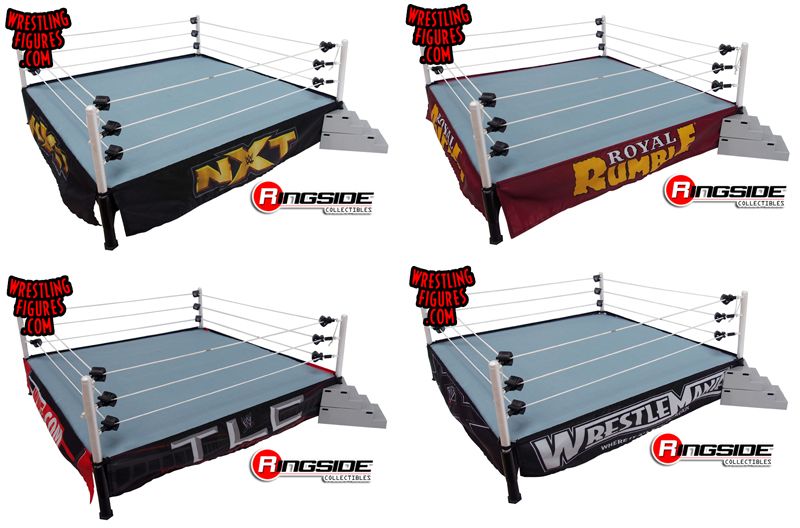 The WWE Authentic Scale Ring skirts include four different varieties directly related to the WWE. The TLC ring skirt is based on the WWE 'Tables, Ladders & Chairs' pay-per-view. This is the style and look that the now traditional TLC pay-per-view carries each and every year.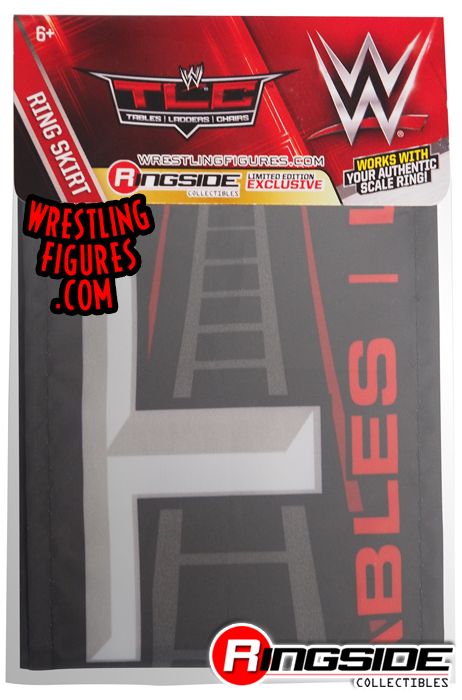 Also available is a WWE Royal Rumble ring skirt, styled after the annual WWE battle royal that takes place once a year. This version of the Royal Rumble ring skirt is a throw back to one of the first Royal Rumbles to ever happen, Royal Rumble 1992!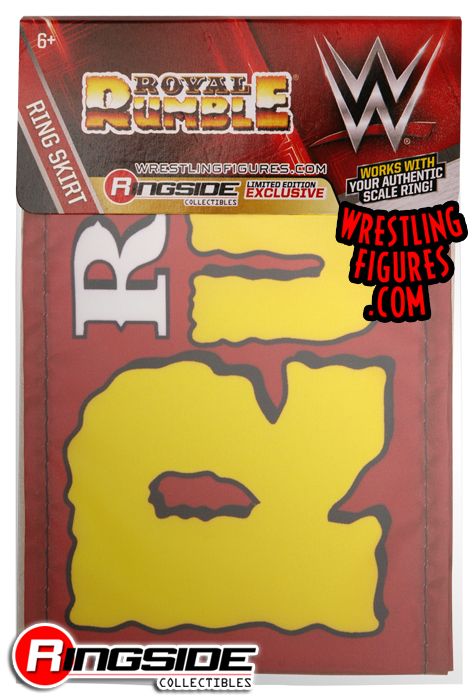 Next, this one in particular is based on the WWE staple and most important show of the year, WrestleMania, This is a WrestleMania XX (20) ring skirt, designed after the now famous event that took place at Madison Square Garden, what was once the last match for Brock Lesnar and what has since been the final match for former WCW World Heavyweight Champion Bill Goldberg.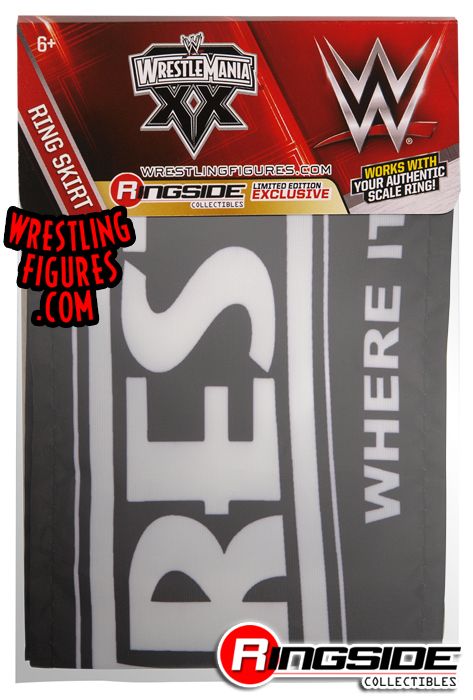 The standout ring skirt for many is the never before seen NXT ring skirt, based on the WWE's 'NXT' programming, where future and current main event Superstars come to blows. With the three gold letters front and center, NXT finally makes its way to the wrestling action figure stage: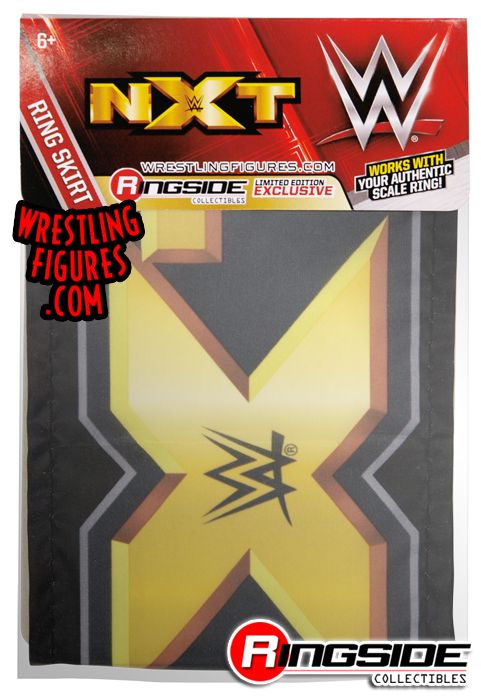 In addition to the WWE ring skirts, a legendary promotion has made a resurgence in WCW! Also available are both Ringside Collectibles Exclusive WCW Ring Skirts and Exclusive WCW Ring Mats. When combined, they create an amazing representation of the classic WCW ring: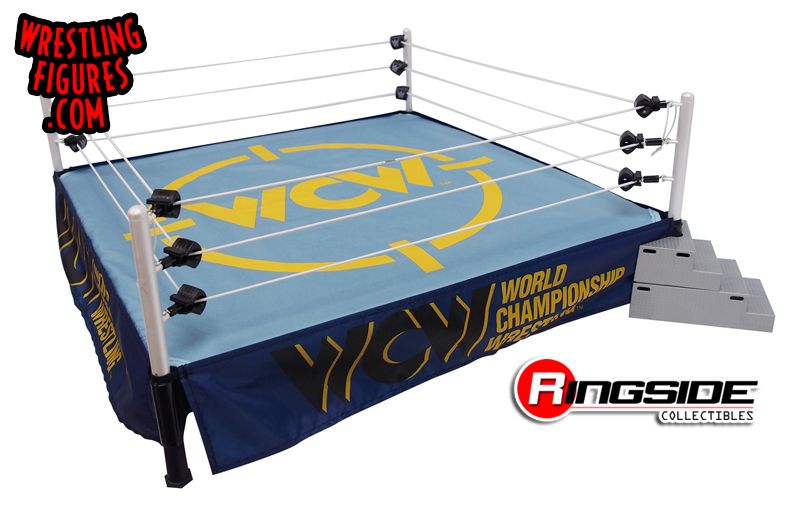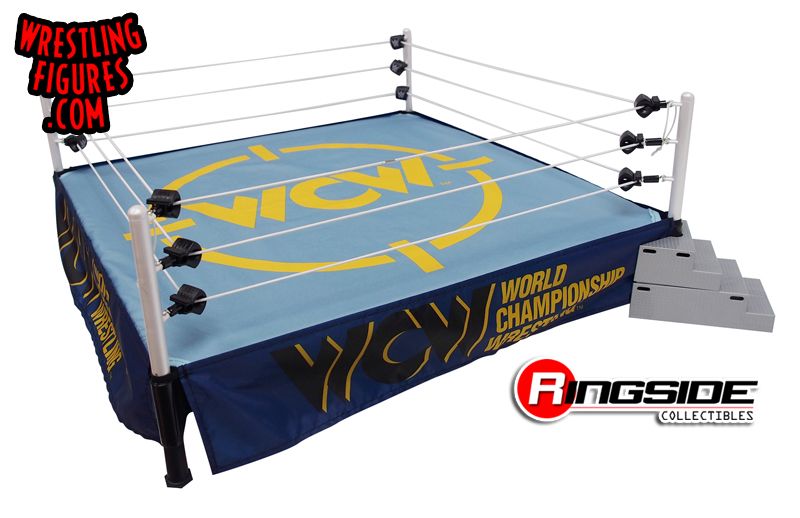 This ring bears the WCW logo in the middle and the title of the promotion on the sides. For fans of the Monday Night Wars, tuning in every Monday night to TNT for WCW Monday Nitro was a time like no other. Reliving those days is now a possibility with the WCW Monday Nitro Exclusive Ring Skirt and Ring Mat: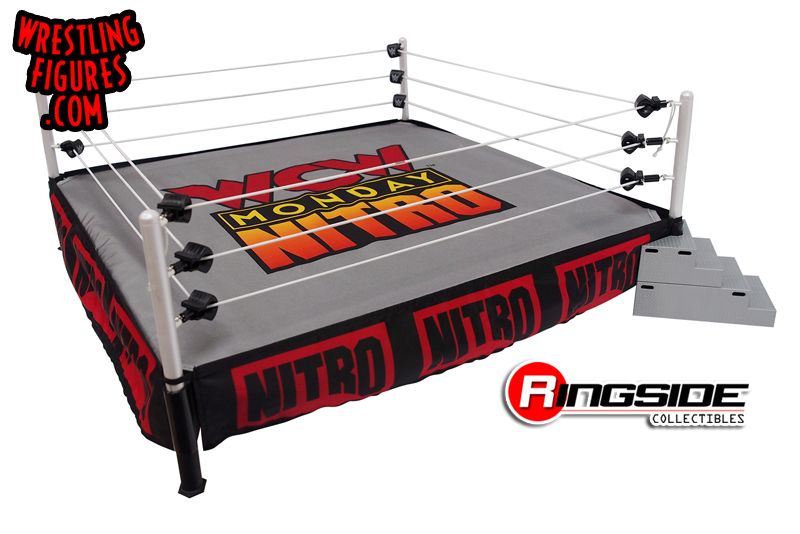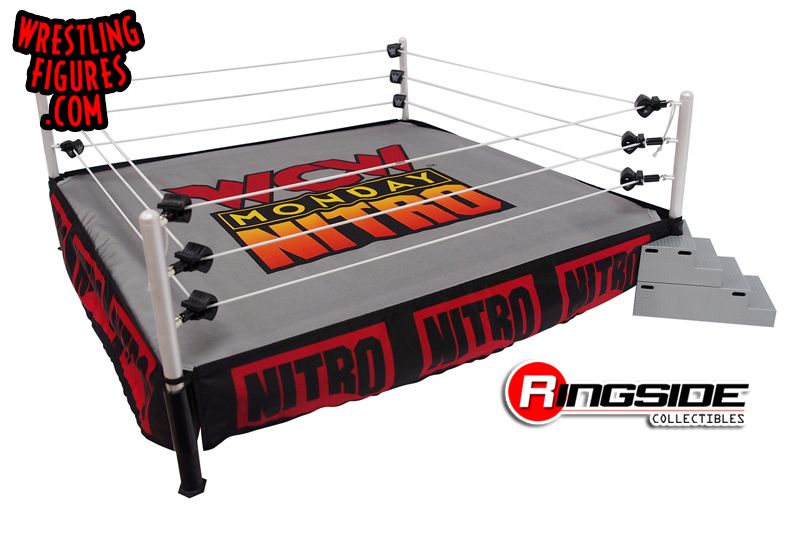 WCW Nitro added an amazing variety to the wrestling world, going head to head with Monday Night RAW and coming out on top many times. Getting classic moments back with the likes of Hulk Hogan, Chris Jericho and the nWo are now possible with wrestling action figures and these exclusive ring skirts and mats.
To see all wrestling figure accessories available click here!