By Robert Mulrenin
The innovator of violence, an ECW original and someone that the Dudley Boyz can always count on, Tommy Dreamer has returned to the WWE to take on the Wyatt Family! Sporadically seen since the closing of ECW in 2010, Tommy Dreamer has been rocking and rolling on the independent scene and proving he still has plenty of fight left in him. He has appeared in the Mattel WWE wrestling action figure line only once before, partnering (or brawling, depending on your memories) with Captain Charisma, Christian, in a Mattel WWE Battle Pack: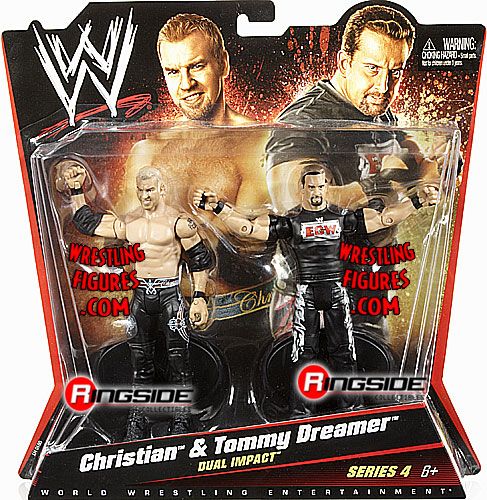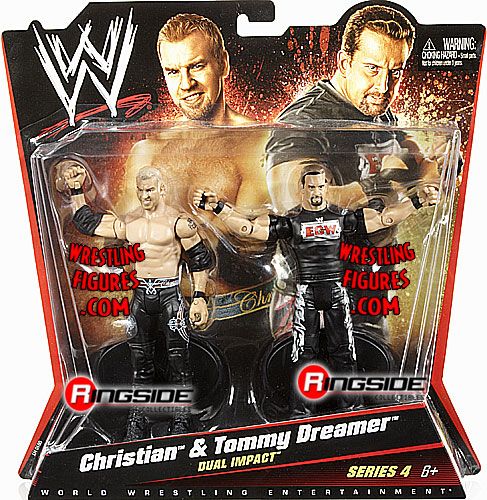 Sporting an ECW t-shirt & creating a 'Dual Impact,' this has been our only treatment of Tommy Dreamer in the Mattel WWE line so far. With a spot on look and gear, we could easily see a re-production of this same figure appear in the Mattel WWE Series line. What would be more exciting, however, is seeing a new Mattel WWE Tommy Dreamer figure released with another look.
Tommy Dreamer debuted in ECW and was a staple of the company not only for its entire run independently, but also during its run as part of WWE programming. His early debut brought a tough talking, no nonsense fighter who had major feuds with other ECW originals like Raven, Sandman and even Tazz or his recent partners, the Dudley Boyz. Although he has not changed gear style regularly over the years, he's worn plenty of different t-shirt designs, and in the original ECW, he had a look that many men feared stepping in the ring with:
A classic, flashback Tommy Dreamer could have a younger head sculpt, simple hand wraps and even pants free of design to show the first version of Tommy Dreamer. His time in the WWE after The Invasion could also provide a great look, including his now classic match with Rob Van Dam in a red, white and blue WWE shirt and with his own custom WWE Hardcore Championship: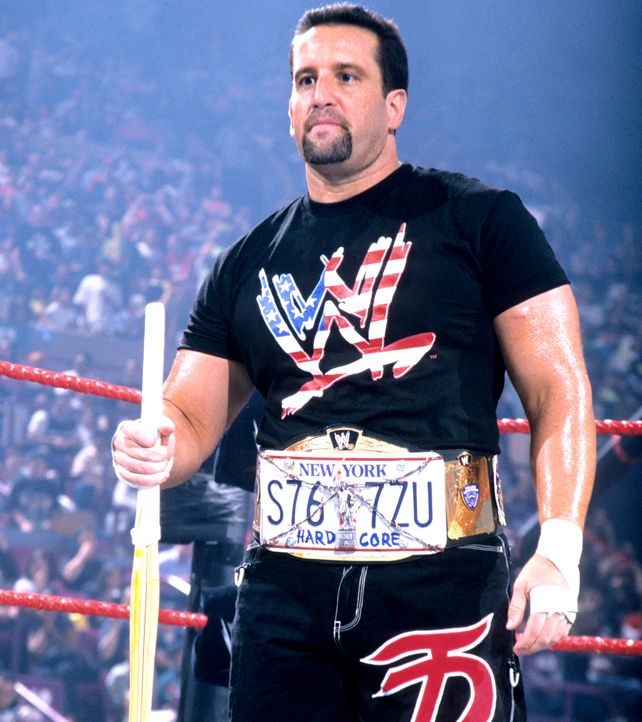 Another great Defining Moment possibility for Tommy Dreamer would be his resurgence in WWE's version of ECW, where he had classic matches with Christian, Jack Swagger and even carried the ECW Championship for the first time. Tommy Dreamer would be the perfect person to bring the silver version of the ECW title into the Mattel WWE figure line for the first time: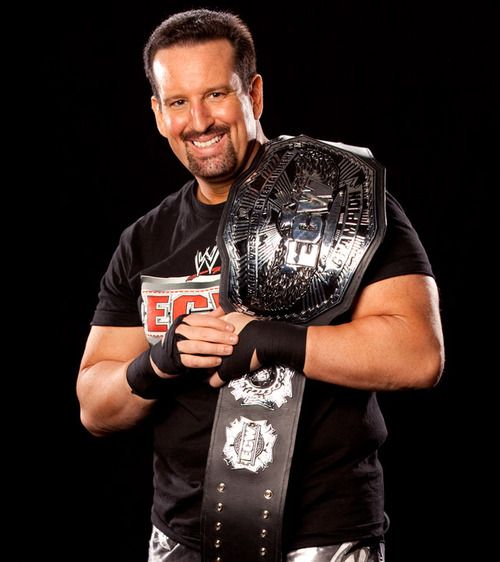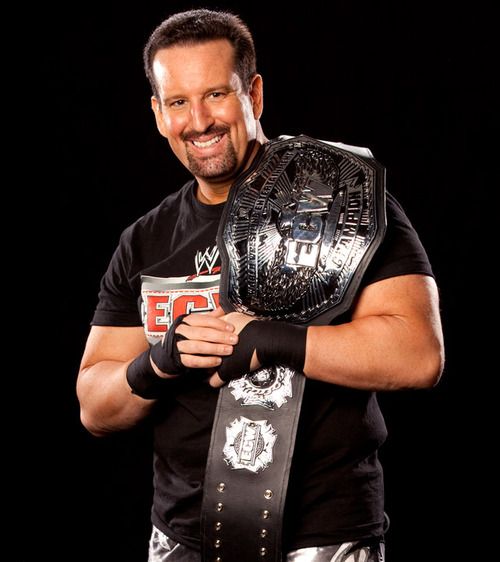 Regardless of your favorite look, ECW is Tommy Dreamer and Tommy Dreamer IS ECW. This is made clear with all that he has done during his entire wrestling career, and everytime he returns, ECW is as fresh and new as it has always been.
To see all Mattel WWE Tommy Dreamer items available click here