With some classic, legendary faces and some of the hottest, freshest members of the WWE roster, Mattel WWE Elite 44 is now available for pre-order! This brand new, fully articulated Elite series includes:
Braun Strowman
Tugboat
Big E
Sin Cara
'Macho Man' Randy Savage
Sasha Banks
Like a Legit Boss, Sasha Banks lives up to her name with her first Mattel WWE Elite wrestling figure treatment. When she enters the arena, her shades, necklaces and rings make her ring gear shine like no other. It's very likely that an Elite figure would feature some of these removable accessories.
Now a full fledged member of the ever popular 'Lucha Dragons,' Sin Cara returns to the Mattel WWE Elite Series with a new figure. Likely matching Kalisto's first Mattel WWE Elite release, this Sin Cara should have ring gear that directly reflects his 'Lucha Dragons' partnership! It's possible he could have a removable, full length duster like his previous Elite figures.
Ohhh Yeah, once again the 'Macho Man' Randy Savage returns to the Elite style! With so many looks and colorful ring gear treatments to choose from, it's difficult to pinpoint which era an announced Macho Man would be from. Some speculate that he could match the newly release Mattel WWE Defining Moments 'Ultimate Maniacs' Ultimate Warrior. Others think that a more heroic, WCW version of Macho Man could be coming, possibly even as a member of the nWo Wolfpac. Only time will tell, brother!
One of the more comical looks for one of the most famous big, big wrestlers of all time, Tugboat gets his first ever Mattel WWE Elite figure treatment and first wrestling figure treatment in over two decades. Hopefully featuring his sailor's hat and unforgettable striped shirt, it may not cause a typhoon to break out, but it will definitely be one of the more memorable WWE Flashbacks in a long time.
The Wyatt Family didn't just grow in numbers, it grew in size with the addition of Braun Strowman, who makes his first appearance in Mattel WWE Elite 44! Likely including a removable black lamb mask, this follower will be a huge figure and wear a black shirt and dark ring pants. His beard will be as thick and as heavy as other members of the same feared family.
Bringing in the New Day and rounding out the full release of all members of The New Day in Mattel WWE Elite form, Big E returns in Elite 44. Ready to do the pelvis dance that he does so well, this figure should also have a smirk and a duster to show Big E's more colorful side, and to speak to the New Day's fun demeanor.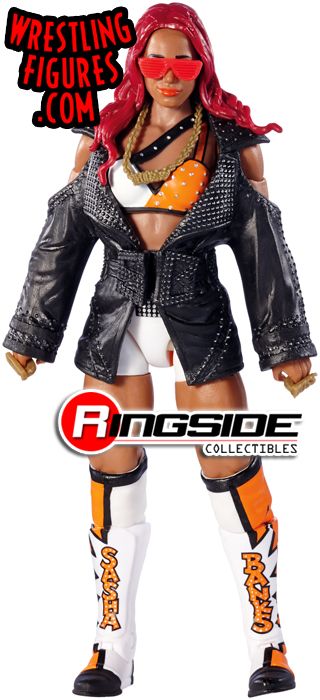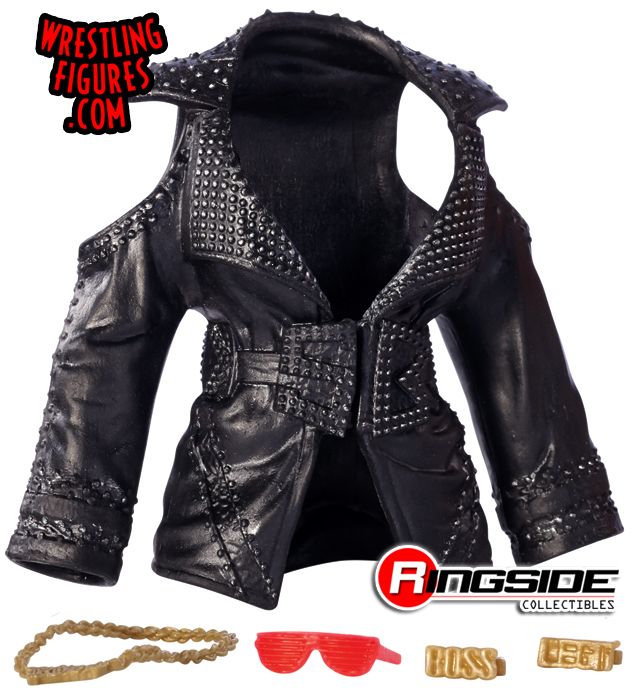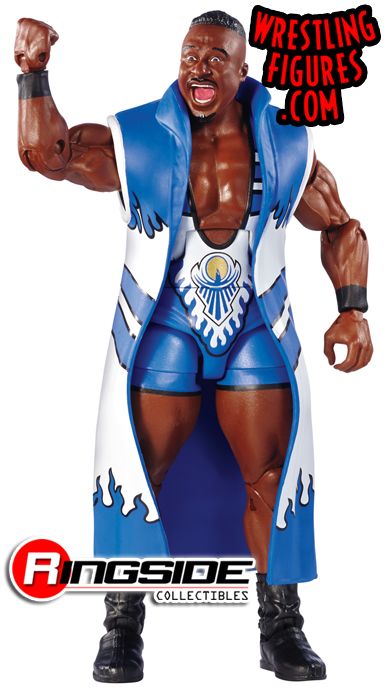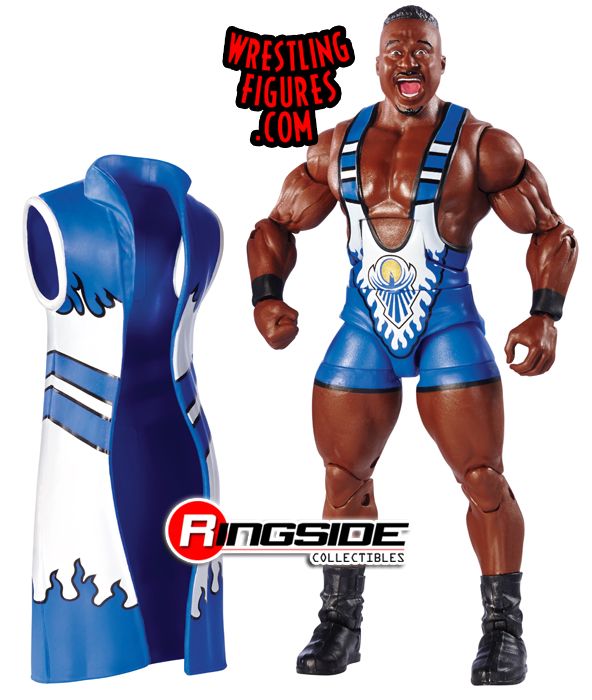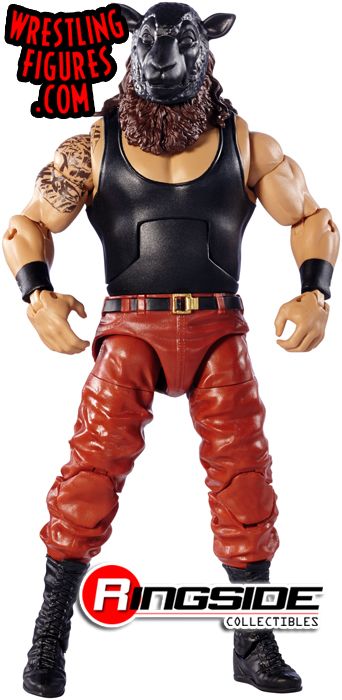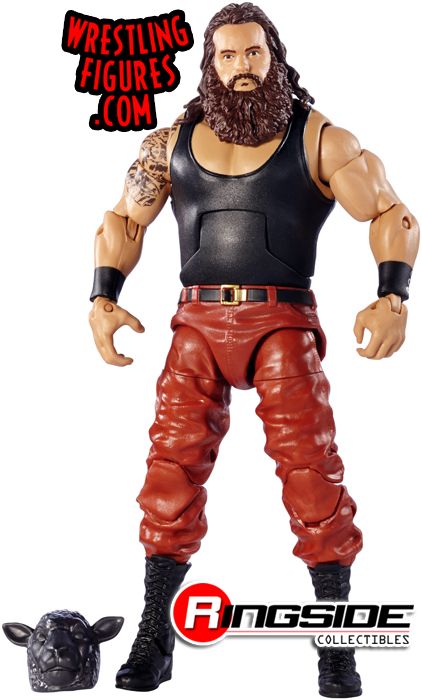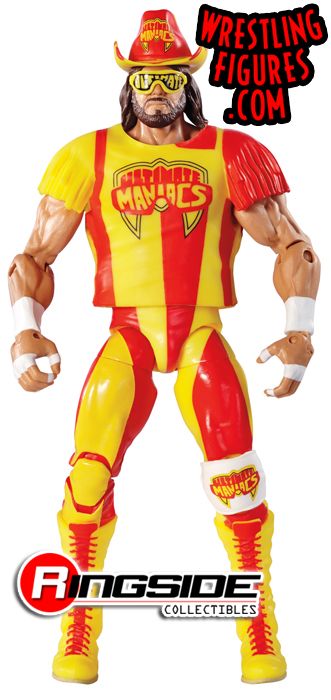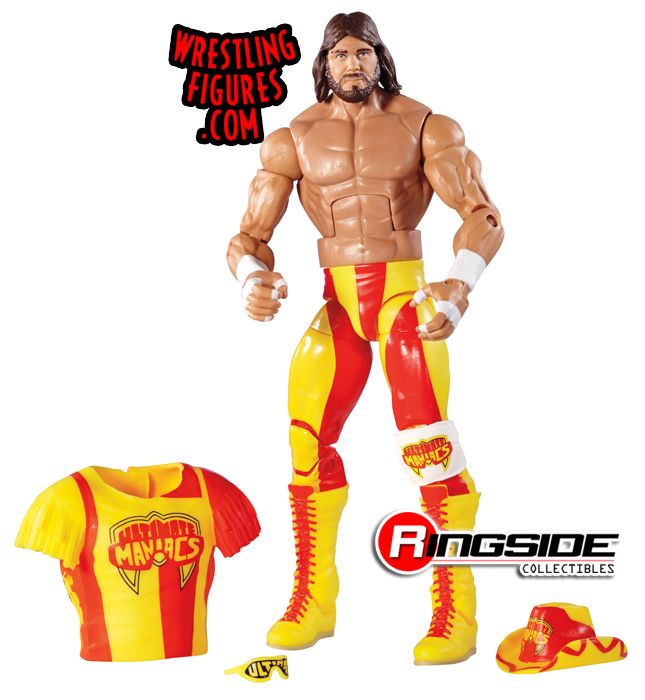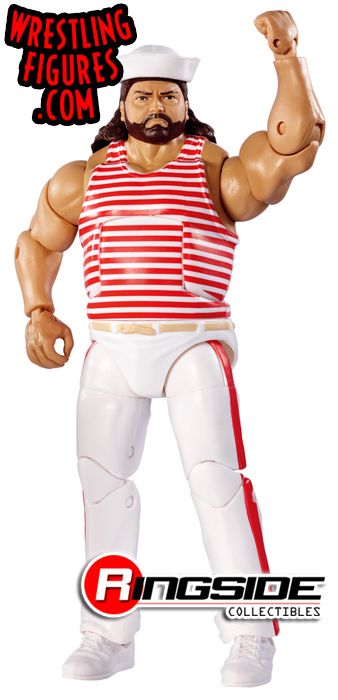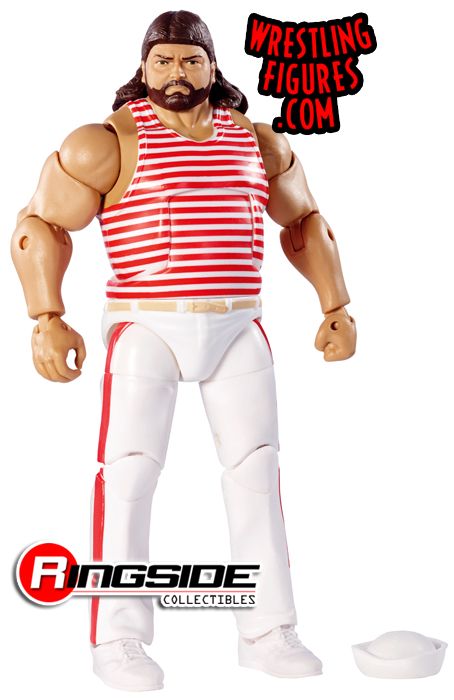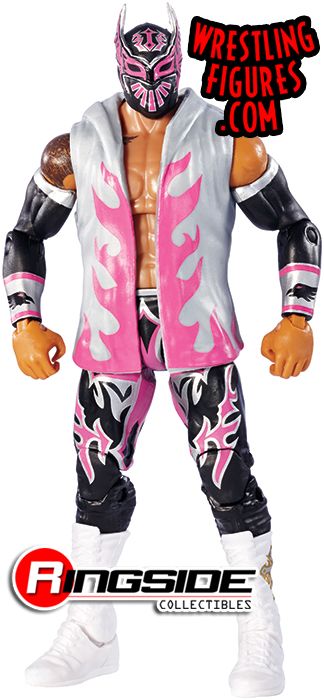 To see all Mattel WWE Braun Strowman items available click here!
To see all Mattel WWE Sasha Banks items available click here!
To see all Mattel WWE Tugboat items available click here!
To see all Mattel WWE 'Macho Man' Randy Savage items available click here!
To see all Mattel WWE Sin Cara items available click here!
To see all Mattel WWE Big E items available click here!