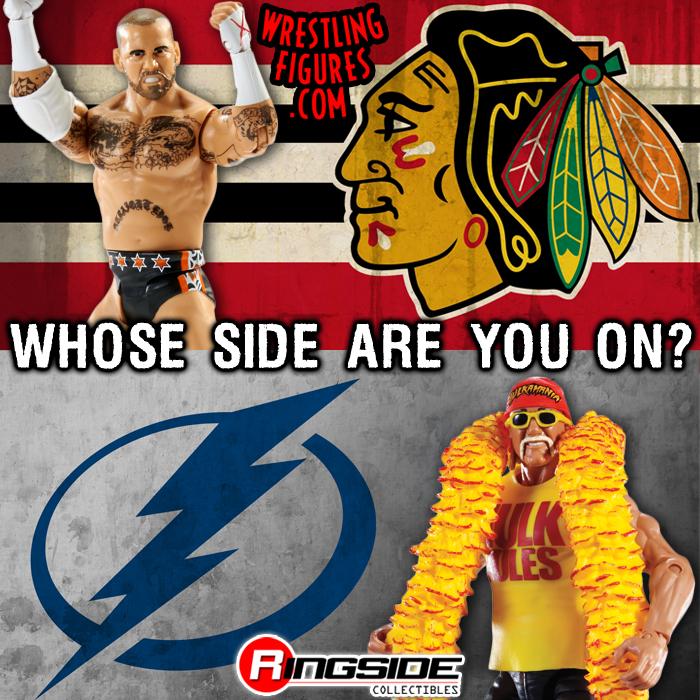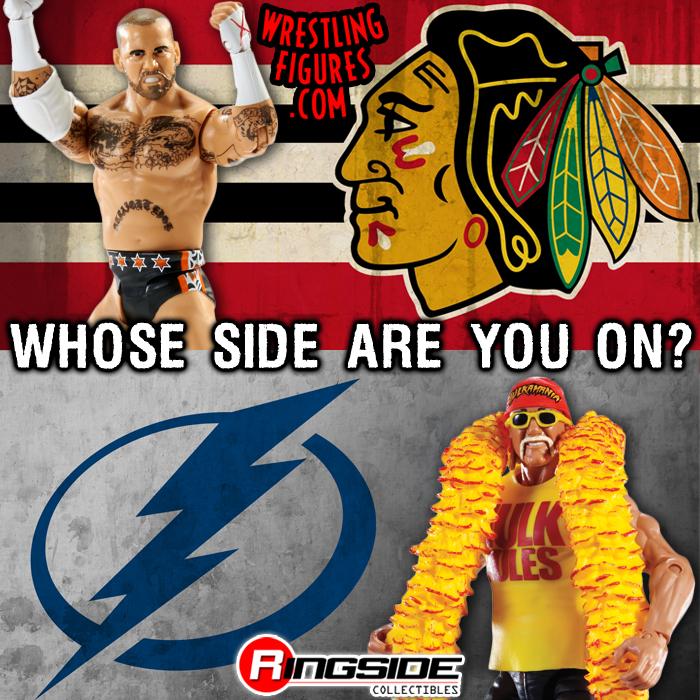 CM Punk and Hulk Hogan have not seen or spoken to each other in ages, and they have never appeared on WWE television together. However, every single member of the WWE Universe and more importantly, every single wrestling fan knows that Hulk Hogan and CM Punk have been at odds with each other recently due to Hulk Hogan's NHL hockey playoff comments. CM Punk, a rabid and loyal Chicago Black Hawks fan, has not taken kindly to Hulk Hogan's comments about his team. Hulk Hogan, in turn, has called CM Punk a 'puck' and gone out of his way to fire back at his criticisms in favor of the Tampa Bay Lightning.
Fans might immediately ask that the two settle it in the ring, but with CM Punk's retirement from WWE and Hulk Hogan likely only stepping foot in the ring for one more match if ever again, it's something they can only imagine. They can take that fantasy match-up one step further, though, with Mattel WWE figures! We set up the possibility with a few we'd like to see.

The Mattel WWE American Made Hulk Hogan Exclusive and the Mattel WWE ECW CM Punk Exclusive would create a perfect fantasy match-up of the young and hungry versions of both now legendary WWE Superstars. An ECW CM Punk might bring a big mouth and cocky confidence to the table, where as the American Made Hulk Hogan would be looking to bring the backing of his growing number of Hulkamaniacs to power him through the fight. With unique, oft-forgotten but never overlooked attires. CM Punk might not think Hulk Hogan is extreme enough to put the ECW Championship on the line, but with the power of wrestling figure fantasy match-ups, anything is possible! However, we give this round to Hulk Hogan because of his extra 'American Made' rocket fuel!
CM Punk – 0
Hulk Hogan – 1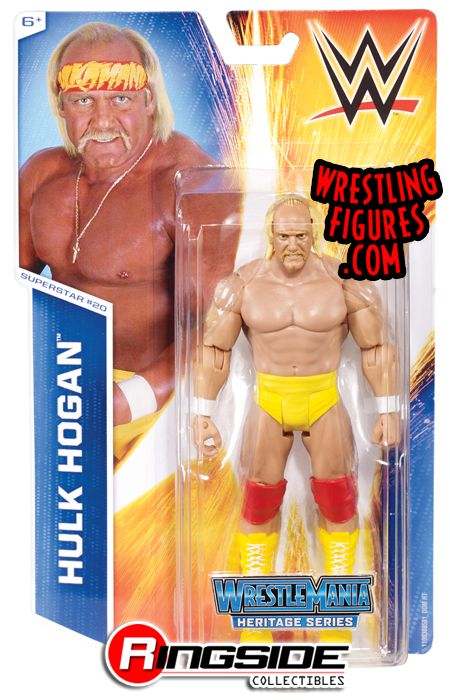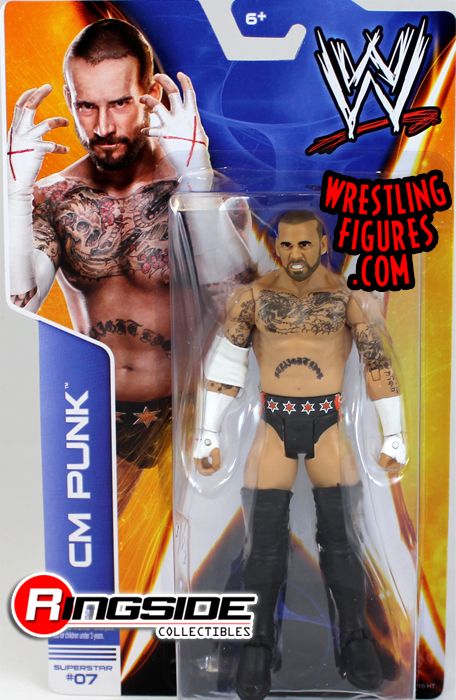 Both CM Punk and Hulk Hogan have been known for iconic looks, and it's no surprise that fans might want to see both face off in their absolute prime. With the Mattel WWE Series 49 Hulk Hogan and the Mattel WWE Series 36 CM Punk, you're seeing Hulk Hogan at his 'red and yellow' peak and CM Punk at his absolute crankiest. CM Punk may have failed at cracking The Undertaker's undefeated WrestleMania streak, but we think if he were to get his hands on the prime, WrestleMania-ready Hulk Hogan, he may have been the man to stop his momentum. We give this round to CM Punk.
CM Punk – 1
Hulk Hogan – 1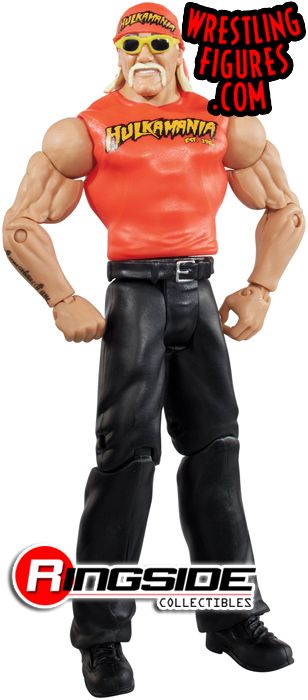 The only other way to settle the beef would be for the modern day CM Punk and the modern day Hulk Hogan to truly come to blows. A typical current Hulk Hogan appears in Mattel WWE Signature Series 2014, talking the talk and still brandishing those massive pythons. CM Punk may no long wear wrestling attire, but he can be seen sporting a similar hairstyle to his Mattel WWE Best of PPV 2014 Elite figure. With his best in the world megaphone, he can talk all the trash he wants. But Hulk Hogan may have just enough shade behind his hater blockers. We can't call a winner on this one, so it will have to be up to you!
CM Punk – 1?
Hulk Hogan – 1?
DRAW!
To see all Mattel WWE Hulk Hogan items available, click here!
To see all Mattel WWE CM Punk items available, click here!