Stepping inside a WWE ring can be dangerous enough. Sometimes, the ante needs to be upped as WWE Superstars can't always bury the hatchet with a classic match. It seemed like things couldn't get any bigger than the WWE Authentic Scale Ring from Wicked Cool Toys, but now they have! Not only have they gotten bigger, they've gotten more intense for the competitors with the WWE Modern Day Steel Cage!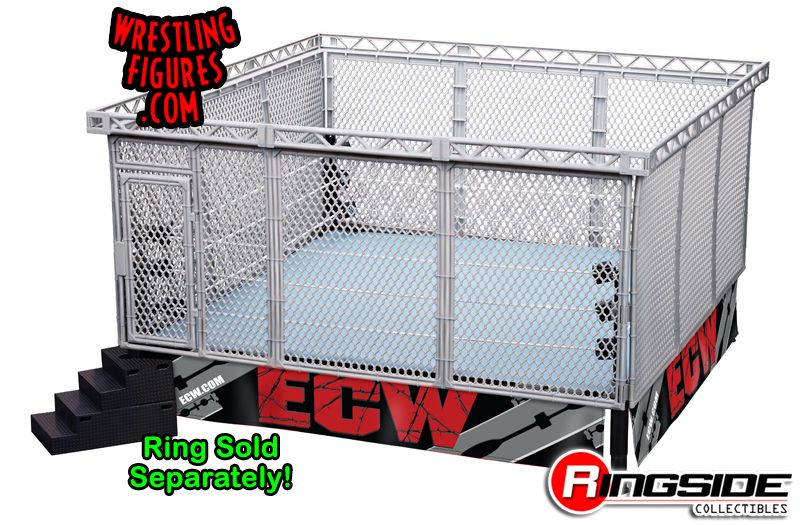 Fitting the WWE Authentic Scale Ring, this steel cage has been made in the modern day, rough, chain-link style. With four sides, a reinforced top, and an opening and closing door, anything can happen.
Ringside Collectibles has gone above and beyond, however, to exclusively include both ECW and WWE Extreme Rules ring skirts. These ring skirts throw back to the days of the hardcore, unprecedented ECW promotion. They also show off one of the most hardcore nights of the WWE's year with Extreme Rules! Fans get both when they order exclusively with Ringside Collectibles.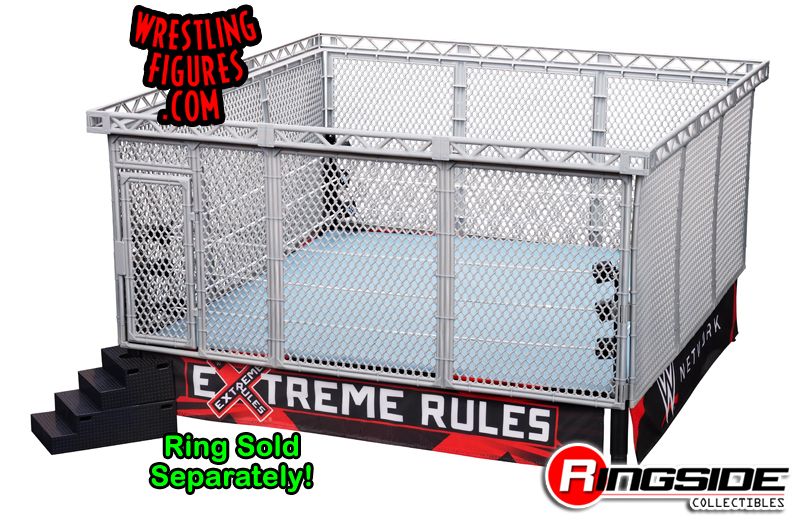 To see all Wrestling Figure Rings and Playsets available, click here!