No one has impressed quite like the new, athletic and Olympic team of American Alpha! Since coming to the Smackdown roster from NXT, Chad Gable and Jason Jordan are battling their way to the absolute top of the ladder, capturing the WWE Smackdown Tag Team Championships and picking up wins on the way. Their new Mattel WWE Battle Packs 44 set is the first time they make their way into the wrestling action figure line!
With a matching set of wrestling singlets and amazing ability, American Alpha are looking to become the world's next greatest tag team. Jason Jordan is all smiles with an incredible physique, and Chad Gable is smirking and sporting a wilder look. It's no surprise that many have compared these two to a young, hungry and aggressive Kurt Angle. In Mattel WWE Battle Packs 44, fans finally get the chance to take them home in a look that shouts real American. This will be the debut wrestling action figure set for the young tag team and likely the first of many to come.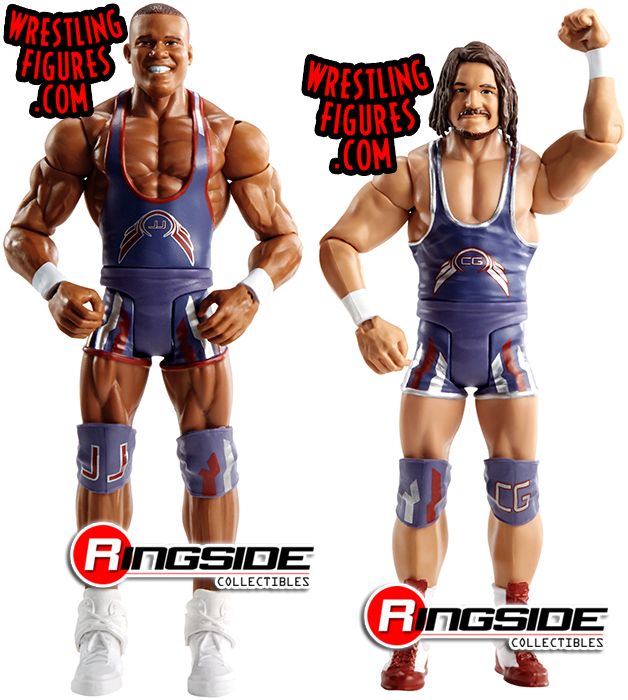 To see all Mattel WWE Chad Gable items available click here!
To see all Mattel WWE Jason Jordan items available click here!