It was a shock to everyone when the sad, depressed Cody Rhodes disappeared for good. It was an even bigger shock when he reemerged as Stardust, Goldust's similarly bizarre, shining younger brother. It seemed Goldust's strange ways had finally gotten the best of Cody and that after years of trying to break out on his own, he had finally found his place among the stars. The duo were friendly at first and fans were clamoring for more Goldust, more Stardust and a chance for the two to gain the Tag Team Championships. This, of course, would make the team an absolute must as Mattel WWE figures.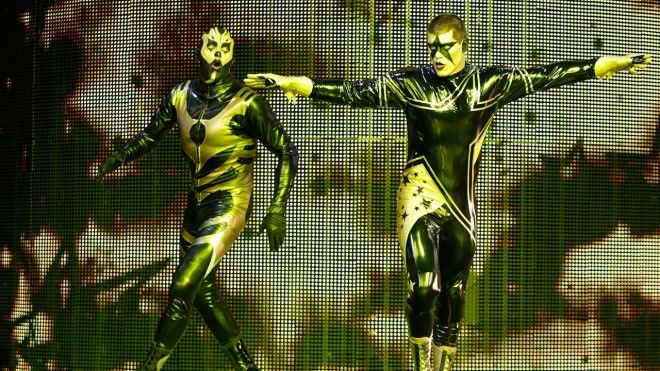 While Cody Rhodes and Goldust have appeared in Battle Packs together before, a Stardust Mattel WWE figure has yet to make his way into the cosmos. It would likely feature a smiling, bizarre version of Cody Rhodes with his entire body suit and his name printed on the back. It would fit perfectly with the already released Mattel WWE Elite 29 Goldust, one of the best ever made of the bizarre one: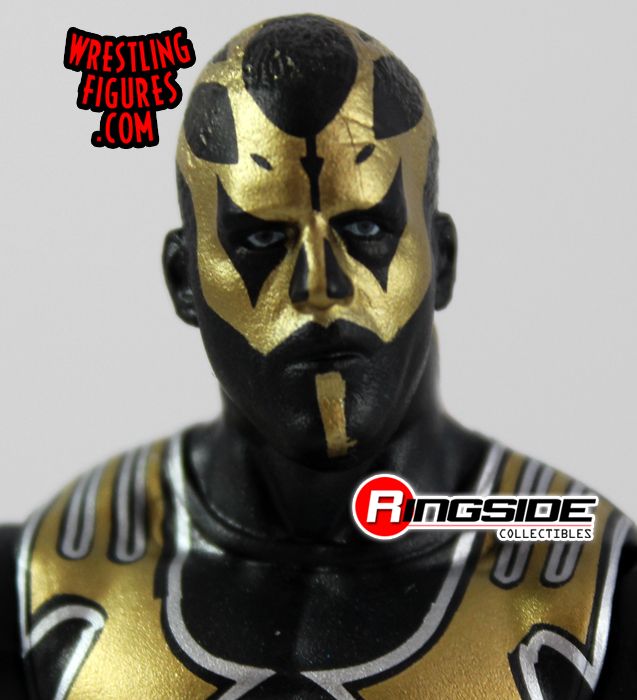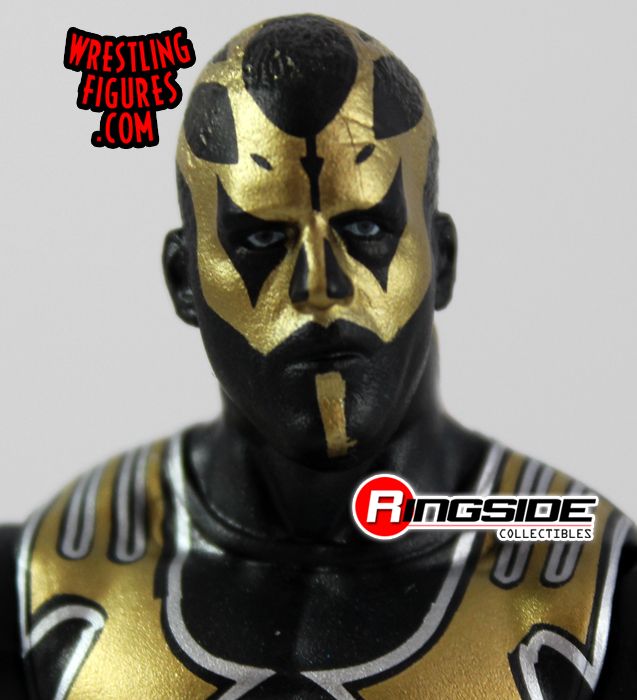 With so much detail going into the paint and coloration for the real life Goldust and Stardust, it's only certain that Mattel would try to capture that bizarre look in their figures perfectly as they have here. A Mattel WWE Stardust would have to have spot on facepaint, dark, red eyes and possibly even stars in both of his hands to make his trademark symbol.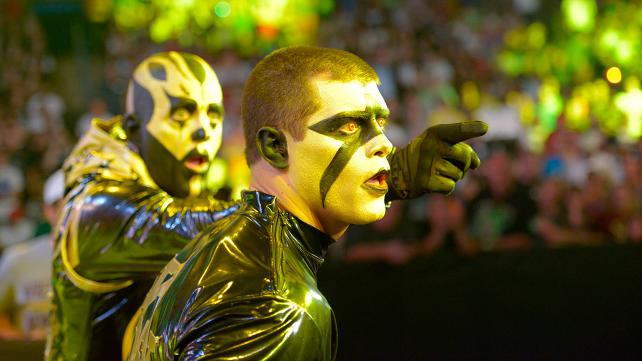 Since delivering a brutal attack on The Usos, Stardust and Goldust have taken a turn for the more intense as they look to grab the WWE Tag Team Championships. Once friendly and parlaying for the fans, they are now aggressive and more than likely frightening the young audience members of the WWE Universe. Not since the Ministry of Darkness has a tag team struck such fear into the hearts of fans.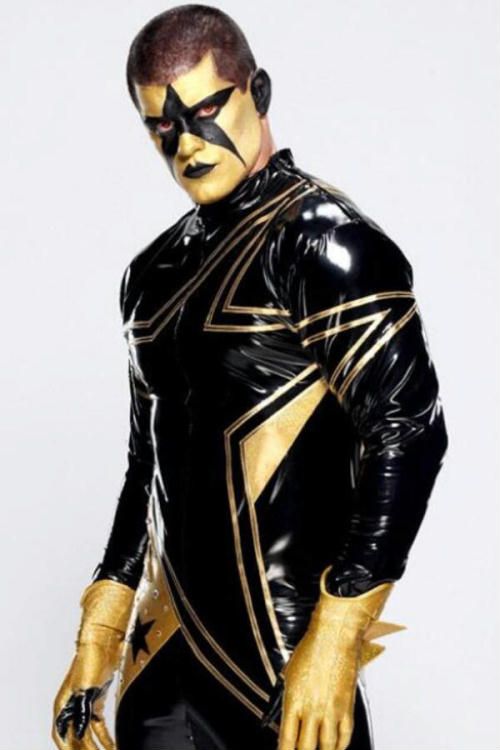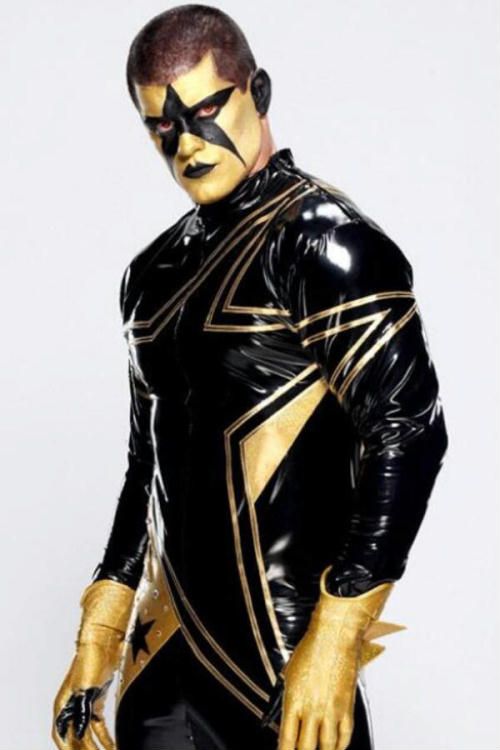 With Goldust's veteran presence and Stardust's youthful stride, the team are a force to be reckoned with and are hopefully here to stay in the WWE. It looks as though Cody Rhodes had to lose his mind to finally capture the hearts and imaginations of the fans, and so far they seem to be ok with it if the desire for a Mattel WWE Stardust figure is any indication!
To see all Mattel WWE Goldust items available click here!
To see all Mattel WWE Stardust items available click here!