Almost as long as fans have been waiting for Sting to wrestle in the WWE, fans have been waiting for a WWE-licensed wrestling figure treatment of the legend. With some memorably fun figures produced for WCW and a few TNA figures that lined up with many older Jakks WWE wrestling action figures, Sting has been waiting in the shadows so to speak for his Mattel WWE wrestling action figure debut. One can say that he has now descended from the rafters as the violins play his entrance music when he debuts in the Mattel WWE Defining Moments.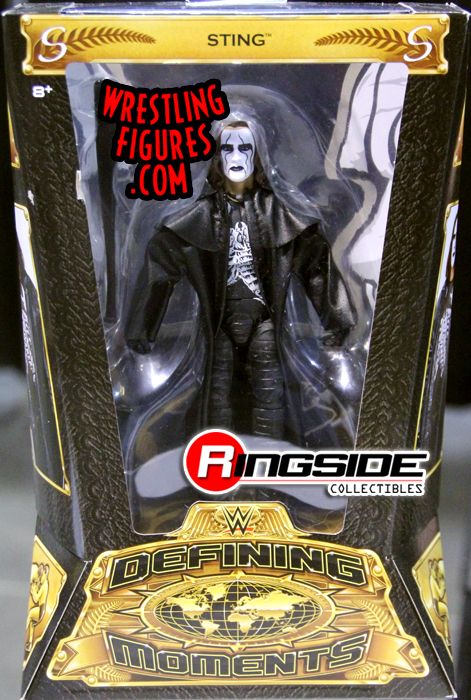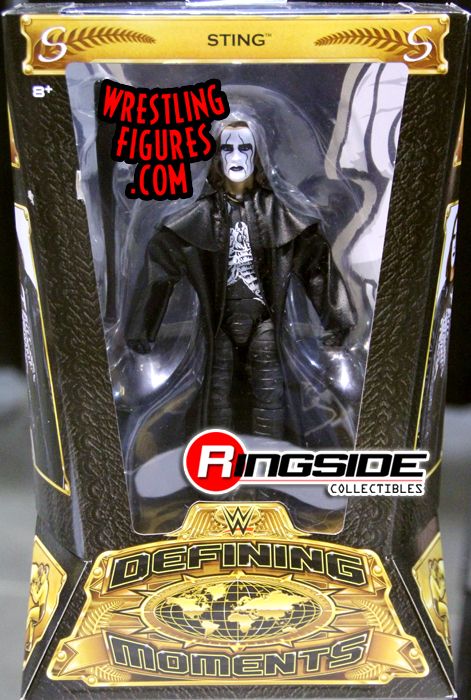 For years, Sting was the last big star to keep from working for the WWE and this wrestling action figure portrays one of his most memorable looks in WCW. Sting, wearing a leather jacket, black and white face paint and brandishing a bat, took on the entire nWo and their corrupt, slimy and degenerative ways, preserving integrity for World Championship Wrestling while maintaining a look, style and attitude that was on par with that of the ultra smooth New World Order. The Mattel WWE Defining Moments Sting captures just that, a defining moment for Sting as he defended WCW and includes both his signature baseball bat and long, leather trench coat.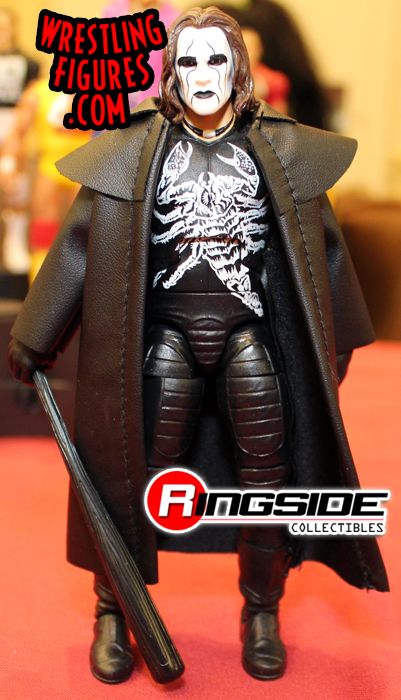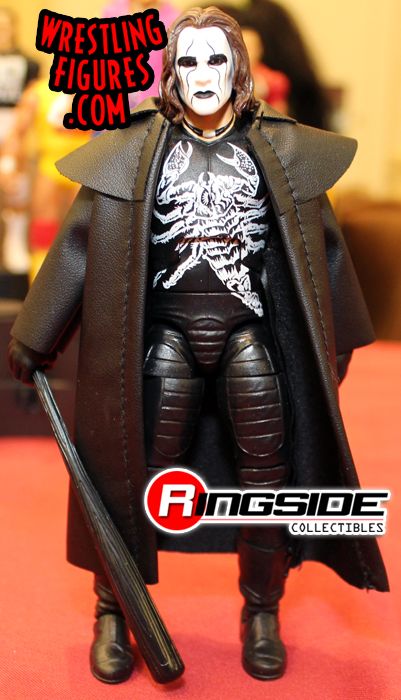 This figure has a spot on head sculpt, capturing the somber yet aggressive look of the 'Crow' version of Sting, trading in his surfer locks for long, brown hair and white face paint and black streaks. Also included is a black and white scorpion on his wrestling tights, perfectly designed and closely based on Sting's actual ring attire when stepping in with the likes of Hulk Hogan and Ric Flair.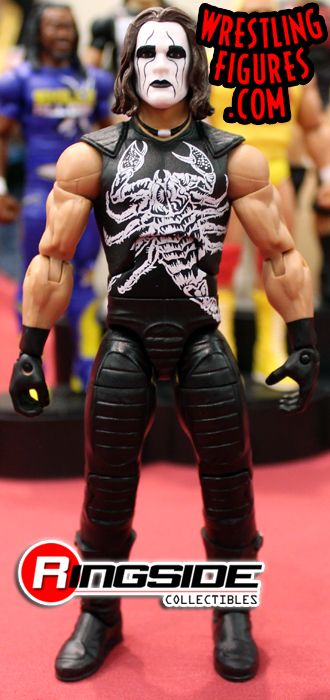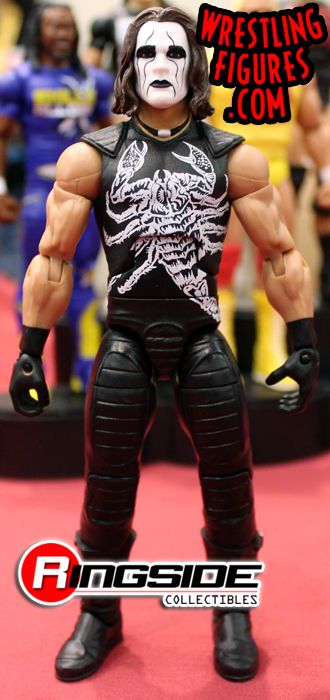 No one denies the wrestling ability of Sting, but many have said his legacy will only be cemented once he steps foot in a WWE ring. He made that dream come true. Despite suffering a loss at the hands of Triple H, Sting made it known that he will always defend against corruption and malice. It's clear that his legendary career, which is showcased in his Mattel WWE Defining Moments figure, is nearly unmatched, and fans will continue to speculate on the fact that he maybe, just maybe, could step foot back in a WWE ring again.
To see all Mattel WWE Sting items available click here!