The original Playmates WWE Ninja Turtles crossover line proved to be a massive success. To shout 'cowabunga' and ride that wave, a new WWE TMNT line was announced at New York Toy Fair 2017…complete with Corey Graves to kick it off!
This time around, the fearsome foursome of Donatello, Michelangelo, Leonardo and Raphael get converted to a new crop of WWE Superstars. Donatello straps on the tassels just like Ultimate Warrior, Michelangelo gets the snarky, prankster style of 'Rowdy' Roddy Piper, Raphael prepares his Turtle's Elbow just like The Rock and Leonardo taps into his most demonic side yet just like Finn Balor. Each with their own unique accessories, these WWE TMNT action figures are set to give the original lineup a run for most exciting crossover! Check out images below: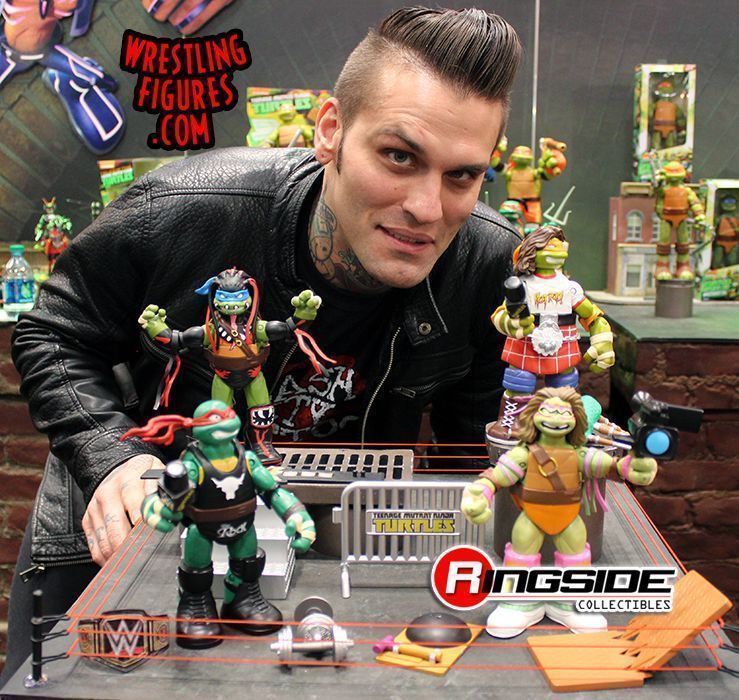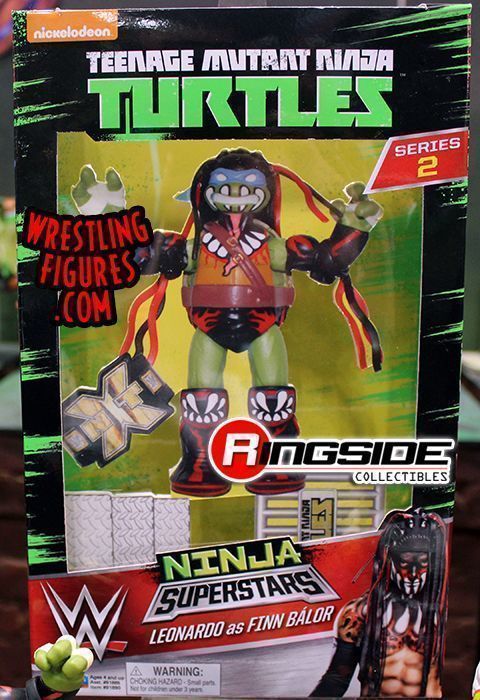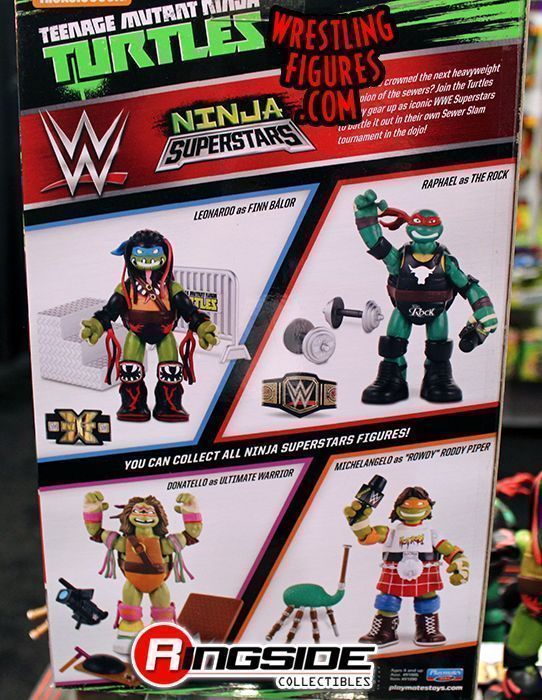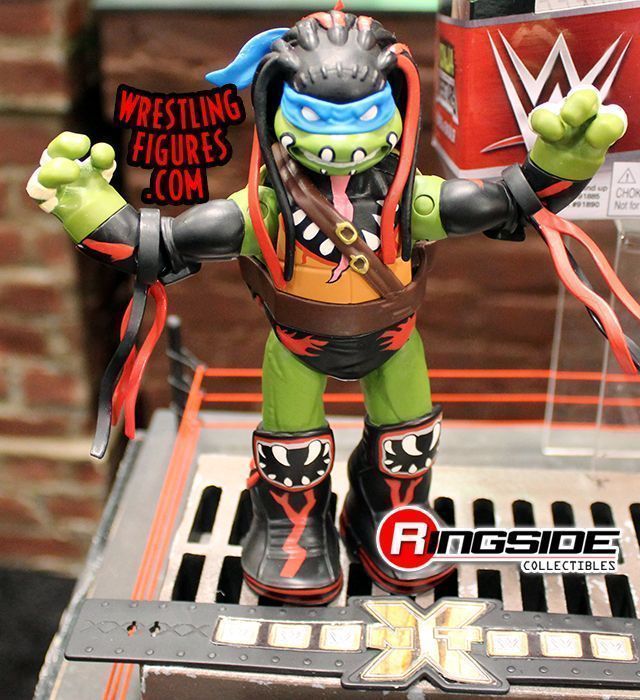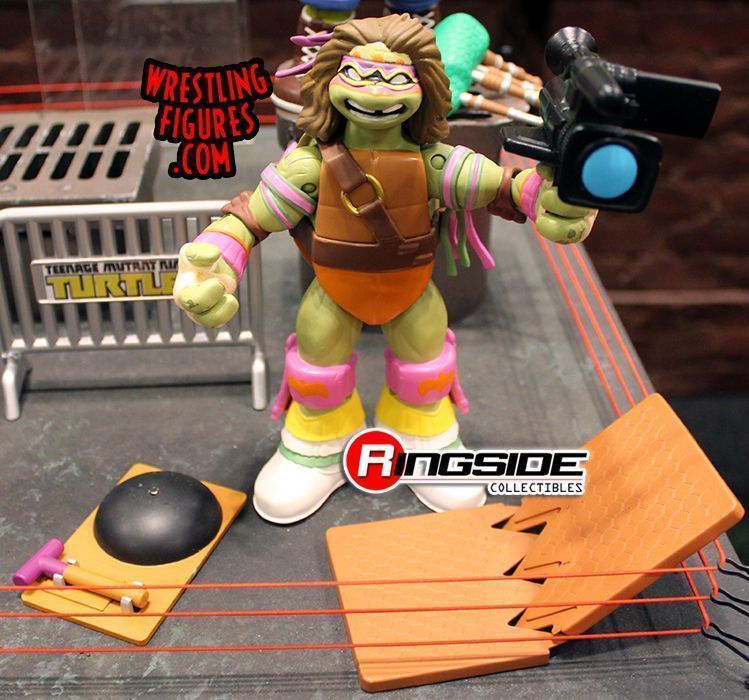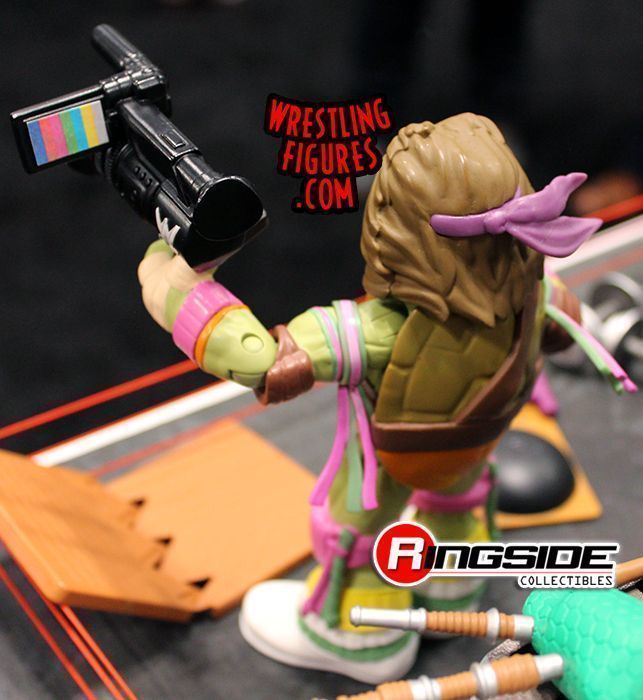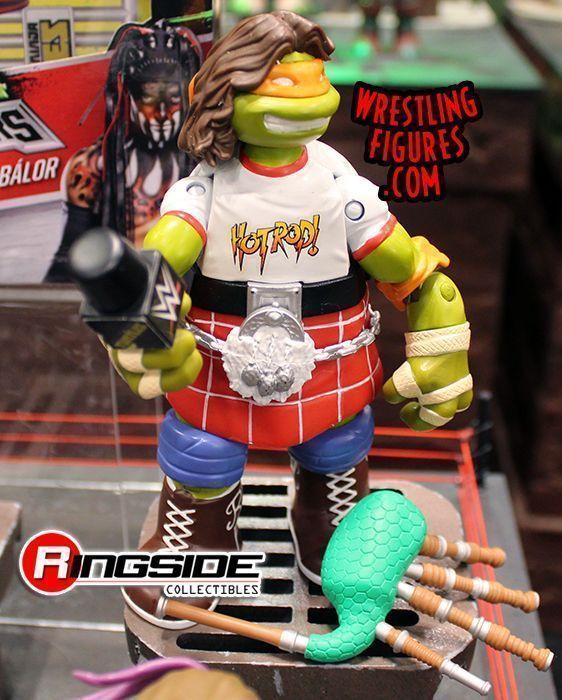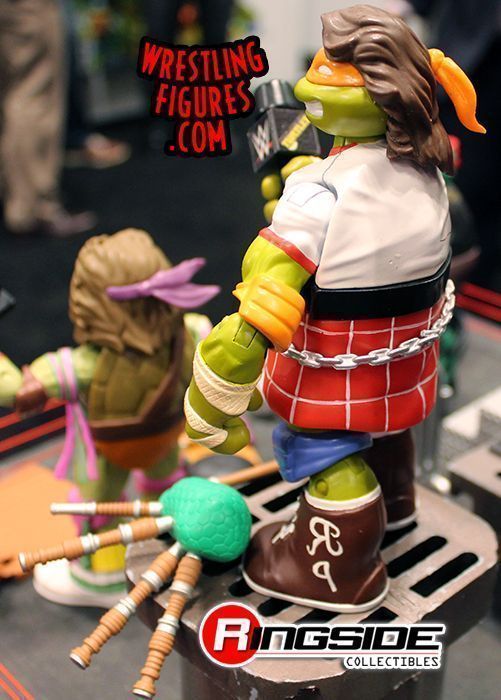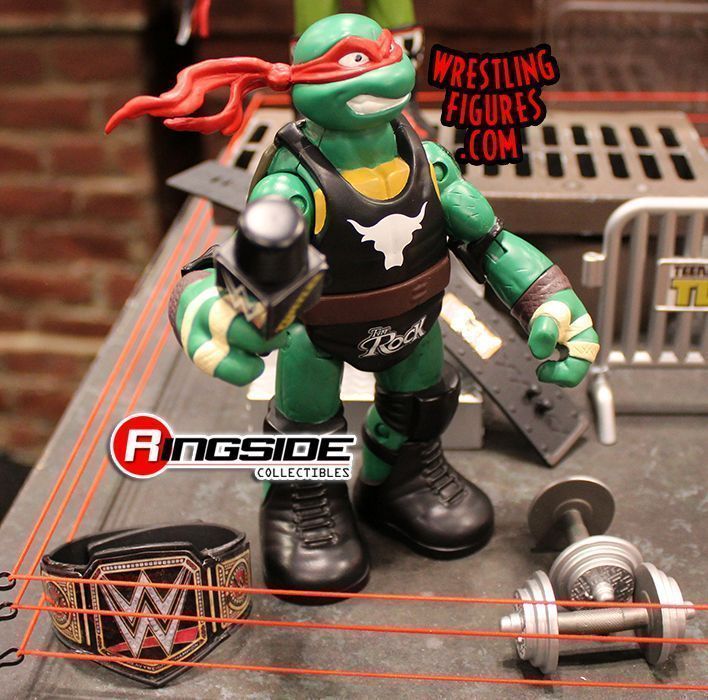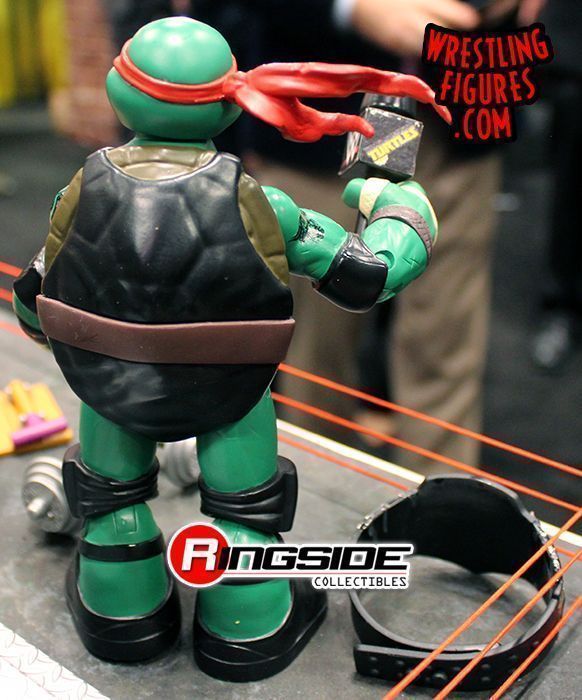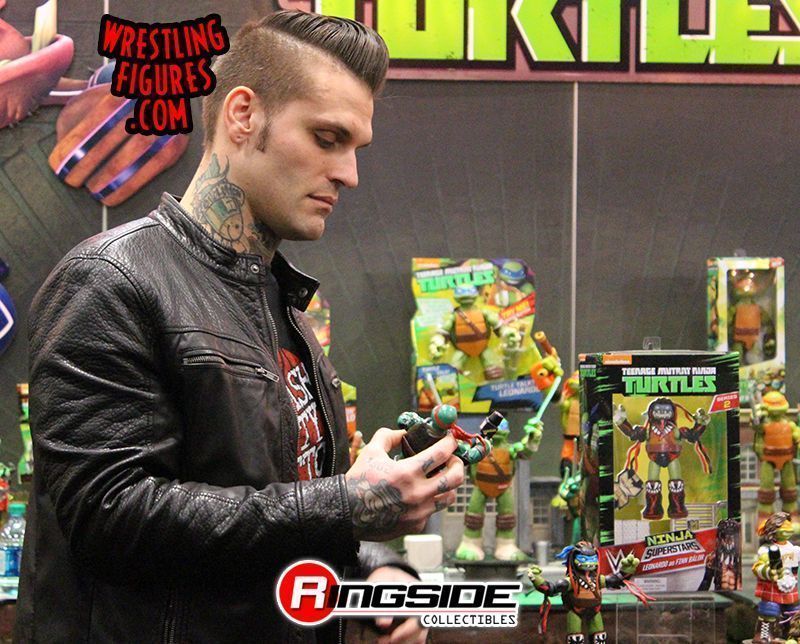 To see all WWE TMNT Playmates action figures available click here!