Hulkamania has finally arrived. Since Hulk Hogan's return to the WWE family nearly a year ago, fans have been clamoring for Mattel WWE Hulk Hogan figures. We have been treated to looks at them, but they are finally beginning to roll out in different forms with spot on, accurate Mattel WWE figures. The first Mattel WWE Hulk Hogan figure shown at San Diego Comic-Con turned out to be part of the Defining Moments line.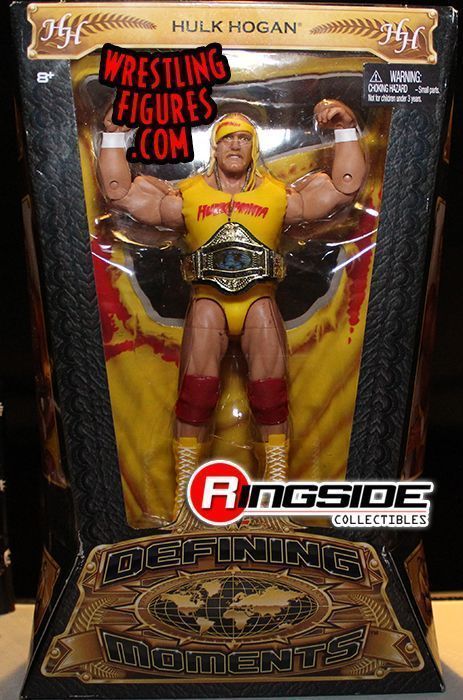 With a classic style, bandana, old-school WWE Championship belt and a spot on version of the Hulkster, wrestling figure collectors freaked out when they finally got to see the finished product at Ringside Fest 2014.
Also on display at Ringside Fest 2014 was a Mattel WWE Hulk Hogan figure in basic style. For fans of the basic series of figures, they will be getting their version of Hogan just as Elite collectors will receive theirs.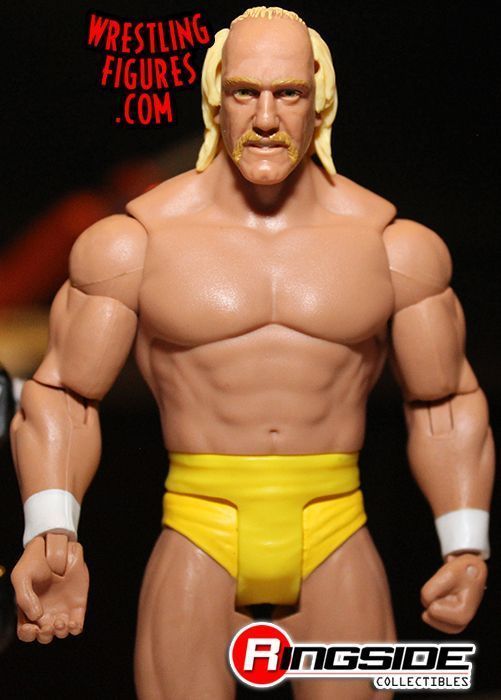 Probably the most surprising version of Hulk Hogan was his Mattel WWE Signature Series figure. Complete with sunglasses, red Hulkamania shirt and a modern day look, fans couldn't believe it when they saw a version of Hulk Hogan that reflected his current look. Anyone looking to make Hulk Hogan their wrestling figure General Manager can do so with delight.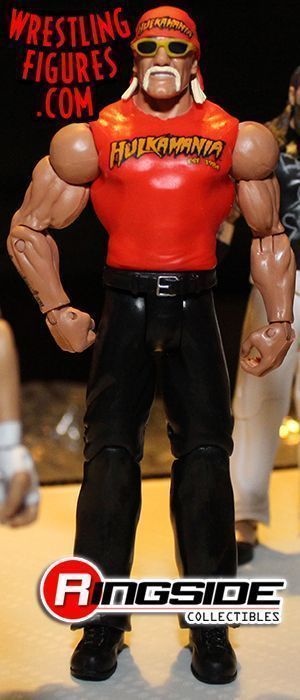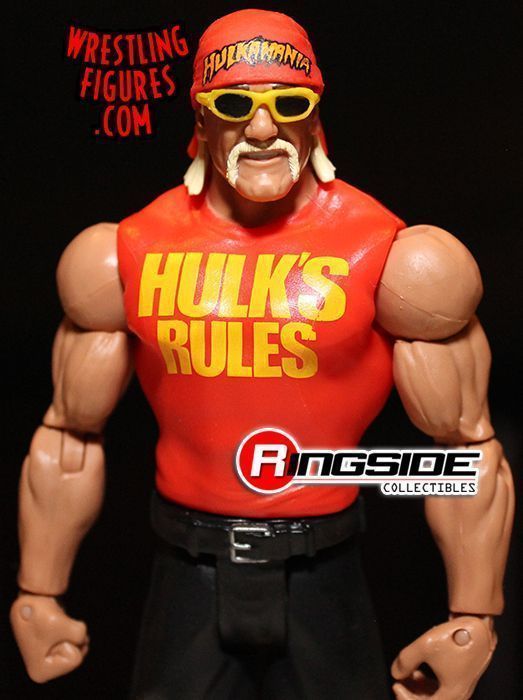 With great versions of Mattel WWE Hulk Hogan figures both past and present, fans are wondering what looks they might come up with next either from Hogan's storied career thus far, or what may be coming in the future.
To see all available Mattel WWE Hulk Hogan items, click here!