The list…that legendary list! Now an unforgettable part of WWE folklore, Chris Jericho's list has received its' very own dedication with this BRAND NEW Mattel WWE Elite Exclusive!
During Monday Night Raw, Chris Jericho began to surprise and delight the WWE Universe by creating the 'List of Jericho.' On this list, he began to add things, places and people that he considered negative, including those opponents he deemed not on his level. With the click of a pen and a calligraphy style signature, Jericho pompously wrote all sorts of things down on what he called 'The List,' a pad of paper where he'd write these items. Thankfully, Mattel has made a WWE Elite Exclusive to commemorate this milestone in Jericho's career as he reinvented himself yet again and won over loads and loads of WWE fans.
Jericho's signature goatee and condescending face are spot on thanks to an incredible scan from Mattel, making arguably the best Chris Jericho figure of all time. With a removable black scarf accessory, his ring gear is reflective of the current time period. Most importantly, he includes a giant pen and 'List' accessory, so wrestling figure fans worldwide can now scribble their very own version down.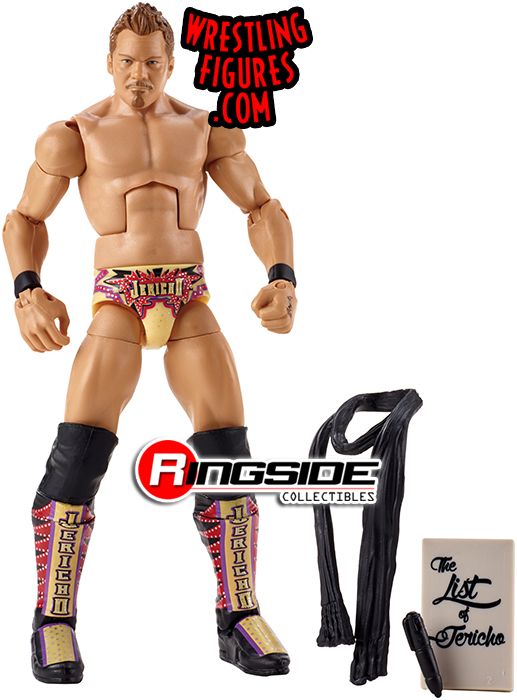 It is unknown how long Chris Jericho will continue to carry, or add names to, his list, but it's certain that this has introduced the legendary Y2J to an entire new generation of fans.
To see all Mattel WWE Chris Jericho Items available click here!