The CeNation has grown fond of their leader John Cena over the years, but some fans remember a time when the world couldn't stand the rude, crass & hip-hoppin' Cena, also known as the 'Doctor of Thuganomics. The Mattel WWE wrestling figure line has paid tribute to our beloved version of this fan favorite with a new John Cena Mattel WWE Defining Moments figure!
Following his phrase of 'Word Life,' John Cena used to wear different athletic jerseys to the ring and give the crowd what it was asking for by letting out some sick rhymes for them to enjoy. When doing this, the crowd would boo or cheer, depending on how they were feeling about what Cena had to say, and his status as a controversial wrestling figure began. His Mattel WWE Defining Moments figure includes a removable visor, 'Word Life' brass knuckles, arm and wrist bands and a removable jersey similar to those he wore during his times as a gangsta master. He's untouchable, but he's forcin' you to feel him, so John Cena has a smug look on his face as well with a brand new headsculpt and Elite articulation.
Take a look at NEW images below as John Cena is welcomed to the Mattel WWE Defining Moments series: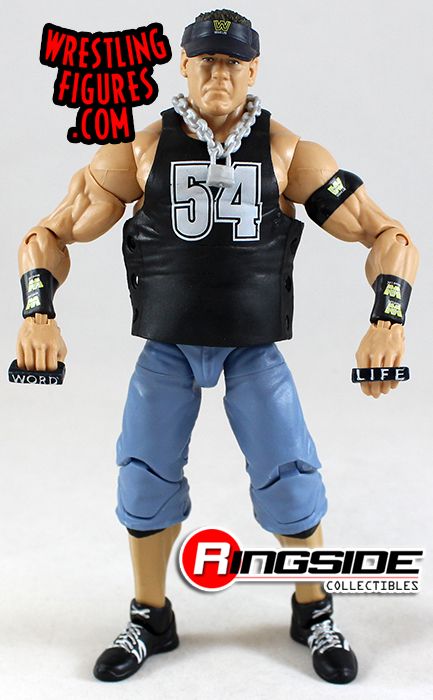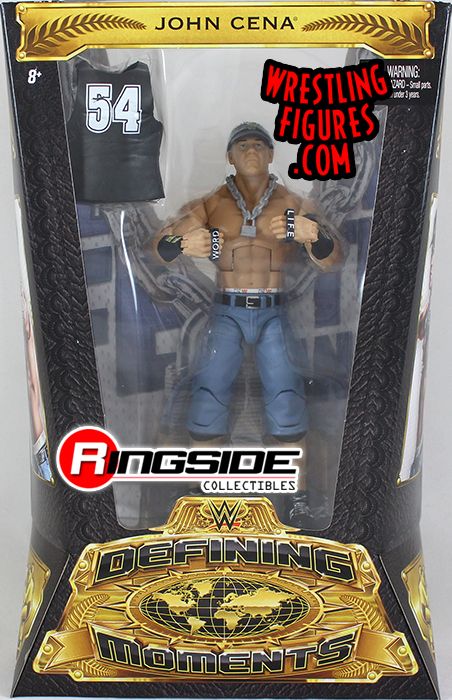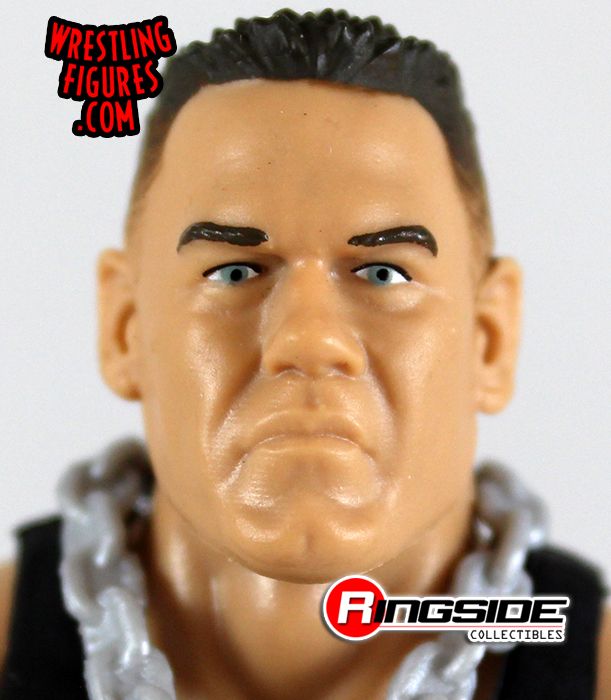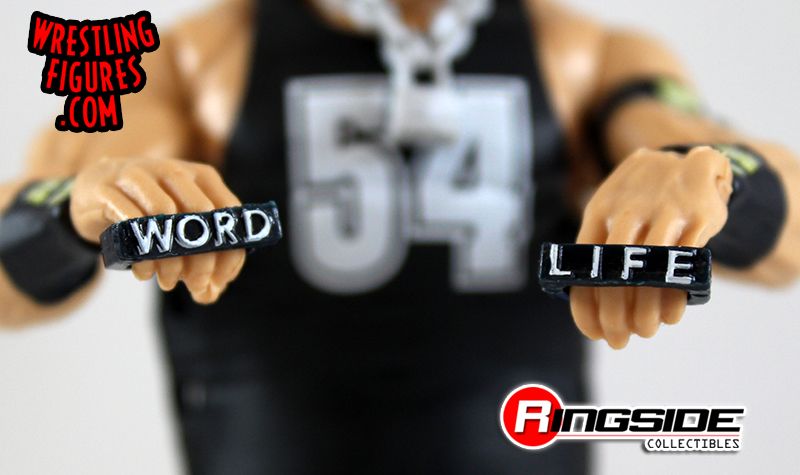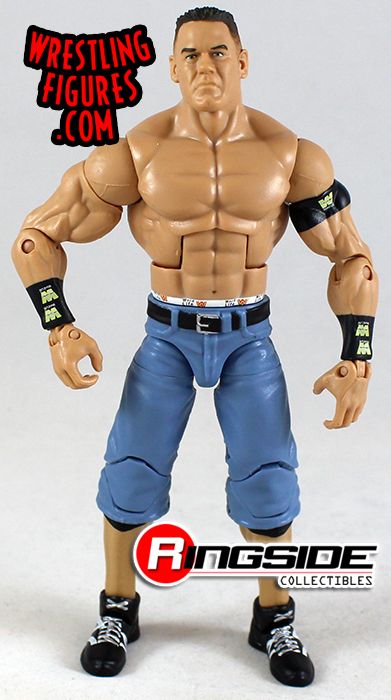 To see all Mattel WWE John Cena items available click here!