By Robert Mulrenin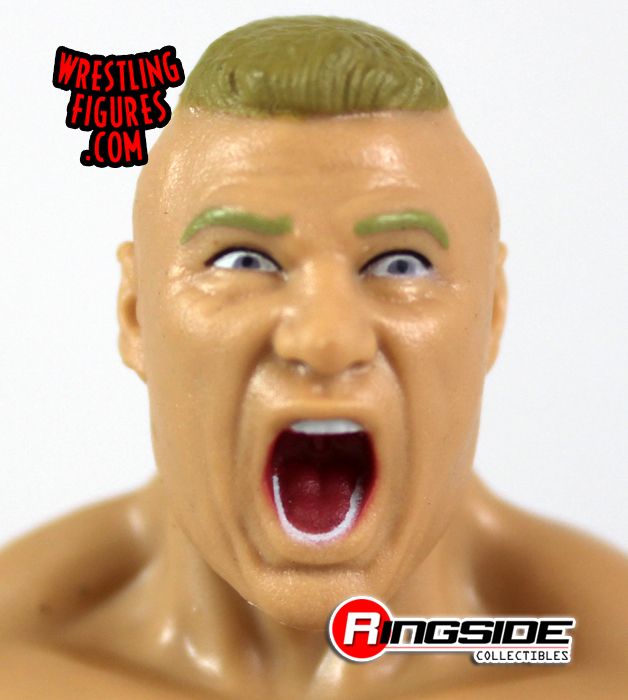 Since being cashed in on at WrestleMania 31 by Seth Rollins, Brock Lesnar has had a rocky road in the WWE in regaining his championship. After being forced to re-ignite his feud with the Undertaker, he has remained mostly silent, not letting anyone in on his strategy in getting back what is rightfully his. With an injury to Seth Rollins putting him out of action and putting the WWE World Heavyweight Championship up for grabs, it's the perfect time for The Beast to re-emerge. The Mattel WWE Elite 37 Brock Lesnar is a perfect representation of a man who shows no fear, is extremely feared, and is completely void of mercy for anything that might stand in his way.
Capturing all the intensity and brute strength that Brock Lesnar carries so well in real life, his latest Mattel WWE Elite 37 figure is fully articulated and includes a head sculpt frozen in a roar. With his accurate tattoos and ring gear, he also includes a removable beanie and a WWE World Heavyweight Championship Accessory.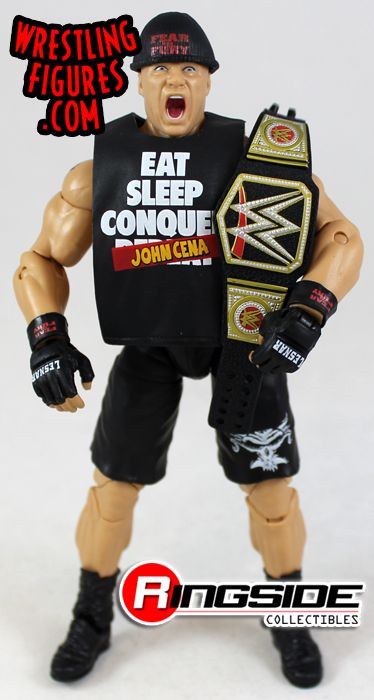 His hat bears the term 'Fear the Fury' and his gloves include his name. Also featured with this Brock Lesnar is a removable 'Eat. Sleep. Conquer. John Cena.' shirt, showing that Brock Lesnar has absolutely no fear in going after the top WWE Superstar when trying to make sure everyone knows he is the most dominant force of all time.
Paul Heyman approves of a Brock Lesnar figure that takes nothing from anyone and has proven time and again that he cannot be defeated. This figure is easily representative of the first step in regaining what Brock Lesnar never should have lost.
To see all Mattel WWE Brock Lesnar items available click here!