Since joining WWE, we've been lucky enough as members of the WWE Universe to watch Ronda Rousey absolutely dominate the Women's Division. With Becky Lynch and Charlotte Flair nipping at her heels, she has been unmatched in her ability to bring a reality to the world of sports entertainment and has a gift of gab in running her mouth. Leading into WrestleMania 35, the question has been up in the air as to whether or not she will retain her championship title, and if she does not, whether or not she could walk away from professional wrestling for good. What would that mean for her Mattel WWE wrestling figures in the future?
While Ronda has made an exceptional impact on the WWE, no one has forgotten her time in the UFC where, after a devastating loss, she eventually walked away from the sport for good. As she has become more and more vicious in her attacks on other WWE Superstars, the crowd has slowly turned against her and refuses to support her selfish attitude. This hasn't phased Ronda one bit, who has continued to say what she feels and continued to dominate. Fans will remember happier times thanks to her first Mattel WWE figure, Series 91, which featured a smiling Ronda, thrilled about joining the WWE: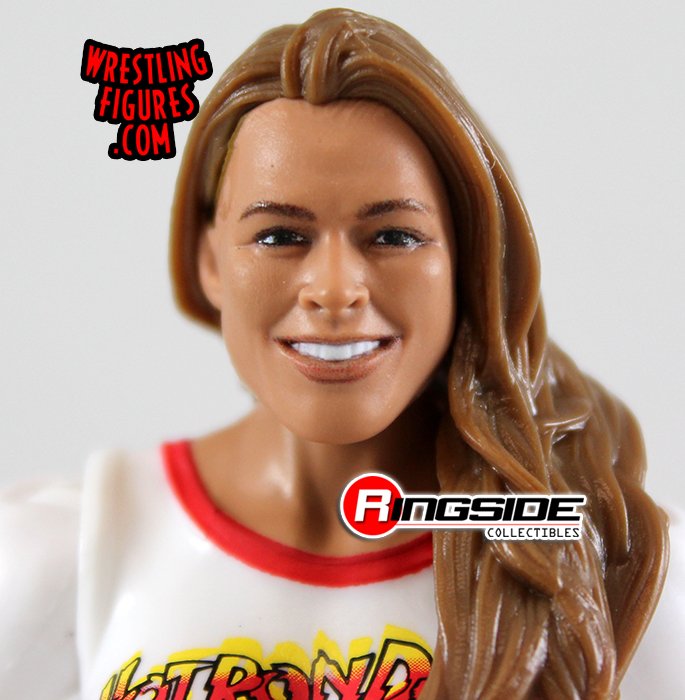 Since getting a figure treatment, Ronda showed the world what she could do and how strong her personality was. Squaring off with Stephanie McMahon and Triple H, she made it no secret that she has issues with authority and proved it at her contract signing, which was perfectly commemorated in Mattel WWE Elite 65. When this figure was finally released, Ronda had already settled in to being a dominant force, but it was clear from the beginning she would maintain that intensity: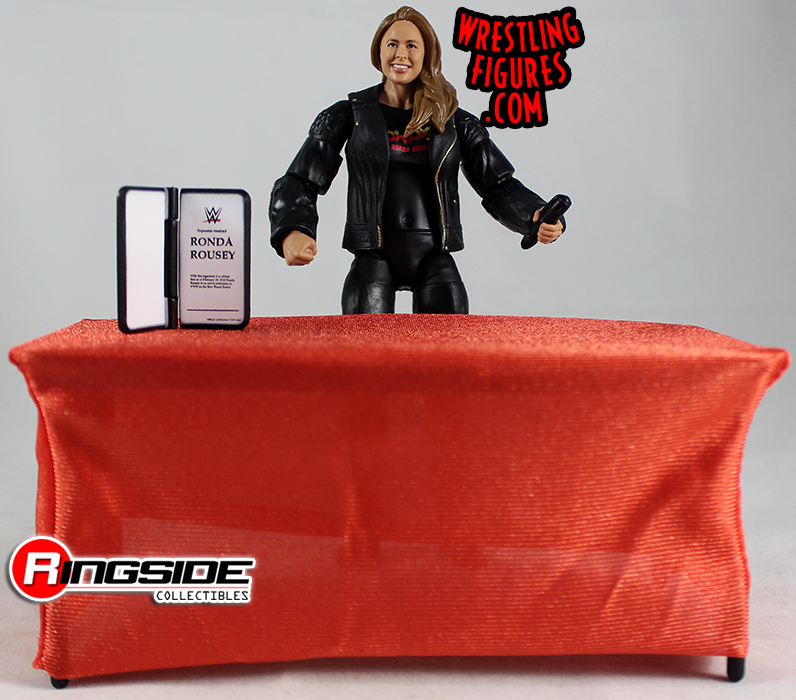 Rousey has since wrestled in the WWE multiple times and defeated any and all comers as the WWE RAW Women's Champion. Her dominance would then be perfectly suited for the new Mattel WWE Ultimate Edition line, where Ronda's first wrestling figure treatment with actual ring gear becomes a reality.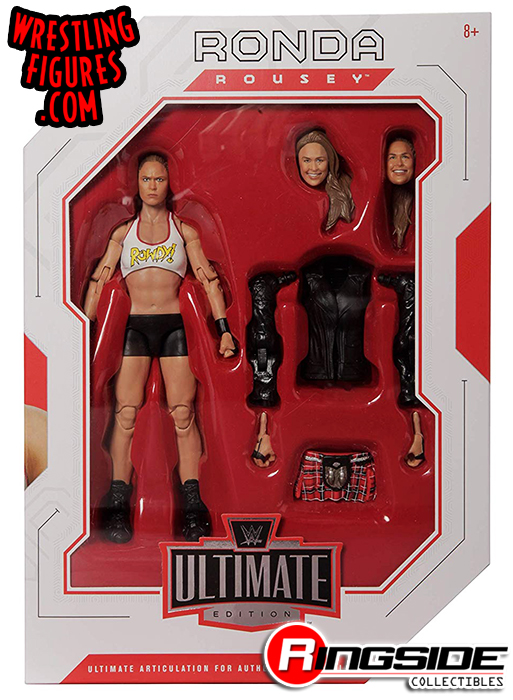 Ronda has since changed up her look, which would be perfect for a new Mattel WWE wrestling figure, as seen at Royal Rumble 2019. With intimidating eye makeup and custom ring gear that showcases her frighteningly intense capabilities, Rousey would have another excellent figure treatment if her more recent looks were showcased: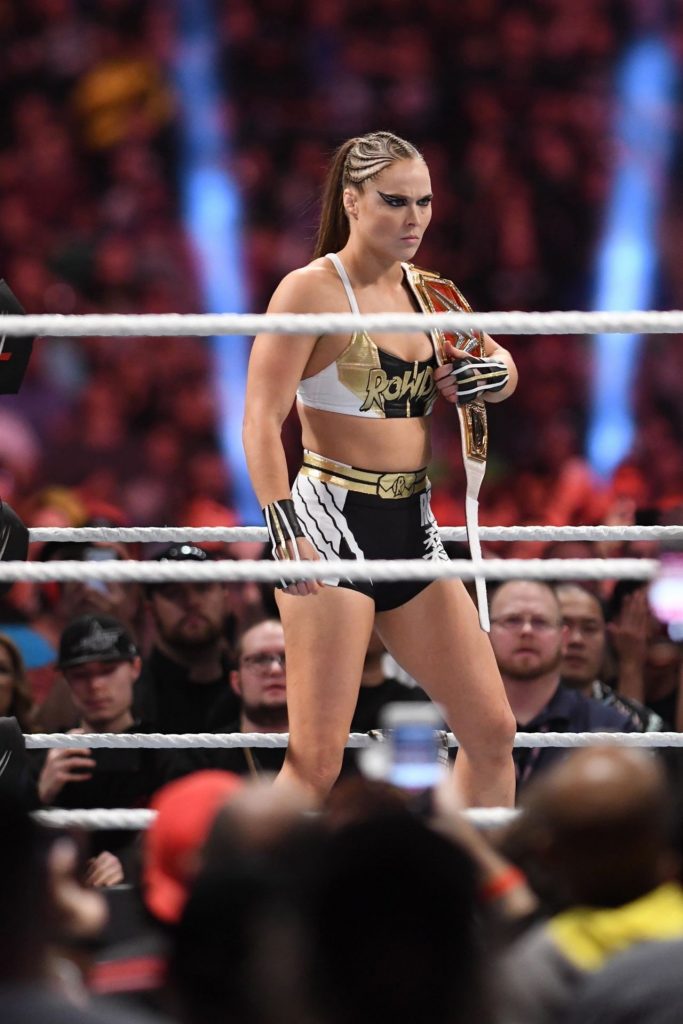 The black and gold gear and braided hair is all style, all Rowdy, and all Rousey. The question remains to be seen, however, will Ronda Rousey be able to hang on to the WWE RAW Women's Championship after WrestleMania 35? And then, will she take her ball and go home and be defeated, or continue to carve out her legacy in the WWE? If she does, you can bet more Ronda Rousey Mattel WWE figures will be on the way.
To see all Mattel WWE Ronda Rousey items available click here!