When the sparks fly, the fog settles in and the knock on the door takes place, the legendary Goldberg is the only one who could be making his way to the ring! While Goldberg has made an exclusive appearance with his modern-day look alongside the WWE RAW Main Event ring, he will now debut for the first time as an individual figure in Mattel WWE Entrance Greats!
Goldberg maintained an incredible undefeated streak during his time in WCW, mowing over all challengers and finally capturing the World Heavyweight Championship from Hulk Hogan! When joining WWE, he defeated Triple H and sparred with Brock Lesnar until stepping in the ring again years later to crush Brock and wow the WWE Universe, proving he not only was one of the best of all time, but still is! The Mattel WWE Entrance Greats Goldberg features his classic WCW solid trunks look, World Heavyweight CHampionship accessory and a base that plays his entrance music! Check out images below: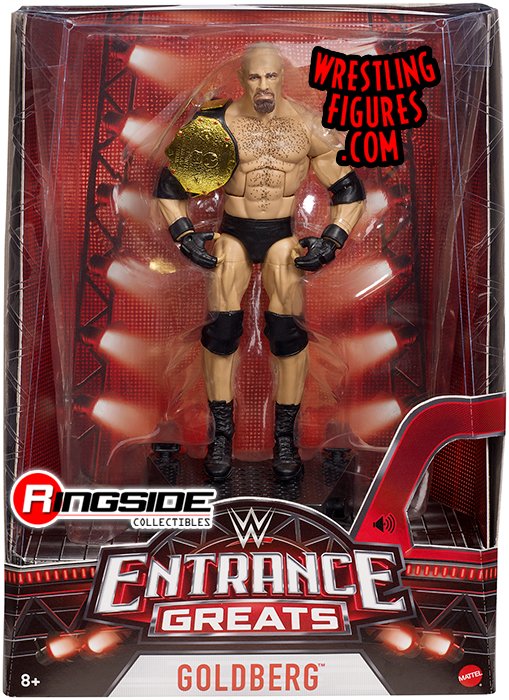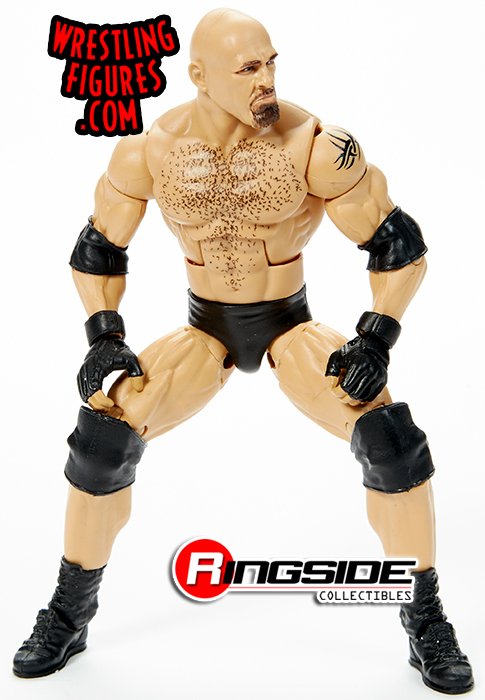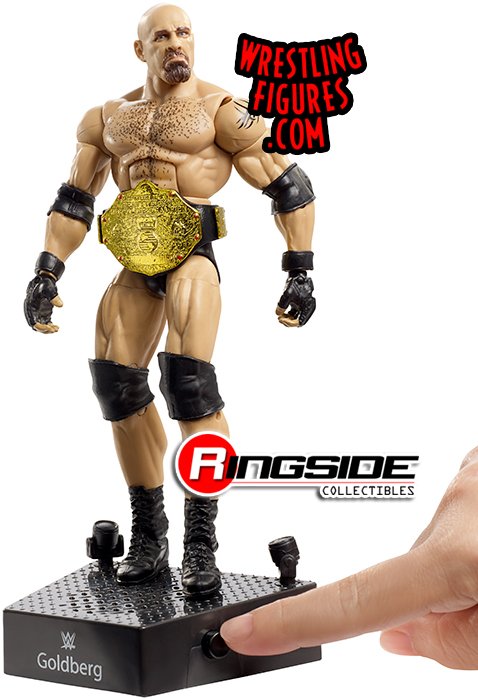 To see all Mattel WWE Goldberg items available click here!