Longtime friends, once bitter rivals, and founders of one of the most popular stables of all time, Triple H and Shawn Michaels are commemorated like never before with Mattel WWE WrestleMania 33 Elites! D-Generation X has never looked stronger, more legendary and in complete control!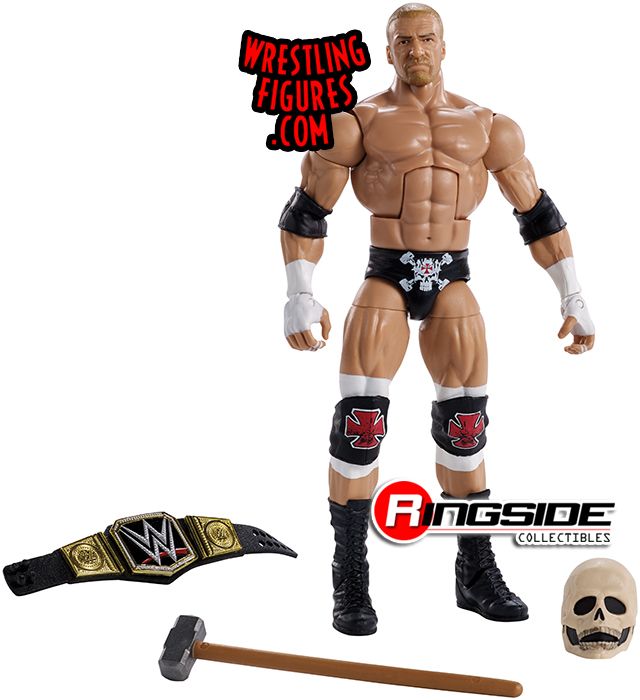 Standing tall and letting people know that the 'King of Kings' has arrived, Triple H wears incredibly styled ring gear with one of the most detailed versions of his symbol ever featured on the front and the back. Also included are a WWE World Championship accessory, sledgehammer and skull helmet to make his entrance to the grandest stage of them all one of the most memorable!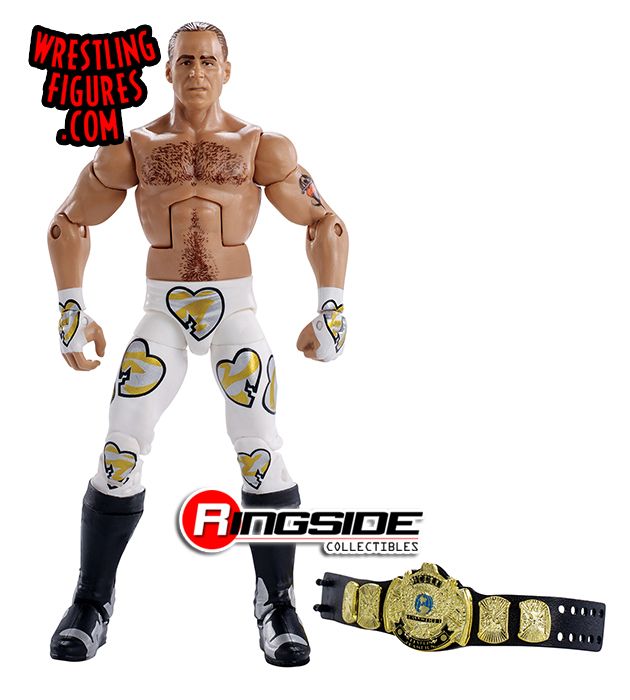 Speaking of memorable WrestleMania style, no conversation would be complete without a mention of Mr. WrestleMania himself, Shawn Michaels! Appearing here with a classic Winged Eagle WWF Championship, he's wearing throwback trunks to his time as a rude, butt-kickin' WWE Superstar at the top of his game!
Between Shawn Michaels and Triple H, more classic matches and more wrestling memories have been made than could ever be fully counted. What can be counted is the number of times they have appeared as a must have Mattel WWE wrestling action figure, and now that number continues to grow!
To see all Mattel WWE Shawn Michaels items available click here!
To see all Mattel WWE Triple H items available click here!