WWE Authentic Scale Rings have been a wildly popular way for wrestling action figure fans to make their play larger than life. With both RAW and Smackdown versions making their way into collector's hands, it was only a matter of time before NXT took over! Now on the way is a WWE Authentic Scale Ring – specifically designed for the NXT brand!
With over 45 buildable pieces, this Authentic Scale Ring brings NXT to life. Including ring posts, turnbuckles and ropes with NXT-yellow featured, it also comes with an exclusive ring skirt and a dark mat. To keep things intense, there are also steel steps accessories and plenty of accurate attitude! Check out images below: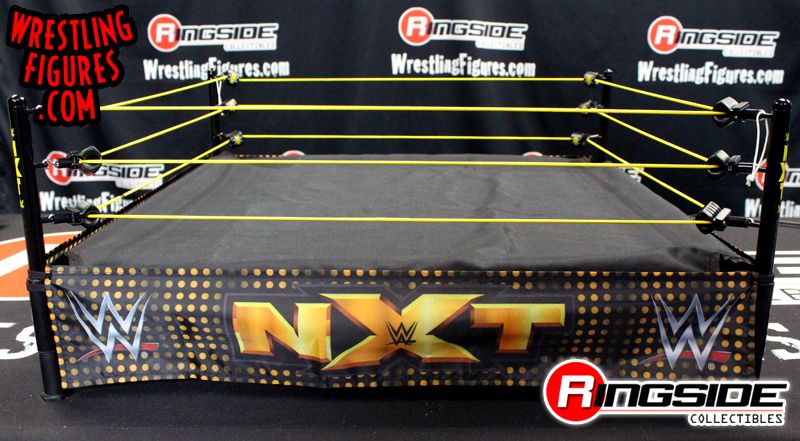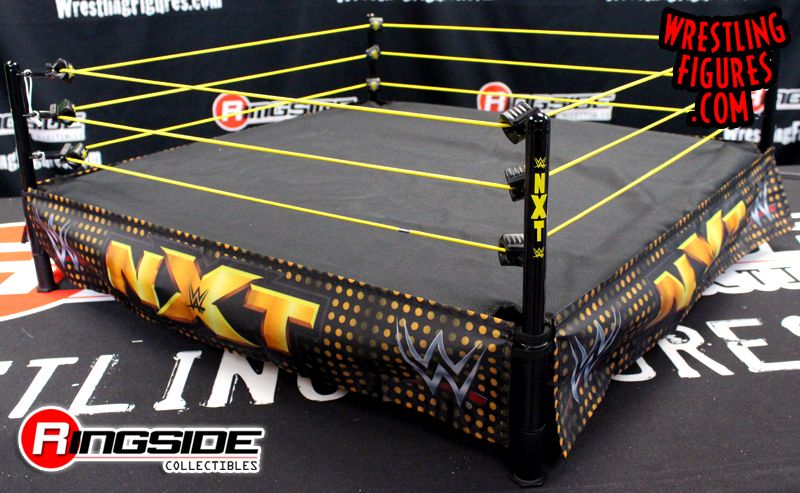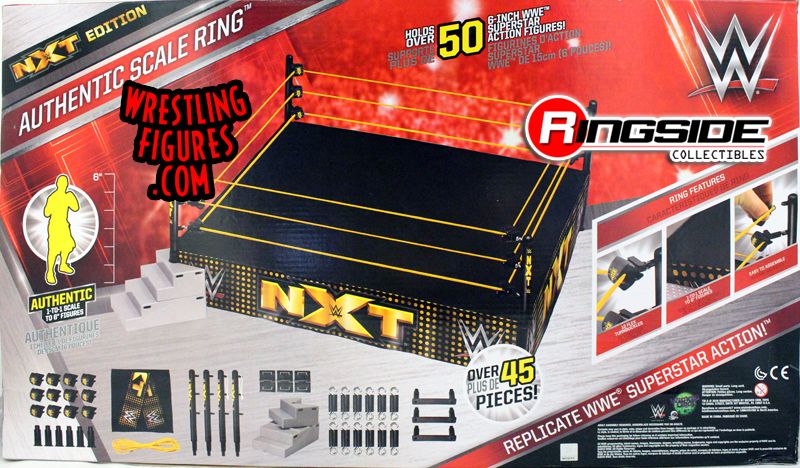 To see all WWE Authentic Scale Rings and Playsets available click here!