Survivor Series 2013 has come and gone and John Cena came out to show Randy Orton that he, as World Heavyweight Champion, is not afraid of him! After interrupting The Viper's celebration, John Cena stood face to face with him and held up his World Heavyweight Championship.
The World Heavyweight Champion could have his eye on something bigger…unifying his championship with the WWE Championship!
That is, not if Randy Orton has anything to say about it! The Apex Predator is the reigning WWE Champion and could be a dangerous foe for the hero, unifying the two titles himself!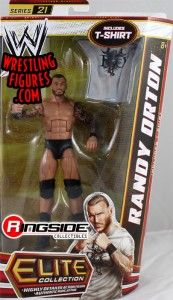 Would Randy Orton accept a title unification challenge? Is what we saw happen at Survivor Series 2013 the first step to WrestleMania XXX?!  Could ANY other WWE Superstar get involved, or is this just between these two mega stars? Only time will tell!
See all John Cena items here!
See all Randy Orton items here!