If you had told the WWE Universe and even the staff of Ringside Collectibles that in 2017 AJ Styles would be your WWE Champion they would have told you that you were crazy! However, against all odds, AJ Styles has become one of the staple, must see names of the WWE roster, carrying his WWE Championship with pride and even going toe to toe with the Beast Incarnate Brock Lesnar and impressing the entire world.
Also of note are the treatments AJ Styles has received since catapulting to where he belongs in super-stardom in the Mattel WWE line. After the monstrous success of Mattel WWE Elite 47, demand for 'The Face That Runs The Place' shows no signs of stopping as he shows up to take on the world.
Mattel WWE Elite 51 AJ Styles sports a darker, more aggressive look for the fan favorite as he tried to find his place in the WWE, sometimes at the expense of integrity but always with intensity. With black ring gear and dark designs, the self-centered version of the phenomenal favorite still exudes coolness: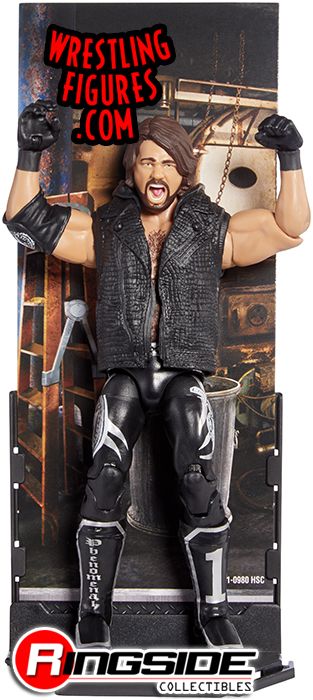 In the WWE Series line and to meet the overwhelming need for an AJ Styles figure, this Mattel WWE AJ Styles Exclusive in red attire provided an option for anyone looking for an iconic look in the standard wave of wrestling figures: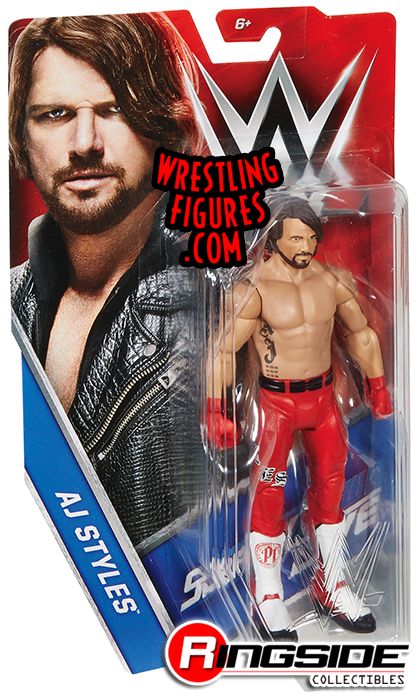 Showing that he can go toe to toe with absolutely any 'big dog' in the yard, AJ Styles had an epic throwdown with Roman Reigns. Trading blows back and forth, that fight is commemorated in Mattel WWE Battle Packs 45, giving fans a chance to relive some of their matches again and again: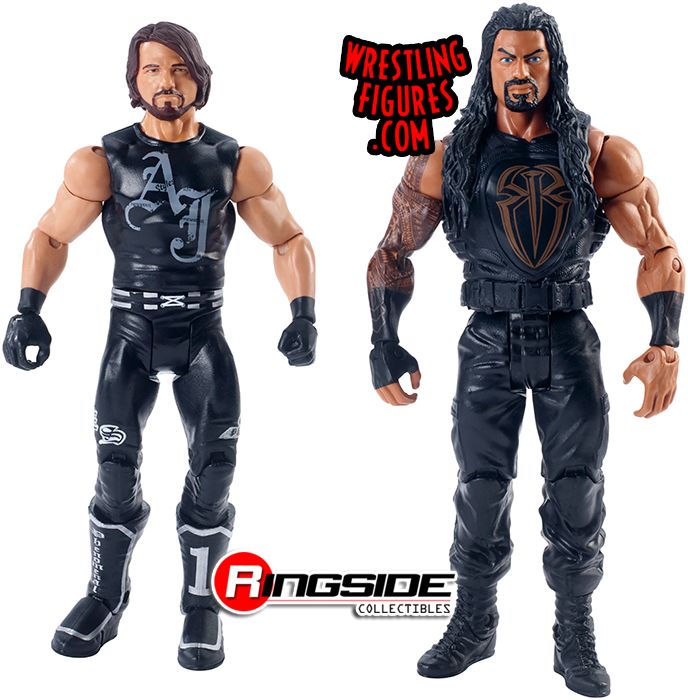 Perhaps the most anticipated Mattel WWE AJ Styles to date comes in Elite 56. This champ truly runs the camp as a modern, current treatment of Styles featuring his entrance gear, sleek new packaging and a spot on headsculpt with blue ring attire that pops like never before. No doubt the WWE Universe and beyond will seek to get their hands on this version in perhaps the greatest demand since AJ's WWE Elite 47 debut.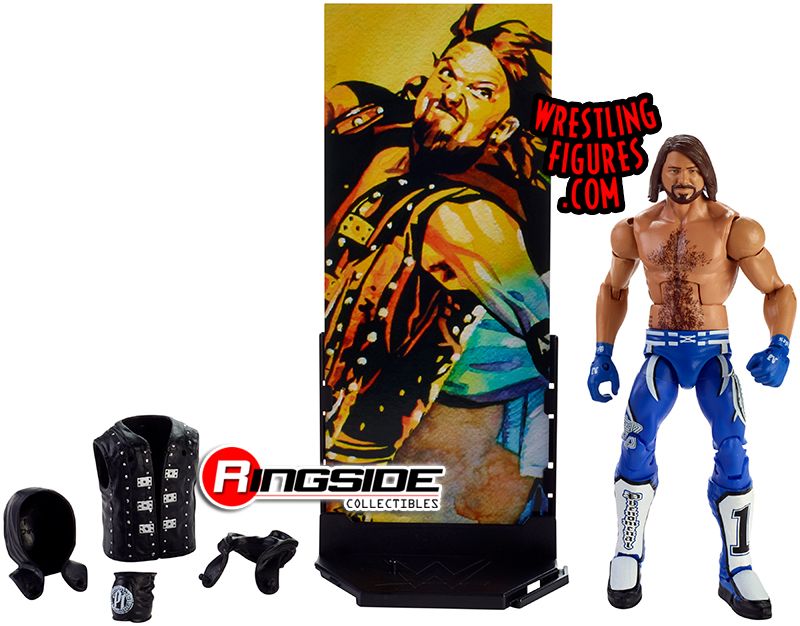 Everything about AJ Styles in the WWE is truly 'Phenomenal,' and the Mattel WWE line has and will always reflect that!
To see all Mattel WWE AJ Styles items available click here!