Randy Savage's first Mattel WWE wrestling action figure appearance launched the WWE Defining Moments line. The line will now return to the Macho Man for the latest Mattel WWE Defining Moments figure as shown at New York Toy Fair 2017!
The latest 'Macho Man' Randy Savage is decked out in one of his most well known, classic attires. This will be based off of his WrestleMania III appearance where Savage faced off against Ricky 'The Dragon' Steamboat, widely regarded as one of the best matches in the history of sports entertainment. The figure will come with removable sunglasses and headpiece and also includes an elaborate, accurately colored entrance robe. Check out images of the wrestling figure below: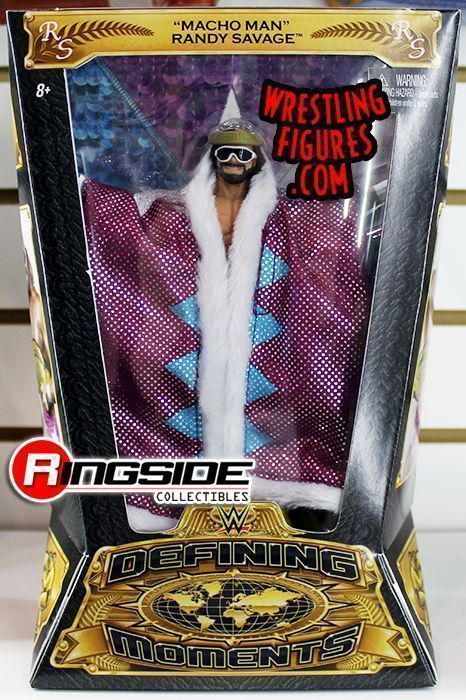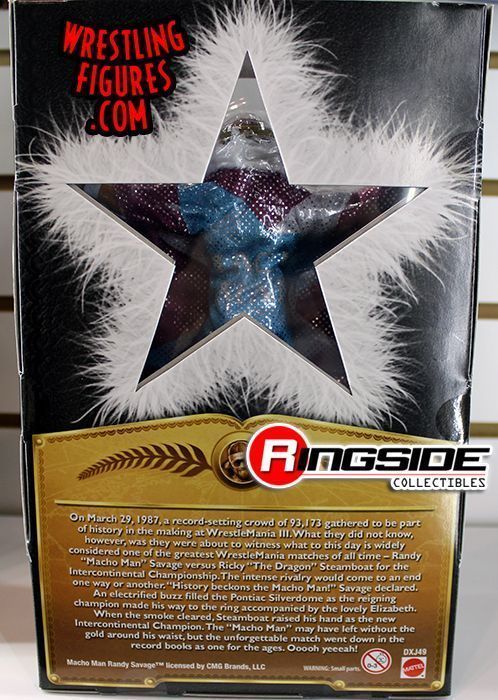 To see all Mattel WWE 'Macho Man' Randy Savage items available click here!