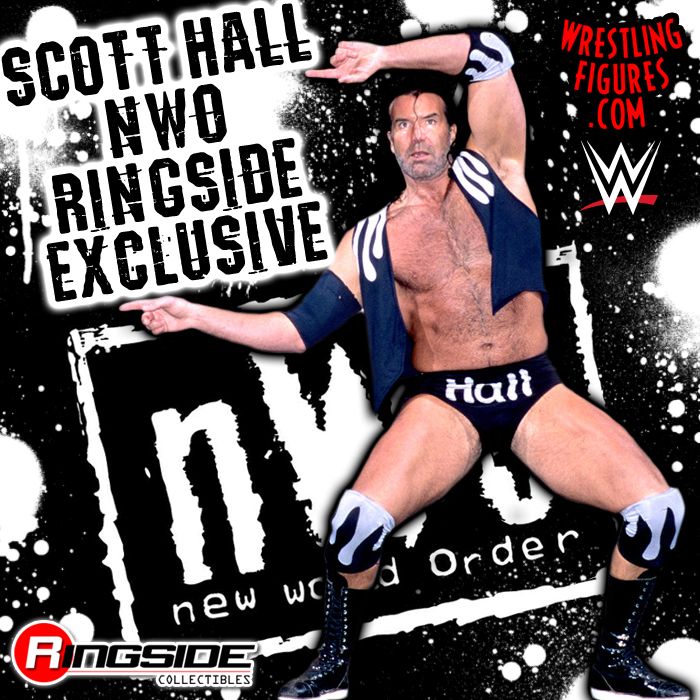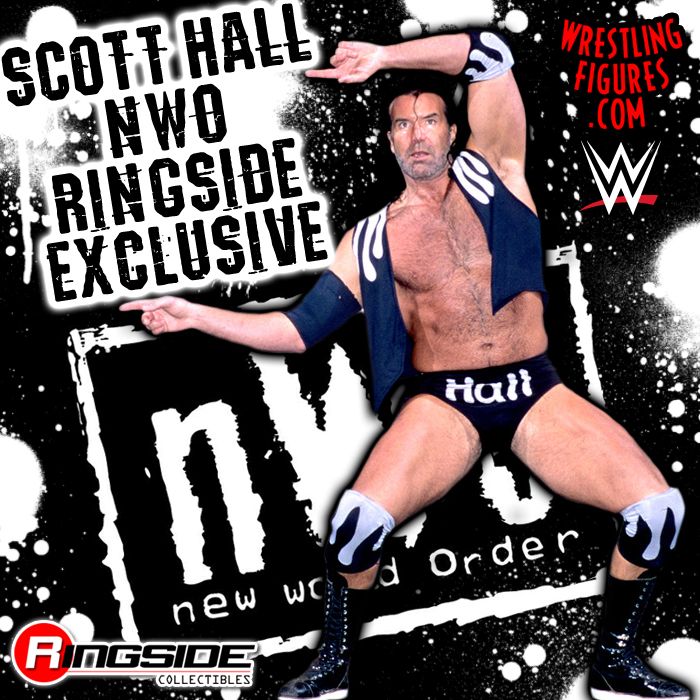 New, amazing Mattel WWE action figures were debuted at San Diego Comic-Con 2015, including brand new, never before seen Mattel WWE Series figures, Mattel WWE Elites and Mattel WWE Battle Packs. But perhaps the most exciting and unexpected reveal at SDCC 2015 came in the form of the announcement of the next Mattel WWE Ringside Collectibles Exclusive: nWo Scott Hall!
After making his Mattel WWE wrestling figure debut in Defining Moments as Razor Ramon, speculation immediately began as to when Scott Hall himself would show up. Comic-Con 2015 offered a pleasant surprise in showing that Scott Hall will arrive in the fourth quarter of 2015. Complete with white and black deco for his elbow pads, knee pads, a removable vest, a removable nWo shirt and a spray paint scan, this exclusive Scott Hall is ready to dish out some damage to the wrestling figure world. Many fans remember Scott Hall wearing this attire as a member of the infamous New World Order in WCW, some even going so far as to reference the fact that they remember playing as Scott Hall wearing this exact attire in the Nintendo 64 game "WCW vs. nWo Revenge." Best of all, this figure was immediately available for pre-order on WrestlingFigures.com as soon as it was announced.
Take a look at the images below, get ready for a wild ride on the outside, and pre-order your Mattel WWE Ringside Collectibles Exclusive nWo Scott Hall by clicking here!