Since debuting as the WWE Raw General Manager (and causing controversy with his son, Jason Jordan), fans have been speculating on when we would see the first ever Mattel WWE Kurt Angle wrestling action figure! That time has finally come as Angle was announced at San Diego Comic-Con 2017 as the first in a revival of the Mattel WWE Entrance Greats Series!
Thanks to Mattel's Bill Miekina, fans were treated to a look at the new Entrance Greats Kurt Angle, complete with gold medals, smiling face and red, white and blue singlet! 'Your Olympic Hero' should definitely have a figure debut for the ages. Including a base that will play his entrance music, Angle's figure will reflect his excellent physique and legendary athleticism. Check out the video below for a closer look!
Kurt Angle's Mattel WWE Entrance Greats figure will be Elite style, making him the first ever Mattel WWE Elite Entrance Greats figure!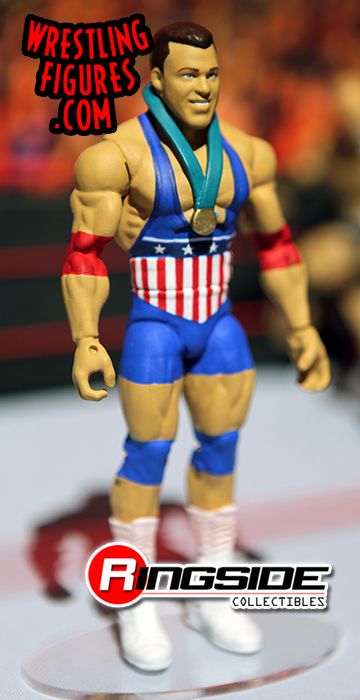 To see all Mattel WWE Kurt Angle items available click here!