Gear up to protect your 2016 Mattel WWE wrestling figures with the exclusive Ringside Collectibles Figure Defender Cases! These cases fit all modern day Mattel WWE Elite wrestling figures from 2016.
These protective cases are meant to defend your MOC (mint on card) wrestling action figures from shelf wear and exposure to dust and other elements that could cause wear and tear. Specially designed to stand tall so your 2016 Mattel WWE Elites can be displayed, these cases also feature a peg hole to help in hanging on a wall for display. Made out of durable plastic, these will provide strong protection for the Mattel WWE Elite collector. Check out images below!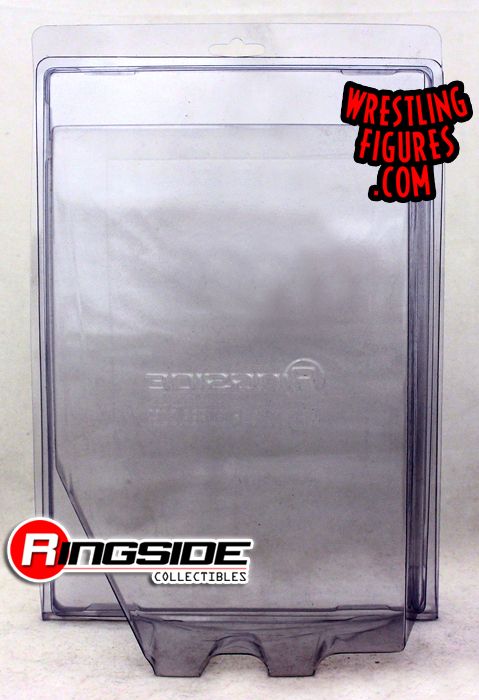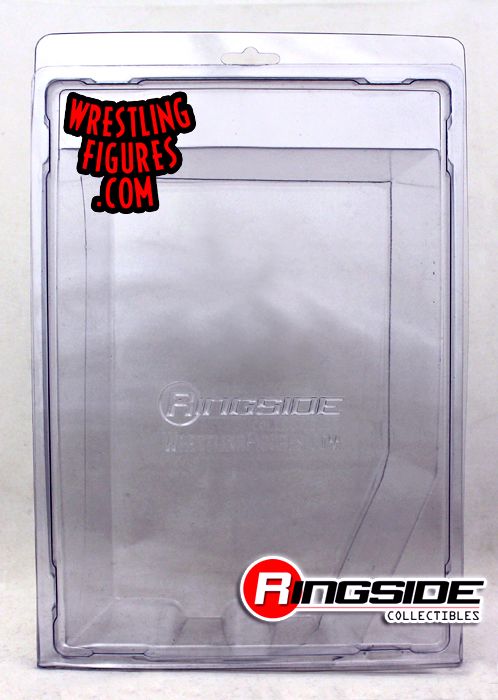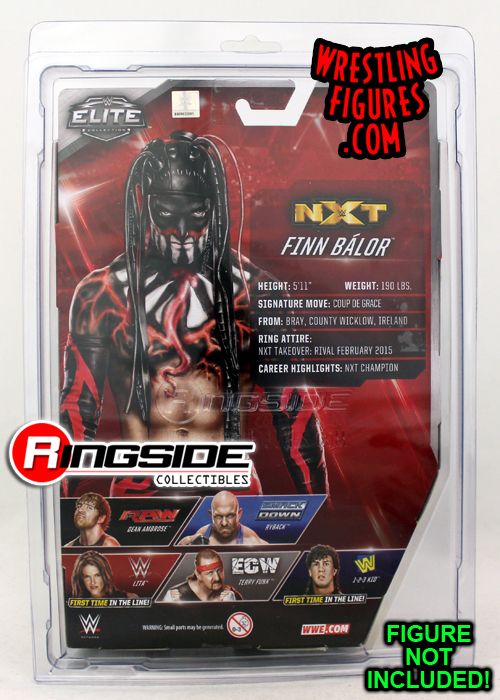 To see all wrestling figure accessories available click here!