Since the dismantling of The Shield by The Authority in their recruitment of Seth Rollins, fans have struggled to accept the fact that the 'Hounds of Justice' are no longer running together as a pack. Seth Rollins is living out his life of selling his soul to the devil and seemingly struggling on their own, Dean Ambrose and Roman Reigns have seldom been seen together.
Until now.
At Elimination Chamber 2015, the friendship that everyone has hoped remained was clear when Roman Reigns accompanied Dean Ambrose to his championship match against Seth Rollins. Despite a loss, it was clear that Dean Ambrose had a friend in his corner in Reigns, and Reigns would likely have a friend in Ambrose in the future. For Mattel WWE figure fans, they can use current day versions of all three superstars to recreate the rivalry…and the friendship.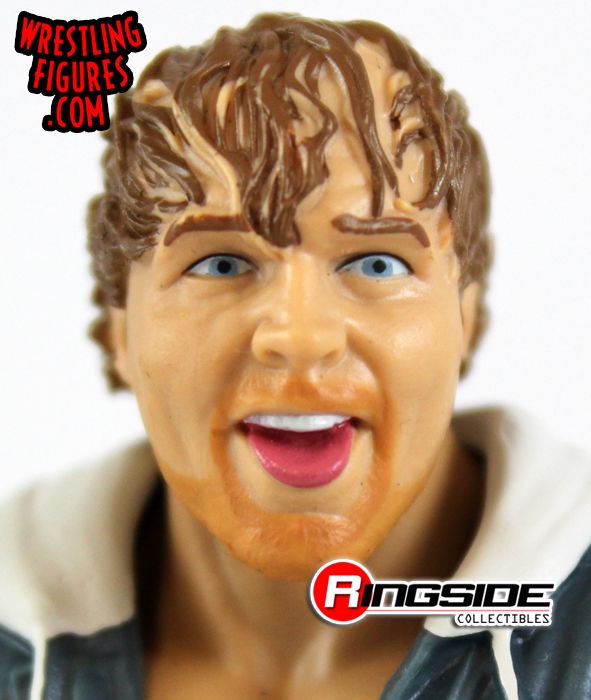 The Mattel WWE Elite 36 Dean Ambrose presents a wild, unstable version of the mouth piece of The Shield. With his 'DA' jacket and a face that even a mother would find absolutely mental, Dean Ambrose has made it clear with appearances in matches like Money in the Bank and fights over the Intercontinental Championship that he can stand on his own two feet. Fans, however, have been treated to moments that Ambrose and Reigns reunite to fight against a common enemy and renew their partnership, making it something brand new.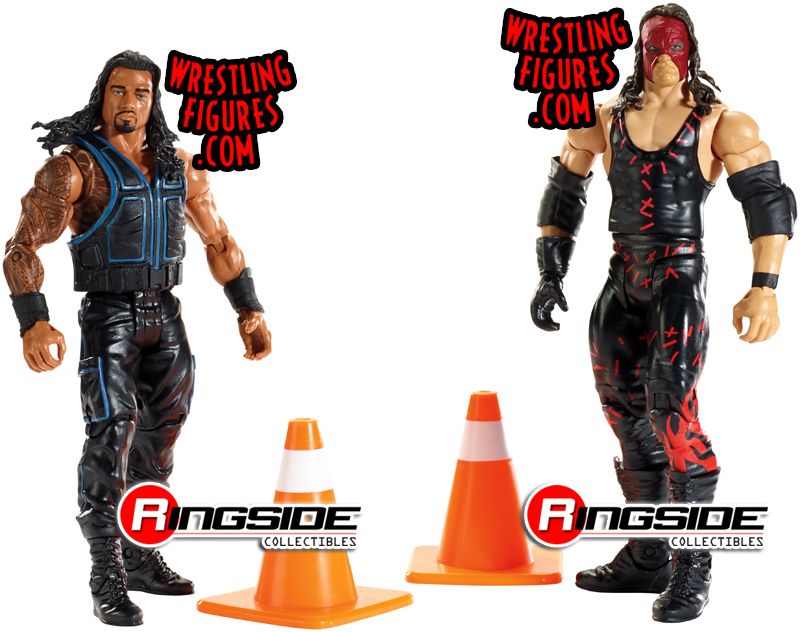 Roman Reigns has faced Kane and other members of The Authority seemingly endlessly since being betrayed by Seth Rollins. It has proven difficult for him as he struggles with fans eager for a hero but not sure who to trust. In Mattel WWE Battle Packs 35, a modern day Roman Reigns shows his brute strength and awesome power in defeating one of the WWE's most well known monsters. His new look is a throw back to his old Shield styling but with enough personal flair that he can call it his own. This would be the version of Reigns that is ready not only to defend himself, but fight for his friends.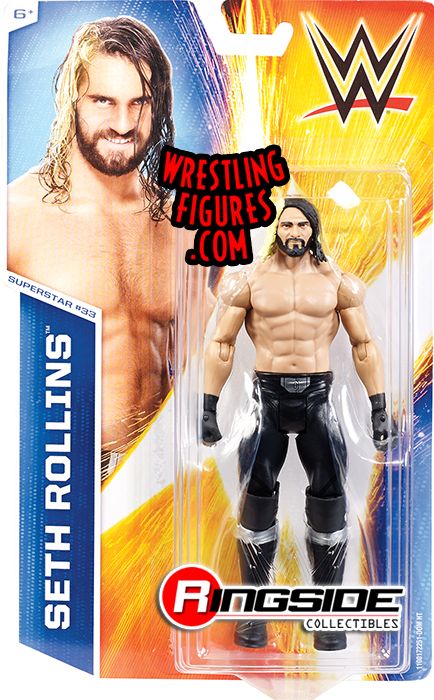 Corruption and power have gotten to the mind of Seth Rollins so heavily that he can no longer be looked at by fans and ex-friends as anything other than a conniving snake. In Mattel WWE Series 50, the Seth Rollins we have learned to hate forces his way into our collective psyche appears more confident than ever with a new, black and silver attire. Dean Ambrose and Roman Reigns will forever have unfinished business with the man who betrayed their brotherhood and worked for himself. With a new look and an updated figure, wrestling figure fans are treated to the fact that they can get their revenge on Seth Rollins – and strengthen the friendship of Roman Reigns and Dean Ambrose – earlier than the rest of those watching it fold out on TV!
To see all Mattel WWE Dean Ambrose items available click here!
To see all Mattel WWE Seth Rollins items available click here!
To see all Mattel WWE Roman Reigns items available click here!
To see all Mattel WWE Kane items available click here!