NXT has taken the wrestling world by storm and wrestling figure fans around the world are now able to build out their very own NXT roster thanks to the Ringside Collectibles exclusive NXT Ring Skirt! This skirt fits the WWE Authentic Scale Ring, helping to create a to scale wrestling action figure ring for your very own yellow brand.
The WWE Authentic Scale Ring creates a playset where all the action of the squared circle can take place on a level that wrestling figure matches never have before. Mattel WWE figures work great with the Authentic Scale Ring, where WrestleMania caliber matches can take place.
If WrestleMania is in your future instead of your present, the NXT ring skirt creates the perfect look for your other brand. This skirt fits the ring accurately and bears the letters 'NXT' on each side.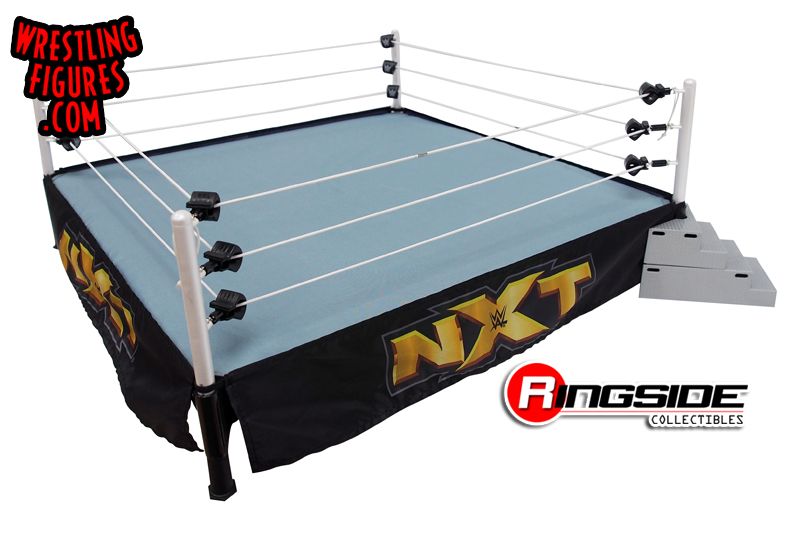 Adding Ringside Collectibles exclusive Yellow Ring Ropes will take the look to the next level, creating an even more accurate version of the NXT brand's ring.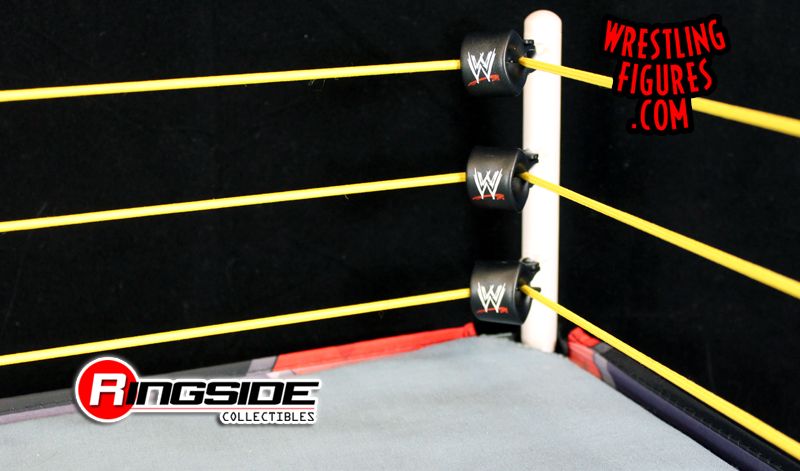 With all Ringside Collectibles Exclusive Ring Skirts, you can not only build your brand's look and feel, you can build their special events like never before!
To see all Ringside Collectibles Ring Skirts and Mats available click here!