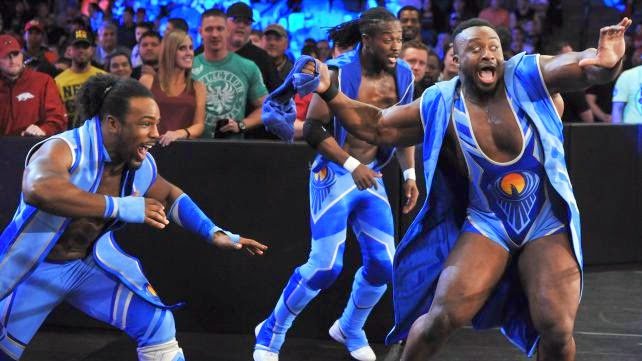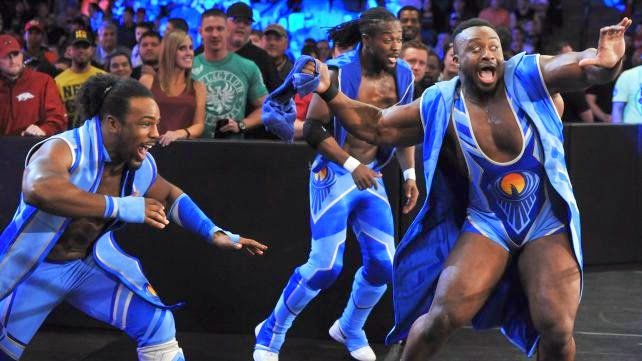 New…Day Rocks! That's what Big E, Kofi Kingston and Xavier Woods told Brooklyn at SummerSlam 2015! With a WWE Tag Team Championship win making the group two-time WWE Tag Team Champions, the New Day have brought upon us a new day of action, a new day of rejoicing and a new day of Mattel WWE action figures! Kofi Kingston and Big E will appear in their brand new attire, along with Xavier Woods in his new attire in two upcoming Mattel WWE figure lines.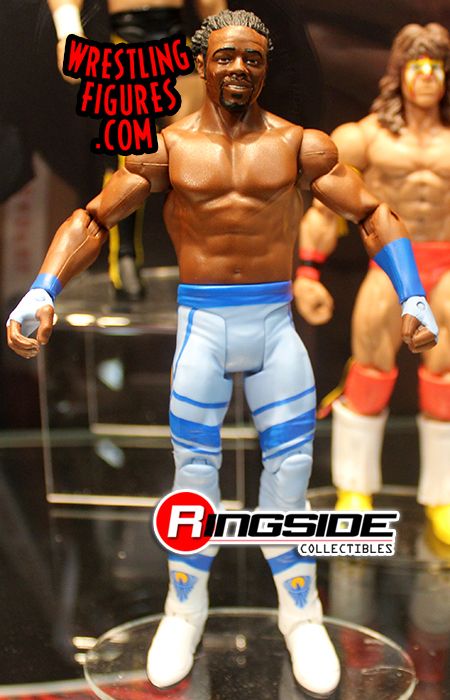 Proving his worth as the mouth piece of the New Day, Xavier Woods appears in Mattel WWE Series 56 new and improved. With no need for a mentor like R-Truth anymore, Xavier Woods leads the way for a New Day. He has yet to take advantage of the Freebird Rule in his wrestling stable, but seems completely satisfied supporting his team and doing what he can to cause a bit of trouble where appropriate during their matches.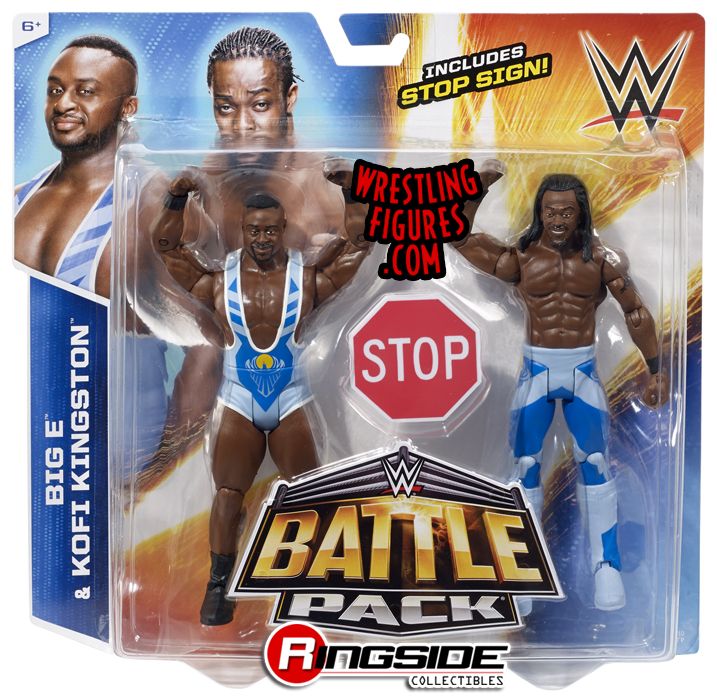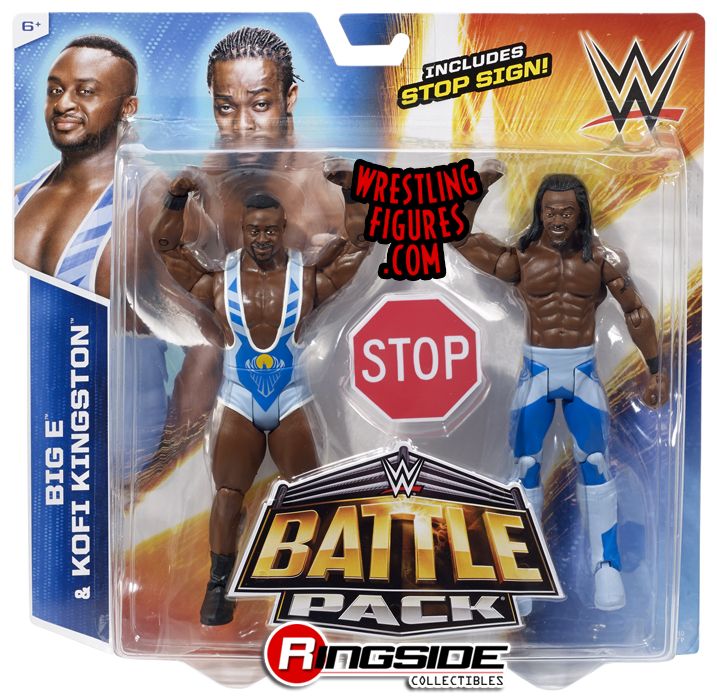 Stop!…in the name of the New Day, is what the group requests of the WWE Universe in Mattel WWE Battle Packs 36! Big E makes an appearance and seems more jovial than ever. When winning matches, he's become known for his celebratory dances in the ring, gyrating like few have in the history of the WWE and smirking in a way that could only be called excitedly smug. His New Day style singlet makes up his look in the Mattel WWE 36 Battle Packs, and he's still one of the biggest, most muscular Superstars on the roster today.
Kofi Kingston has shown a side of himself that have never, ever been seen before. Many were surprised when he decided to align with what some would call a more 'villainous' group, but he has proven that he carries a similar thought process to his New Day brethren. Wearing the same style of colors, an unmatched smile and a knack for unbeatable agility, it's no surprise that this team was able to once again capture the WWE Tag Team Championships at SummerSlam 2015. The New Day has arrived, their Mattel WWE wrestling figures are front and center, and only the question of how long they can hang on to their prize remains.
To see all Mattel WWE Kofi Kingston items available click here!
To see all Mattel WWE Xavier Woods items available click here!
To see all Mattel WWE Big E items available click here!