The newly revamped Mattel WWE Entrance Greats Series has offered yet another surprise with Bobby Roode! The NXT standout and now WWE SmackDown Live! staple is ready for action with his first ever Mattel WWE action figure!
Bobby Roode has wowed the entire WWE Universe with incredible wrestling ability and one of the most memorable entrance theme songs of all time, so it's a no-brainer that he would debut first with an Elite articulated action figure and with an entrance base that plays his 'Glorious' theme song.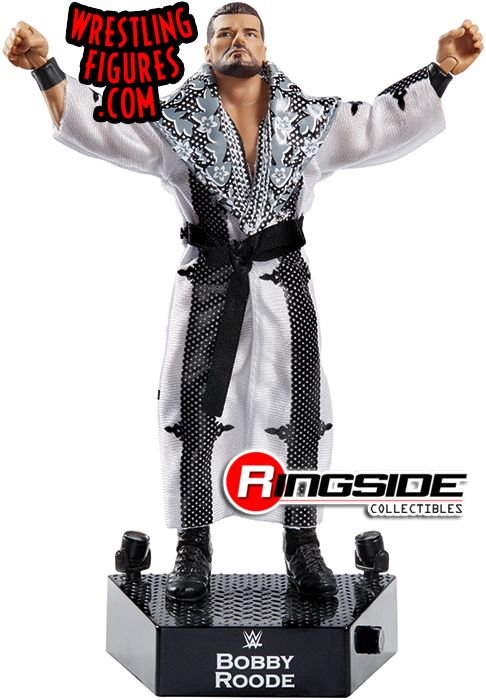 Also included is a white, silver and black entrance robe with 'Glorious' on the back and Roode will  now have not only one of the most memorable debuts on WWE television ever, but one of the most memorable WWE action figure debuts as well!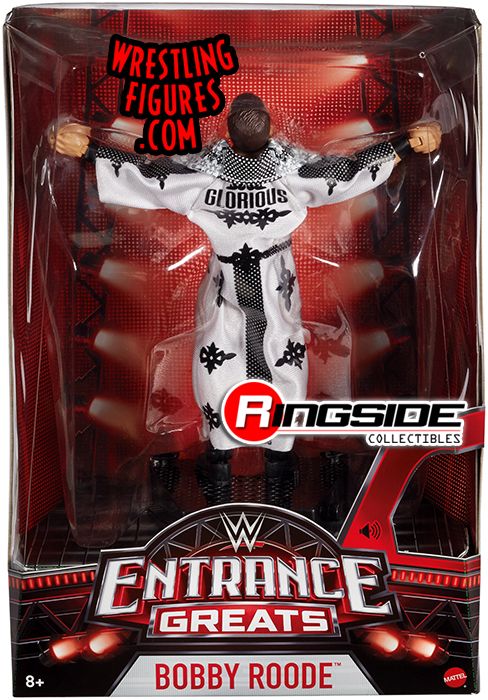 To see all Mattel WWE Bobby Roode items available click here!