The Mattel WWE Battle Packs 52 may very well be the final time that Brock Lesnar and Roman Reigns appear together, other than at WrestleMania 34. With Brock Lesnar's contract status up in the air and Roman Reigns continuing to showcase his dominance, will Suplex City close down for good?
There's no question that when Brock Lesnar and Roman Reigns step into the ring (if WrestleMania season is any proof) that the action is intense and explosive. However, the stakes are higher than ever this year as the WWE Universal Championship is on the line and Brock Lesnar is possibly on his way out of town.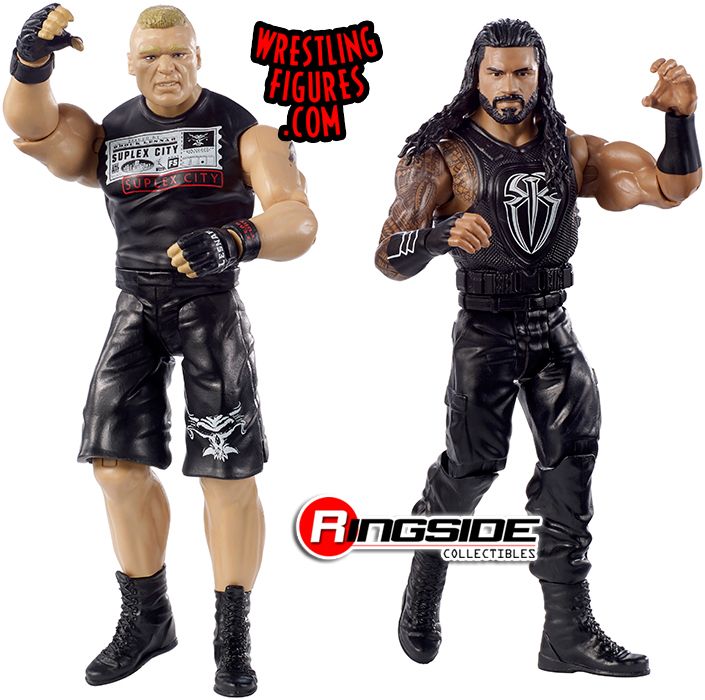 This Mattel WWE Battle Packs set showcases the power of both individuals, entrance ready and loudly and boldly going after each other. Many fans think that Brock Lesnar, former UFC and WWE Champion will remain on top and retain his WWE Universal Championship…the likes of which he has defended against the legendary Goldberg among others. Many more believe that the new, top shelf, face of the WWE Roman Reigns is on a war path and can't possible leave WrestleMania without triumph.
The winner remains to be seen, but both powerhouses will likely go to war in a way that has never been seen or heard in wrestling history!
To see all Mattel WWE Roman Reigns items available click here!
To see all Mattel WWE Brock Lesnar items available click here!