With the style of a southern belle and a look that breaks hearts across the world, Lacey Evans has made an incredible impact in the WWE in a very short time. After catapulting from NXT onto the WWE RAW brand, Evans has said that she will rid the WWE Universe of 'nasties' as she brings honor and class to the WWE Women's Division. In the meantime, she has showcased many incredibly colorful looks, reflective of her classy personality. The question is…which of these will we see immortalized in Mattel WWE wrestling action figure form?
Lacey's elaborate dresses have shown off some incredible fashion sense and made it clear she is ok with 'dressing like a lady' before getting into the ring to tear apart an opponent. Above, she's featured in a black and white striped outfit which is notable because it is vastly different from what most WWE Women's Division Superstars are seen sporting.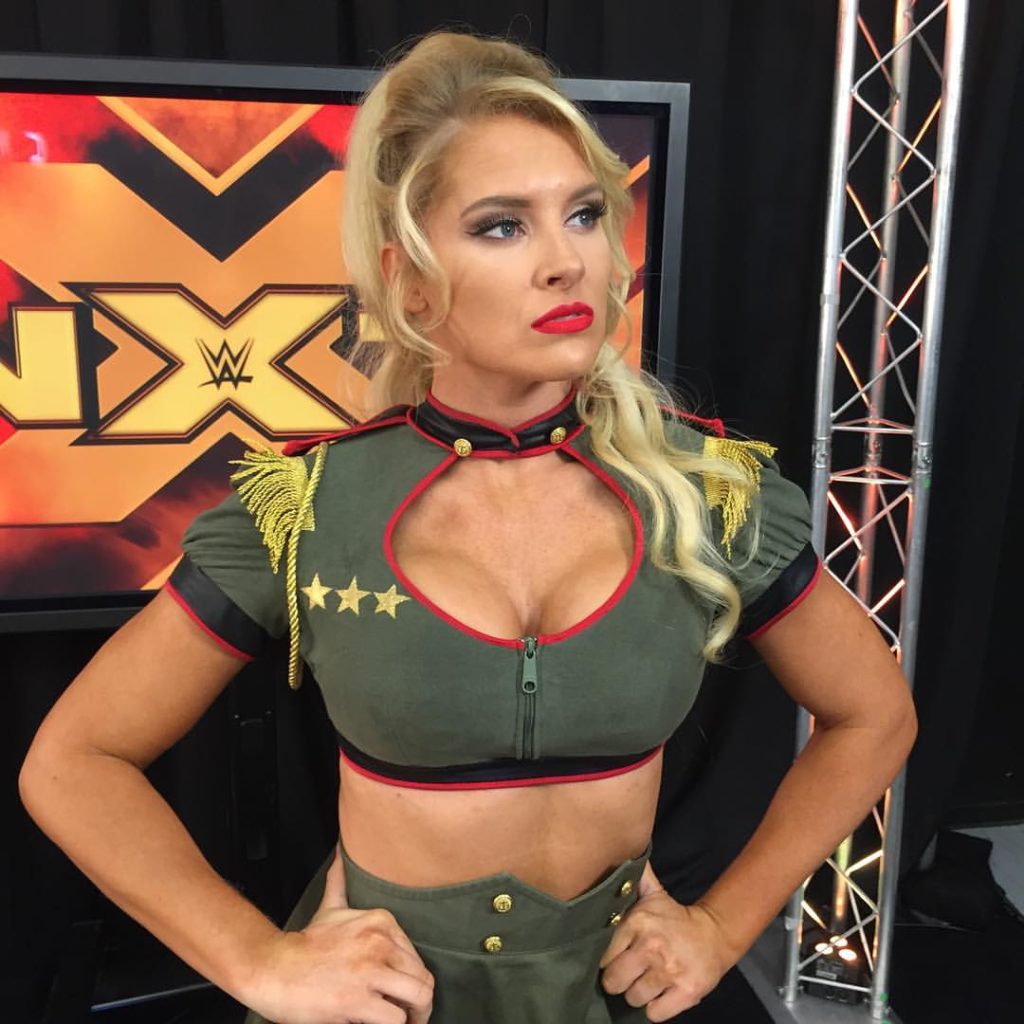 During her time in NXT, Lacey made all the boogie-woogie-bugle-boys go crazy for her military/army style ring gear. While she sported this two piece ring gear often, it proved she was implementing patriotism into her look and ultimately her fighting style. This would make a great debut figure as it could show up in Evan's wardrobe again and would be a throwback to her NXT career.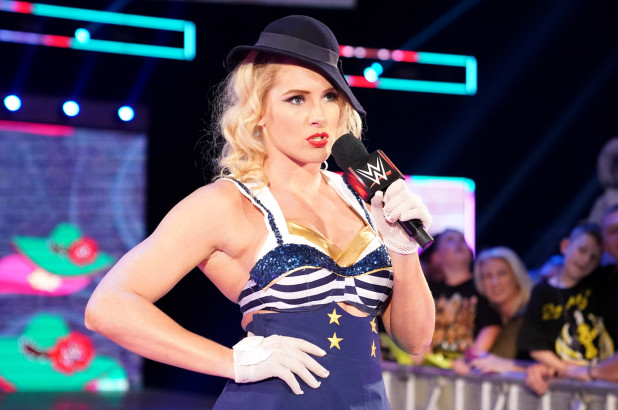 More recently, Evans has sported a 'sailor' style outfit that features white gloves and further cements her as a top-shelf performer. With blue and white coloring featuring stripes, it would be an ideal figure for her as well because of how often she has worn the outfit. Along with this, she has worn many similar outfits that can be considered fairly outside-the-box ring gear.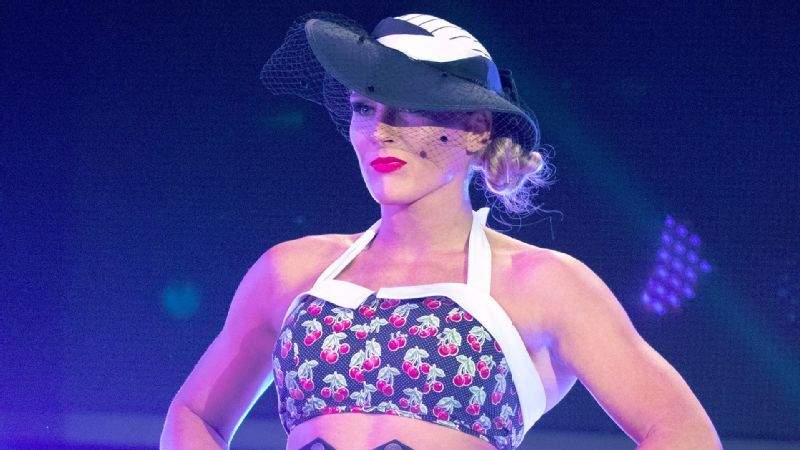 Perhaps one of her most notable looks was during the Mae Young Classic, where Evans sported ring gear featuring cherry designs that matched the striking makeup she tends to wear on a regular basis. With a hat accessory and Elite articulation, this could be the perfect way to show off Evans' in ring prowess.
Only time will tell what a debut Mattel WWE Lacey Evans figure will look like, but one thing is for certain, there are plenty of looks to choose from!

To see all Mattel WWE Lacey Evans items available click here!