The long awaited, Undisputed WWE Champion version of Chris Jericho has FINALLY arrived in the Mattel WWE line…making a legendary appearance in Mattel WWE Defining Moments! Fans have been clamoring for a version of Chris Jericho that commemorates his incredible WWE Championship and WCW Championship win over The Rock and Stone Cold Steve Austin since the beginning of the Mattel WWE line and it has finally become a reality.
This version of Chris Jericho features Elite style articulation and includes hair accurately colored to reflect the way it was dyed when Chris Jericho won these championships. With black tights and blue and yellow designs, Jericho is ready to show the entire world he's the best at what he does. Check out images below and pre-order with Ringside Collectibles!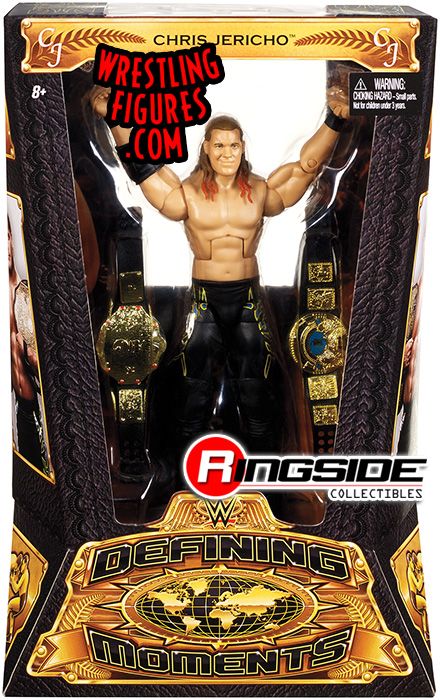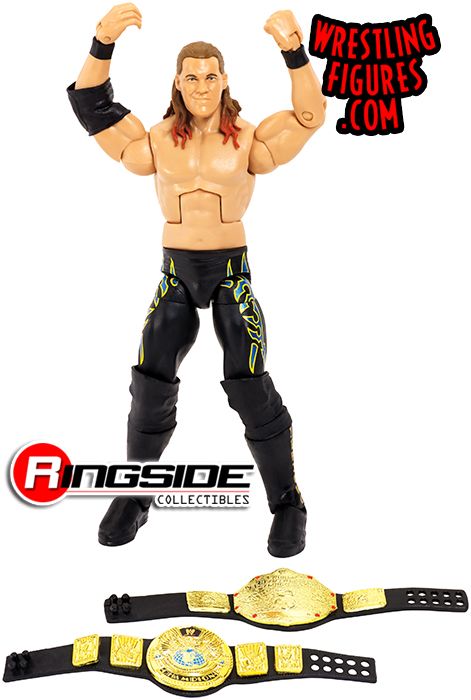 To see all Mattel WWE Chris Jericho items available click here!